Giant Volcano Erupting in Bali Could Help Predict Future Deadly Lava Flows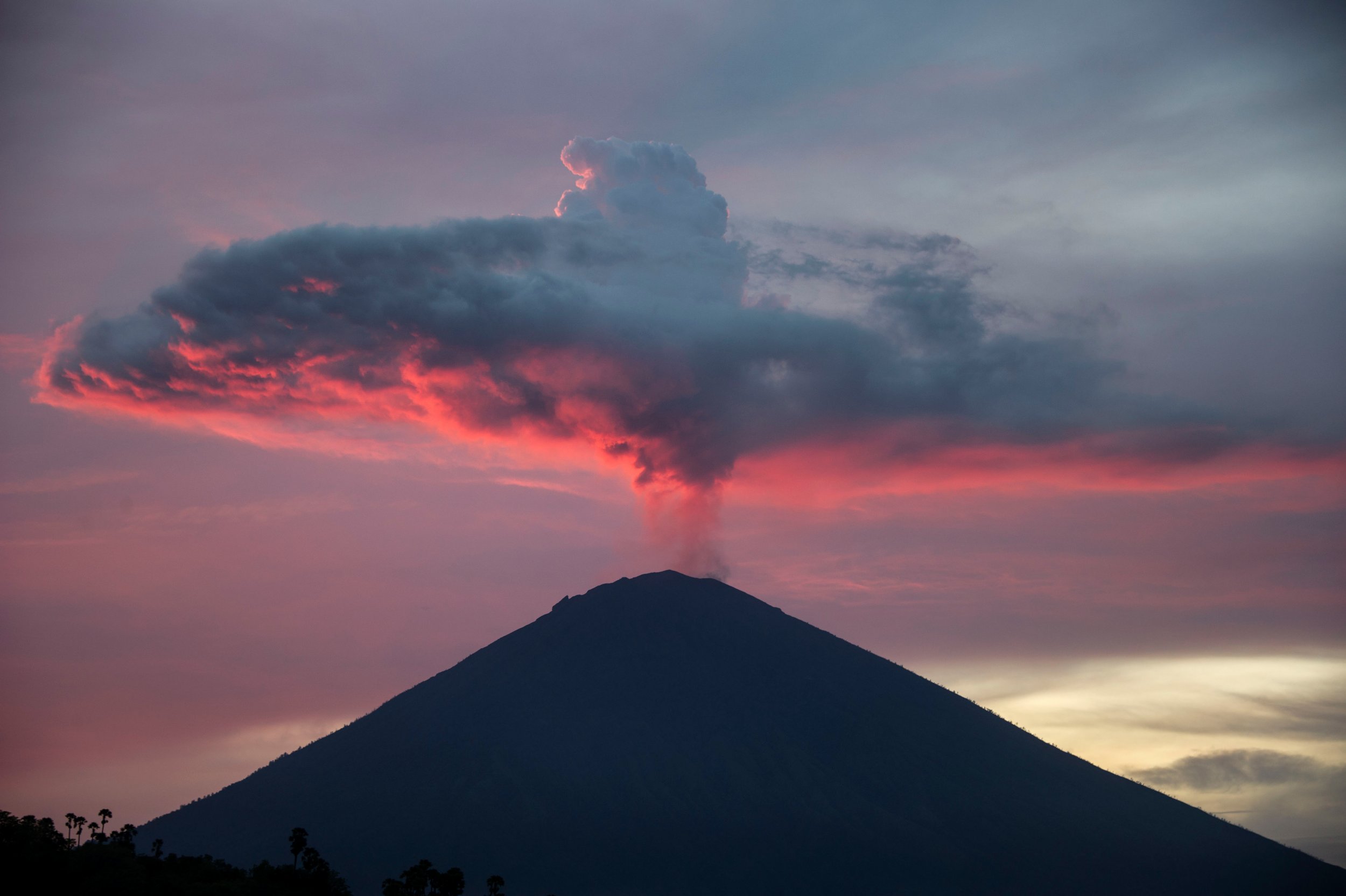 Understanding what a volcano might do requires having great data about what's happening under Earth's surface, and that data is really hard to get. But there's a whole fleet of satellites run by partnerships between governments and commercial companies that collects just such data—so space scientists and volcanologists are teaming up to get a better look at one of the most worrying eruptions happening right now.
Mt. Agung began erupting on November 21 after catching scientists' eyes with a huge spurt of earthquakes in September. Individual eruptions are tricky to predict, both in terms of when they'll begin and how they'll play out, but Agung has a track record: Its last eruption, in 1964, was one of the largest of the century.
So far, this year's eruption has been nowhere near as serious, but the situation is still ongoing and that could change, so scientists aren't willing to take their eyes off the mountain.
"We're gonna learn an awful lot from this eruption because of all the data that's being collected," Michael Poland, scientist-in-charge at the U.S. Geological Survey's Yellowstone Volcano Observatory, told Newsweek. Poland is one of the international network of volcanologists helping coordinate with satellite specialists at a host of national space agencies to get as much data as possible to scientists watching Mt. Agung.
Each of the satellites circling Earth is a little bit different, with different strengths and weaknesses, so there's no such thing as too much information. "Every satellite has a unique capability," said Simona Zoffoli, who works at the Italian space agency and leads a Committee on Earth Observation Satellites initiative to use satellites to assist volcano response. "It is quite important to have different kinds of measures to understand what phenomenon is going on."
Zoffoli said that a set of four Italian radar satellites known as COSMO-SkyMed have helped volcanologists study how lava is moving and rising within Mt. Agung's crater. The COSMO-SkyMed satellites are particularly powerful because they can see through heavy tropical clouds.
Read more: Yellowstone Supervolcano: An Eruption Isn't Coming, But Here's What Scientists Would See
Traditionally, that data would be either completely inaccessible or very expensive, since like most of the satellites the network is targeting, COSMOSkyMed is a partnership between the Italian government and a private company. So Zoffoli and her colleagues on the project are convincing the operators to allow volcanologists to see the data for free so they can produce recommendations for responders on the ground.
Almost a million people live within less than 20 miles of the mountain and the island it sits on is Indonesia's most popular tourist destination.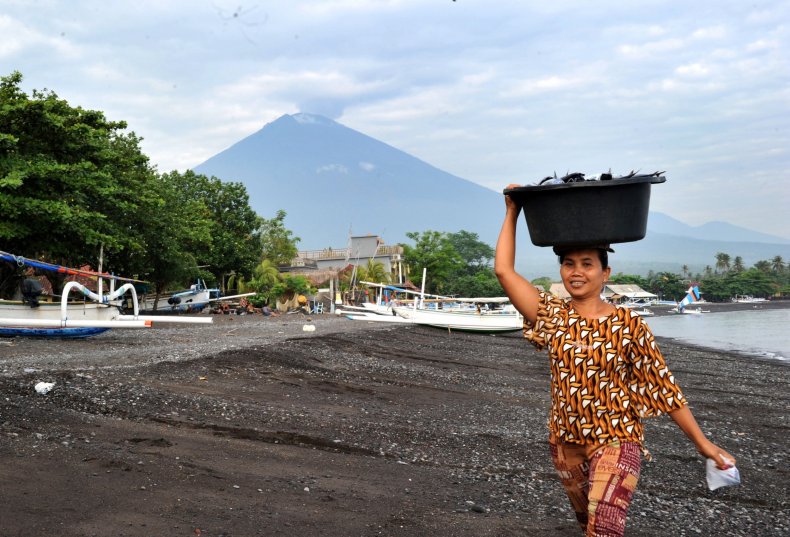 But the scientists looking to a bird's eye view don't want to stop at active volcanoes. Earth is dotted by about 1,500 volcanoes that could theoretically become active. "Which is quite a lot," Jens Danzeglocke, a German space agency scientist also involved with the Mt. Agung data response, said. "Many of them are sleeping, but on the other hand many of them are not monitored well."
Danzeglocke and Zoffoli both emphasized that the same partnerships being built in emergency conditions like the current Mt. Agung eruption could also offer insights into disaster preparedness and keeping watch over these less-studied risks. For example, data collected by the German radar satellite TerraSAR-X, also a partnership between government and enterprise, was used in 2013 to confirm that a Peruvian volcano wasn't waking up despite a spate of earthquakes in the area.
But the Mt. Agung eruption is a perfect example of how better data can help emergency personnel make better choices during an eruption, even one that has so far stayed relatively quiet. Of those personnel, Poland said, "to say it's a difficult job doesn't even begin to convey the challenges they face."