Giants vs. 49ers Monday Night Football Info: Odds, Predictions, Live Stream, Start Time for New York, San Francisco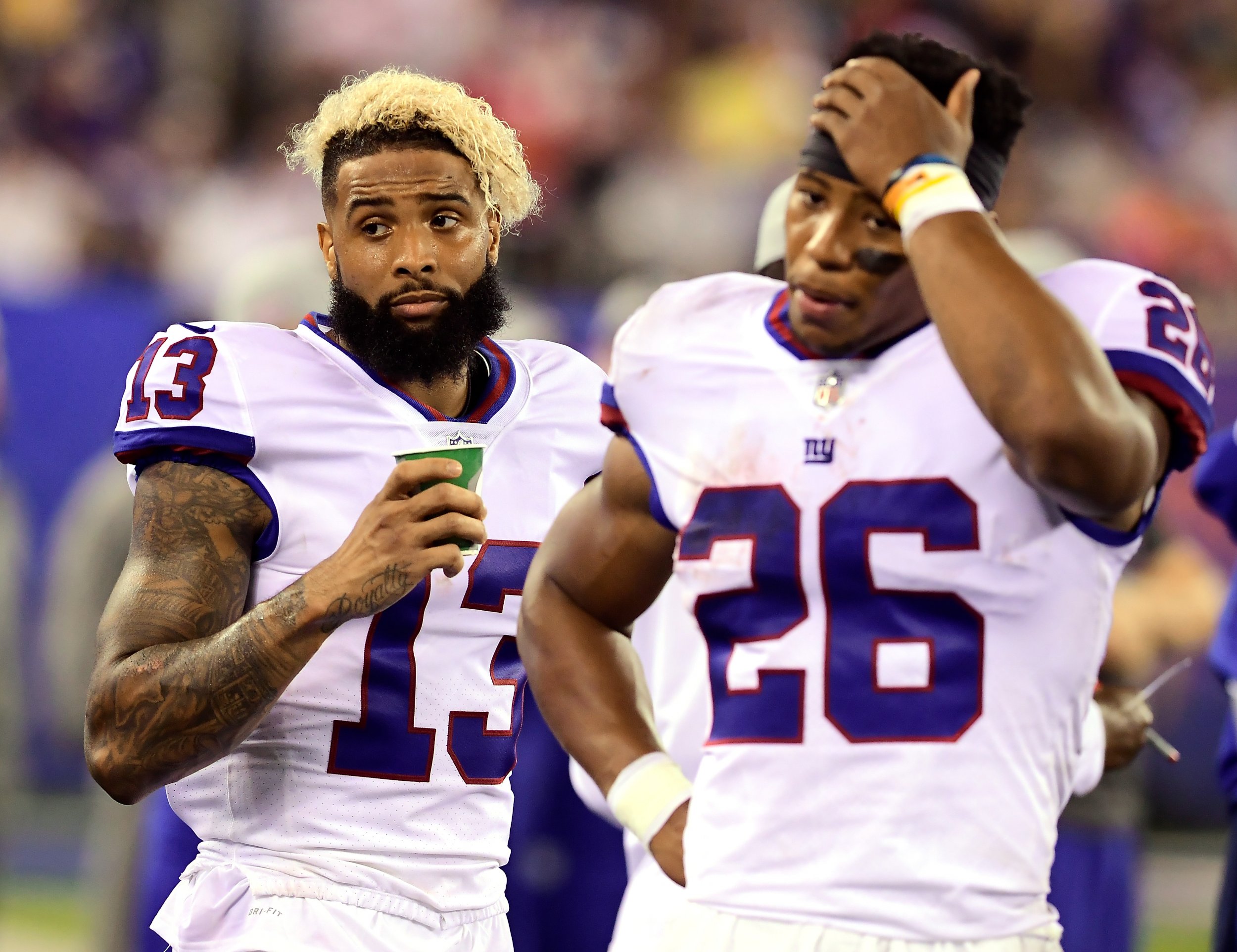 Tonight's Monday Night Football matchup features two teams in desperate need to pick up a victory.
The New York Giants (1-7) will face the San Francisco 49ers (2-7) at Levi Stadium with both looking to salvage disappointing seasons.
The Giants are last in the NFC East and plan on sticking with veteran quarterback Eli Manning, according to head coach Pat Shurmur, who confirmed his decision last week.
"We just want to play good football," Shurmur said when asked what his expectation was for Manning this week. "What's important is, stick with the progressions, get the ball out on time, understand all the situational football. He's done this at a high level for a very long time, and my conversation with him over the weekend is what coaches and quarterbacks do as you plot the course moving forward.
"He's like everybody on the team; there's areas where he can improve, we talked about that, and we'll get ready to go and put all our efforts toward beating San Francisco."
San Francisco has apparently found a temporarily solution for its own quarterback woes. After losing starter Jimmy Garoppolo, the Niners were forced to play CJ Beathard, who struggled for several weeks.
However, second-year backup Nick Mullens provided a spark to San Francisco's offense during a 34-3 win over the Oakland Raiders on Nov. 1. Mullens threw for 262 yards and three touchdowns on 16 of 22 passing, which included a 151.9 rating.
The former Southern Miss standout will start in tonight's game.
"I don't think it was too tough of a decision," head coach Kyle Shanahan admitted. "Our team played really well (against the Raiders) and he (Mullens) played well. It was going to be hard to not give him the opportunity."
Here's the info you need to know for tonight's game.
Start time: 8:15 p.m. ET
TV channel: ESPN
Live stream: fuboTV (free trial available) and WatchESPN.
Odds: San Francisco -3, 45.5 over/under via Bovada
Predictions:
Matt Lombardo, NJ Advance Media: 49ers 23, Giants 13
"Until this team shows an ability to consistently move the football and capitalize on red zone opportunities, it's going to be difficult to expect them to be competitive prior to the final 5:00 of the game, let alone emerge with a victory."
Darryl Slater, NJ Advance Media: Giants 6, 49ers 3
"The 1-7 Giants vs. 2-7 49ers should be a fittingly depressing affair in soulless suburban San Jose. This is what the 49ers get for moving their stadium from one of the world's greatest cities to the shadow of Google's headquarters. "