Gibson's Bakery v. Oberlin College Trial: School Accused of Defaming Business With Racist Accusations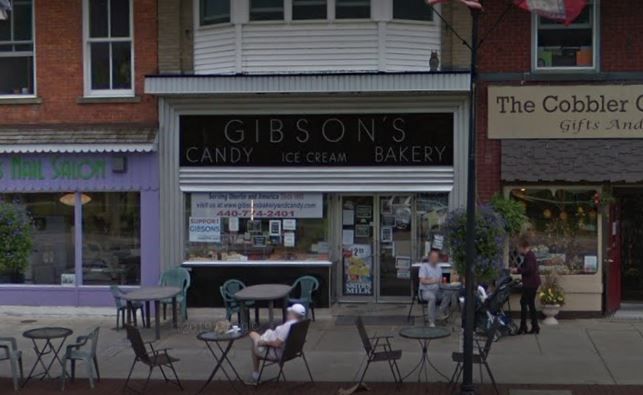 The arrest of three Oberlin College students prompted allegations of racism against a local business, protests and calls for a boycott. Almost three years later, a jury is now tasked with deciding if the school and its dean of students had a hand in defaming the business.
In November 2016, three black students—Jonathan Aladin, Cecelia Whettston and Endia Lawrence—were arrested after Aladin tried to purchase alcohol at Gibson's Bakery and Market with fake identification. Mass protests ensued, causing harm to the business's finances and reputation.
A year later, Gibson's filed a lawsuit against the private Ohio liberal arts college and Dea of Students Meredith Raimondo. The two parties failed to reach a settlement.
In a trial that began last Thursday and is expected to continue for a few weeks, the owners of Gibson's alleged that Oberlin College officials harmed its reputation and encouraged an economic boycott. The college denied the claims made against it and said the law was "clear" that it, as an employer, could not be held responsible for the actions of others.
"Neither Oberlin College nor Dr. Raimondo defamed a local business or its owners," Oberlin College said in a statement. "Colleges cannot be held liable for the independent actions of students. Employers are not legally responsible for employees who express personal views on personal time."
The Trial
In the days following the opening statements, a number of witnesses, including Raimondo, Rick McDaniel, former director of safety and security at Oberlin, and Victor Ortiz, a former Oberlin police sergeant, were called to the stand to testify.
If the business can show the school took a position and fostered and promoted that position, Adam Citron, senior counsel at Davidoff Hutcher & Citron LLP, told Newsweek it had a strong claim.
"The bakery must show that because of the school's actions in promoting a boycott and lack of good will they were damaged monetarily," Citron said. "It appears that this is the case and as such, the plaintiff appears to have an actionable cause of action against the school."
During her testimony, which lasted for several days, Raimondo repeatedly denied she had control over the students' actions, according to The Chronicle-Telegram.
The Incident
On November 9, 2016, David Gibson and his son Allyn Gibson were working at the store, according to the lawsuit. Aladin, Whettson and Lawrence entered the premises, allegedly with the intention of stealing wine or using Aladin's fake identification to procure it.
After they were arrested, Aladin, Whettson and Lawrence pleaded guilty to attempted theft and aggravated trespass. During their sentencing hearing, according to the lawsuit, Aladin admitted to a physical altercation with the clerk to recover his fake ID when the clerk realized it wasn't valid.
"This unfortunate incident was triggered by an attempt to purchase alcohol. I believe the employees of Gibson's actions were not racially motivated," the three said. "They were merely trying to prevent an underage sale."
The Fallout
Mass protests and demonstrations followed the arrest of Aladin, Whettston and Lawrence. The lawsuit claimed Raimondo had handed out flyers that stated Gibson's Bakery was racist and had a "long account of racial profiling and discrimination." The flyer also encouraged people to patronize a list of alternative businesses.
"This piece of the puzzle is crucial," Citron said. "If the Dean was involved, it is a strong argument for the school's involvement."
As a representative of the school, Citron said this could show Raimondo was "actively taking a position against the bakery" and not acting in a neutral manner.
The flyer, the lawsuit claimed, was reproduced on Oberlin College copier machines and students were encouraged by the college to attend protests and demonstrations.
A Student Senate resolution reiterated the comments from the flyer, stating that Gibson's had a history of racial profiling and discriminatory treatment. This, the lawsuit argued, was problematic because it violated the Student Code of Conduct prohibiting defamation, libel and slander.
The Oberlin Police Department conducted an investigation into accusations of racism against Gibson's and found a "complete lack of any evidence," according to the lawsuit. Over the past five years, the Oberlin Police Department identified 40 adults who had been arrested for shoplifting, six of whom were black.
Along with allegedly making libelous statements, the lawsuit accused Oberlin of instituting an economic boycott by allegedly forcing the termination of a contract between Gibson's Bakery and Bon Appetit Management company, a food services contractor for the school. The contact, which allowed Gibson's to provide baked goods to the school, was reinstated in February 2017.
Oberlin said in a statement the claims of the case conflicted with higher education's obligations to protect freedom of speech on campus. The college added that it respects everyone's right to express their opinions and exercise their First Amendment rights.
If the lawsuit succeeds, Citron told Newsweek it could require schools to take more care in walking the line between promoting free speech and taking sides.
"I believe schools will need to be very careful with respect to keeping a neutral position and have measures in place to ensure they and their representatives act in such a neutral manner," Citron said. "They cannot advocate positions. They simply must promote free speech from all sides."