Giffords Remains in Critical Condition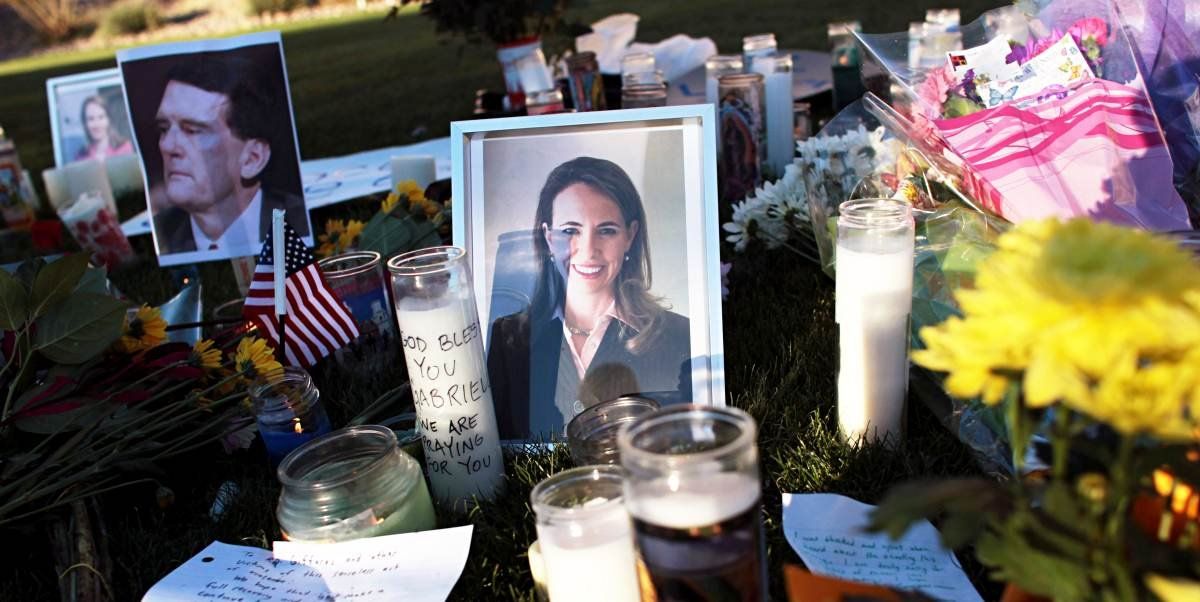 Arizona Rep. Gabrielle Giffords remained in critical condition Sunday, but doctors said they continue to be "optimistic" about her prognosis after she was shot in the head by a gunman who also killed six people and injured 14 others at a constituents' event in Tucson. Authorities were preparing to charge the alleged shooter, identified as Jared Lee Loughner, 22, with murder and assault in the incident. Loughner was still not cooperating with authorities. The dead included a federal judge, John M. Roll, and a 9-year-old girl.
FBI Director Robert Mueller said authorities are "not precluding" additional domestic terrorism charges against the suspect, but added that "no specific threat" reamains against any additional members of Congress or others. He noted, however, that federal authorities are working with members of the House and Senate regarding "how we can increase security against such threats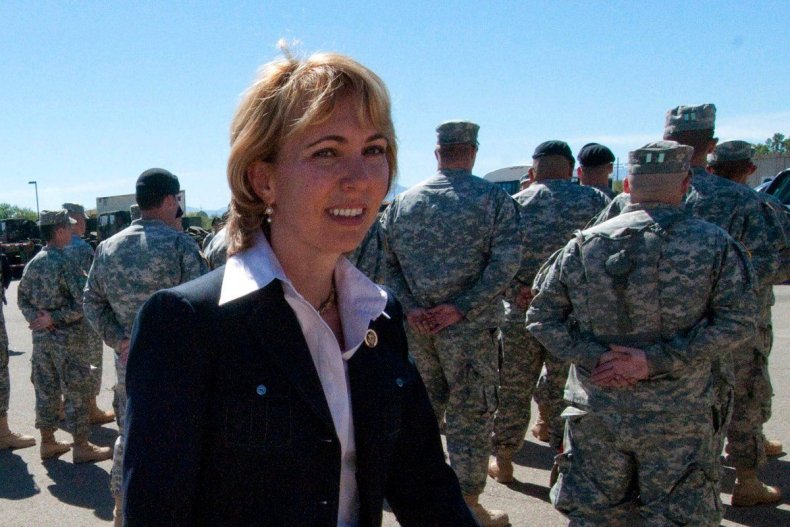 Giffords, 40, had been meeting with constituents in a grocery-store parking lot when the gunman opened fire; she was rushed, gravely wounded, to a nearby hospital and admitted to surgery. The gunman was tackled by two people and taken into police custody.
President Obama called the shooting an "unspeakable act" and noted that officials called the incident "a tragedy for Arizona and a tragedy for our entire country." He added that he was praying for Giffords to pull through, saying, "Gabby is as tough as they come." Doctors said the bullet had traveled through Giffords's brain, but she was responding well to treatment.
Pima County Sheriff Clarence Dupnik initially suggested that the alleged assailant, whom he described as having a criminal background and "a troubled past," may have had an accomplice. "We're not convinced he acted alone," Dupnik said on Satuday. But by Sunday afternoon, authorities were reporting that they had identified the second man and cleared him of any involvement. The sheriff did say that Loughner "may have a mental issue."
Some YouTube videos made just weeks ago have been attributed to Loughner. One video consists of a mixture of delusional rants and harrowing warnings. After explaining opposition to "treasonous laws," the written text of the video says: "In conclusion, reading the second United States Constitution, I can't trust the current government because of the ramifications: The government is implying mind control and brainwash on the people by controlling grammar."
Obama offered federal help to Arizona's Republican Gov. Jan Brewer, and the FBI and Pima County authorities were both working on the case. The president also had called Giffords's husband, astronaut Mark Kelly, and left a message, and also apprised several senior members of Congress of the latest information. Kelly, a NASA commander, was reported to be at his wife's bedside at University Medical Center.
Newly installed House Speaker John Boehner said he was "horrified" by the shooting. Democratic leader Nancy Pelosi noted it was "especially tragic that she was attacked as she was meeting with her constituents, whom she serves with such dedication and distinction." Boehner said most substantive House business - notably the beginning of a Republican effort to repeal the health-care bill Obama signed last year - would be suspended for now.
Giffords was elected to Congress in 2006. She voted for many of the controversial pieces of legislation supported or pushed in 2009 and last year by Obama, including health-care reform, financial-regulation reform, and several Democratic proposals to address illegal immigration. She is known as being pro-choice, and also pro-gun.