2018's Best Holiday Gift Ideas for Gamers (That Aren't Games)
There are only so many ways to gift wrap a video game, and even the most diehard gamers can appreciate a surprise. (Besides, they probably already bought Red Dead 2 on launch day.) Want to get the gamer in your life something they'll enjoy, but won't expect? Check out some of our favorite, outside-the-box gift ideas for gamers in 2018.
Gift Ideas Under $50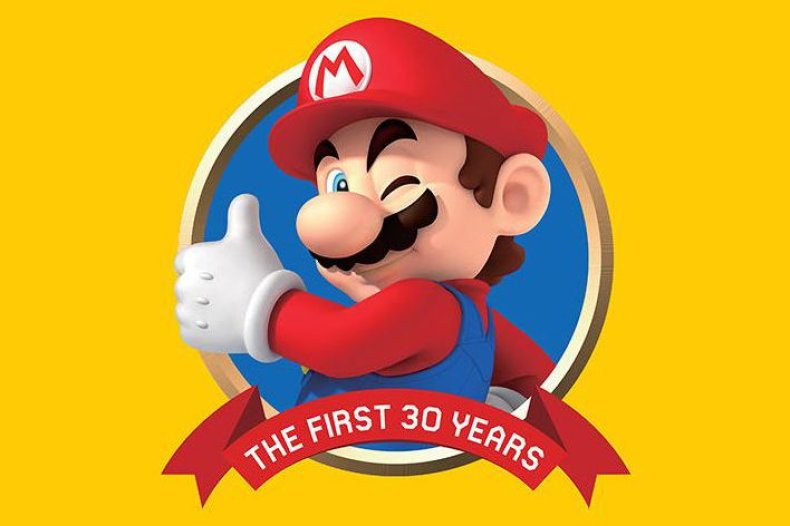 Super Mario Encyclopedia: The Official Guide to the First 30 Years
This 256-page hardcover from Dark Horse is a treat for any Mario fan, from the 80s kids nostalgic for the glory days of Nintendo Power to the young turks who never held a Wii. Each page bursts with details about each of the 17 installments of the Super Mario franchise, from enemies and power-ups to cheats and secrets. The encyclopedia also includes a fun section listing every cameo Mario's made in other games since 1985—and there's a whole lot of them!
The standard hardcover edition of Super Mario Encyclopedia retails for 39.99. A limited-edition copy will bump you out of the under $50 price bracket. Featuring a deluxe Question Block slipcase and random one of four sparkly, holofoil covers—1-Up Mushroom, Super Star, Fire Flower or Super Mushroom—this edition will set you back $79.99. Check out a page preview, here.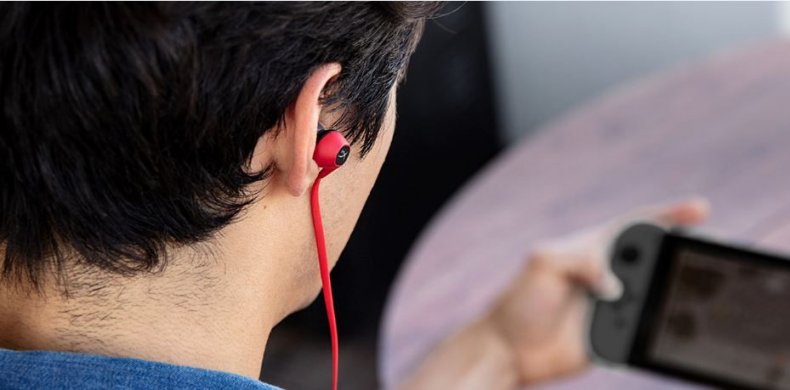 HyperX Cloud earbuds
Looking for a moderately priced audio solution for a phone or portable console, like the Switch or 3DS? In a glowing review back in October, Newsweek's Bob Fekete wrote: "The HyperX Cloud earbuds have become my go-to solution for lightweight, portable headphones simply because they stay in my ears. The fact that these earbuds also produce high-quality audio and have a crisp, clear microphone is just the icing on the cake. These are perfect for the mobile or Switch gamer who is looking for a lightweight and easy solution for quality sound, or anyone looking to upgrade their earbuds to something a little higher quality."
HyperX Cloud earbuds retail for $49.99.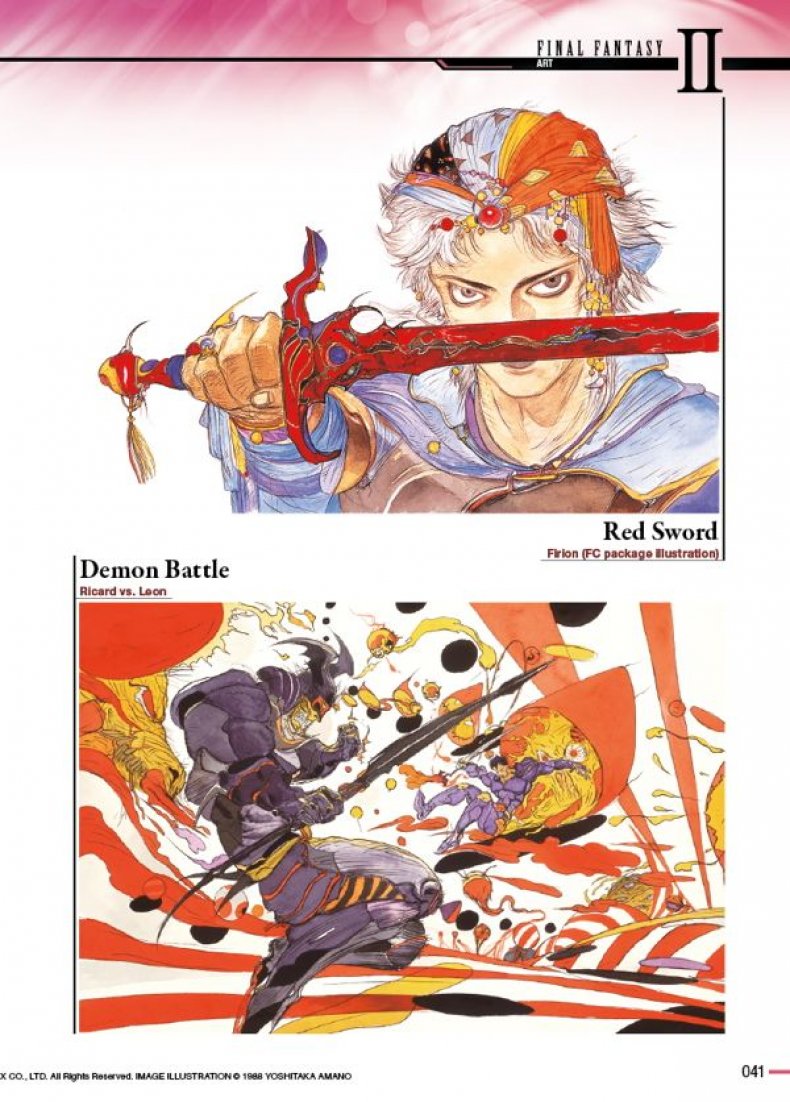 Final Fantasy Ultimania Archive Vol. 1
Here's one for the old-school RPG fans. The first of three planned compendiums from Dark Horse, this extensive collection combines art, lore, and retrospective commentary on the first six Final Fantasy games. (That's both the NES and SNES eras but before PlayStation 1). There's loads of lush art by Yoshitaka Amano and Tetsuya Nomura, fun character bios and quotes, original planning and design documents, as well as side-by-side comparisons of the varying character models for each game's many ports. There's loads of information in here, and any Final Fantasy fan would enjoy spending a few hours curled up with this fascinating volume.
This beefy 336-page hardback retails for $39.99, but may be found through online retailers like Amazon, Target and Walmart at a discount. A second volume of the Ultimania Archive, covering fan-fave titles Final Fantasy VII through IX, debuts Dec. 18.
Gift Ideas Between $50 and $100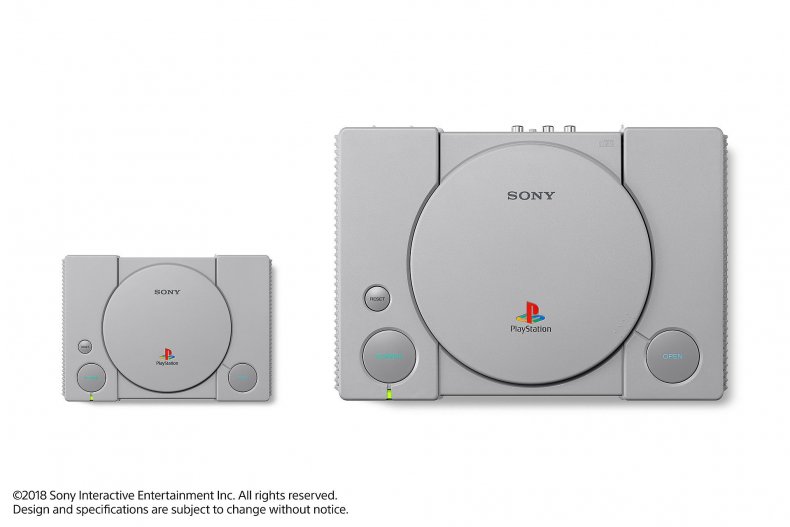 PlayStation Classic
Okay, this kind of breaks the rules of the list, but we're including it anyway. The PlayStation Classic takes a cue from Nintendo's success with the Mini NES and SNES with a plug-and-play retro console which includes 20 games, among them Final Fantasy VII, Twisted Metal and Tekken 3. While it's true the selection of titles doesn't include everything we would have liked to see, there's enough here appeal to a broad cross-section of gamers. Also, it's just plain cute.
PlayStation Classic is available for pre-order now, and set to launch Dec. 3. The mini console includes an HDMI cable, two controllers and built-in memory for saving games fir $99.99. Check out the full list of games here.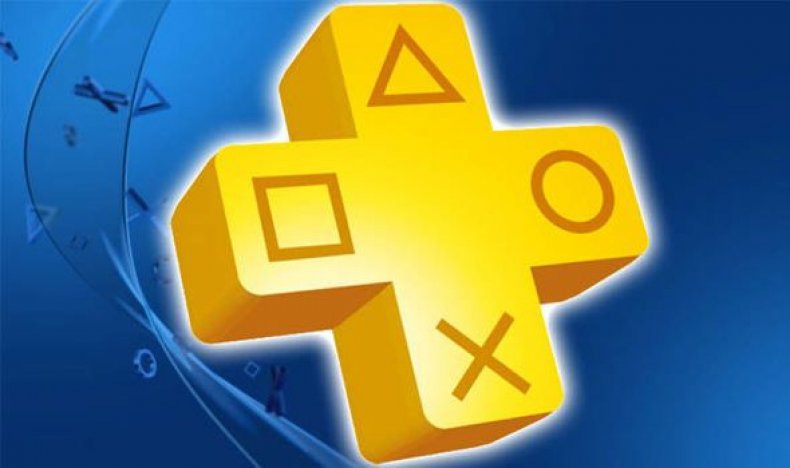 PS Plus or Xbox Live Gold - One-Year Subscription
This is the kind of thing every gamer would be delighted to have, but isn't necessarily something you'd eagerly buy for yourself. These subscriptions give players access to free games each month, access to online multiplayer, and significant discounts on future game purchases. Xbox Live Gold also gives users access to thousands of HD movies and TV shows. 12-month memberships to either service retail for $59.99, and can be found via the official Microsoft of PlayStation sites.
However, Sony's Black Friday promotion, available now, bumps the price down significantly to $39.99. Keep an eye out for comparable Xbox Live Gold offer as Thanksgiving and holiday sales approach.
For the Big Spenders ($200+)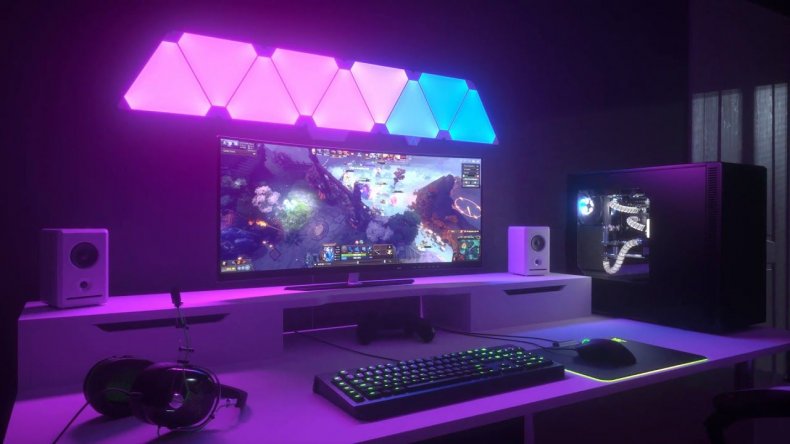 Nanoleaf lights
Nanoleaf's LED light panels provide a dazzling, customizable backdrop for your gaming rig or console setup. The triangular panels can be configured in any pattern or shape on the walls using the included mounting tape, and make a slick addition to any entertainment area or even an office.
The Nanoleaf app allows you to adjust your lighting on the fly, choose from programmed patterns, or create your own. Nanoleaf also works with Siri, Alexa and Google home products. The Rhythm plug-in module makes the whole setup even cooler, by reacting and displaying various light patterns in time to music. For PC gamers, Nanoleaf also offers integrations for Razer Chroma and Cooler Master. We'd recommend checking out YouTube or the Nanoleaf site for some design and mounting inspiration, but there's tons of cool stuff you can do with these.
Nanoleaf has three bundles available, which include nine, 15 or 30 panels. These are a bit of an investment, ranging from $229.99 to $552.42 for the largest bundle. An expansion pack, containing three panels, costs $59.99. Keep an eye on the Nanoleaf site for holiday discounts.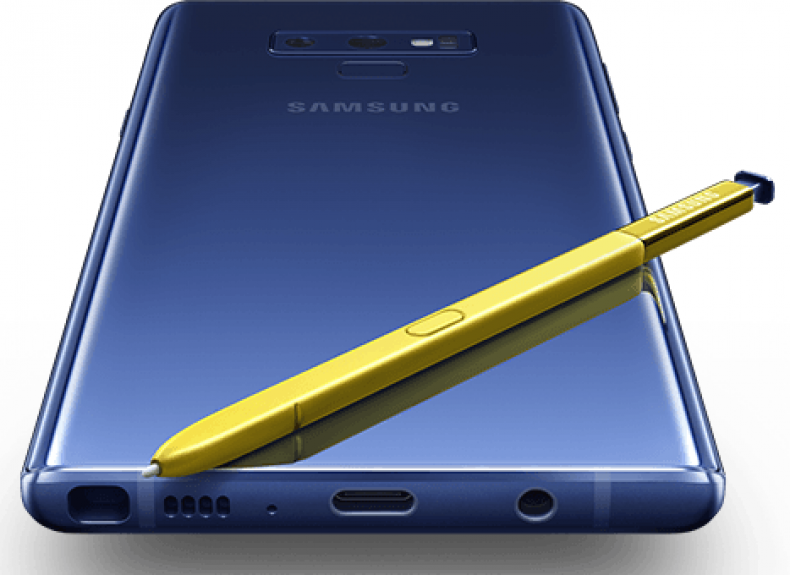 Samsung Galaxy Note 9
Samsung's top-of-the-line mobile phone bills itself as the "ideal mobile platform for gamers," and it's definitely got the chops to back up those claims. This is a phone that invites you to judge a book by its cover: whether it's Fortnite, Clash of Clans or more of a story-driven experience like Florence, games look gorgeous and play seamlessly on the Note 9.
The handset also boasts a super-fast processor and an advanced modem capable of accessing carriers' fastest network speeds—1.2 gigabits per second. Not only does this make for an improved browsing and streaming experience, it also means you won't lose a step in online multiplayer games where lag can mean the difference between a win and a loss. Options and settings accessible via Game Mode let you mute notifications, adjust performance and capture gameplay easily.
Various mobile providers and retailers are selling unlocked Note 9s for $200 off retail, for a discounted price of $799. Check with your gift recipient's mobile provider of choice for monthly plan rates. (T-Mobile and AT&T have holiday rates in the low $20 region for the Note 9, but all that depends on your data plans, storage etc.)
What's on your holiday gaming wishlist this year? Let us know in the comments.