Gigi Hadid Apologizes for Melania Trump Impression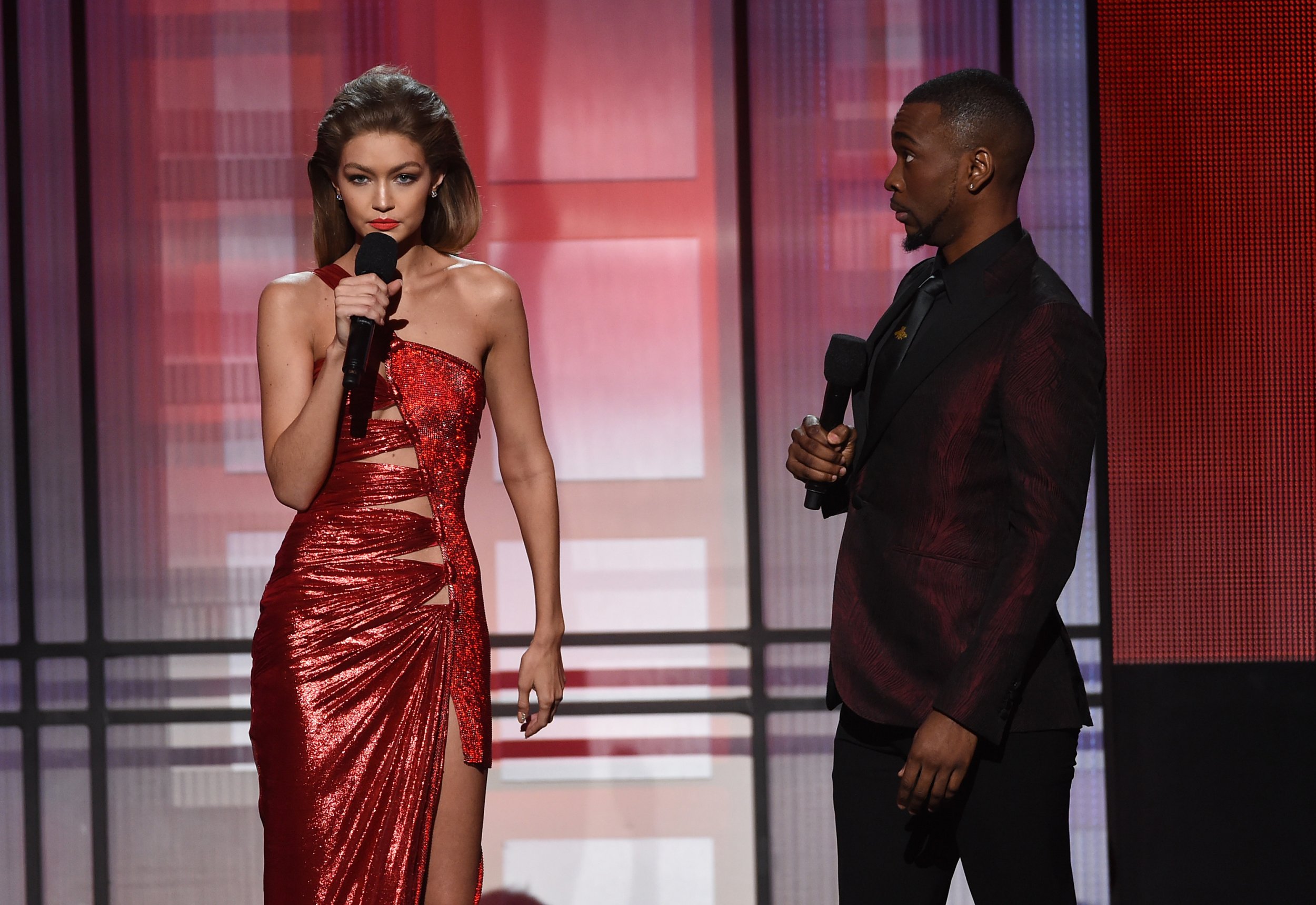 Model Gigi Hadid has apologized for causing offence by impersonating Melania Trump.
The 21-year-old spoofed America's first lady-to-be Sunday night when she and comedian Jay Pharoah co-hosted the American Music Awards, but many criticized her impression for mocking Trump's eastern European accent.
Exaggerating the shape of her lips to create a duckface pout, the model referenced the plagiarism furore that Trump found herself in in July when her speech at the Republican National Convention seemingly copies once made by Michelle Obama in 2008.
"I love my husband President Barack Obama and our children, Sasha and Malia," Hadid said.
Not everyone saw the humor in Hadid's impersonation, however. Many viewers took to Twitter to call her out for making fun of Trump's accent and appearance.
Some users also expressed discomfort that Hadid appeared to mock Trump's accent when her own parents, Dutch-born model Yolanda Foster and businessman Mohamed Hadid, born in Israel, themselves emigrated to America.
In response to the growing backlash, Hadid posted a handwritten message Monday night apologizing for any offence caused.
"I removed or changed anything in the script that I felt took the joke too far, and whether or not you choose to see it, what remained was done in good humor and with no bad intent," the model wrote.
"I too have been the centre of a nationally televised comedy skit that poked fun at my actions, and was able to find the humor in it.
"I believe Melania understands showbusiness and the way shows are written and run."
Hadid concluded the letter by saying she has "only the best wishes for our country."
Perhaps Hadid's apology was a pre-emptive strike should Trump's husband come after her on Twitter the way that he went after the cast of Hamilton?