Gigi Hadid Hasn't Posted Much About Her Pregnancy and This Is Why
Model Gigi Hadid gave her followers a glimpse into her life as a mom-to-be on Wednesday morning when she uploaded a series of gorgeous baby bump photos to her Instagram account. The black and white photos, which show Hadid draped in flowy, white apparel, are one of the first looks into her first pregnancy, as Hadid has been rather silent about it all.
After news leaked about her pregnancy in April, Hadid has rarely shared footage, photo or comments about the magical time in her life. Her boyfriend, former One Direction member Zayn Malik, has also been relatively silent about it all. For Hadid, there's a reason: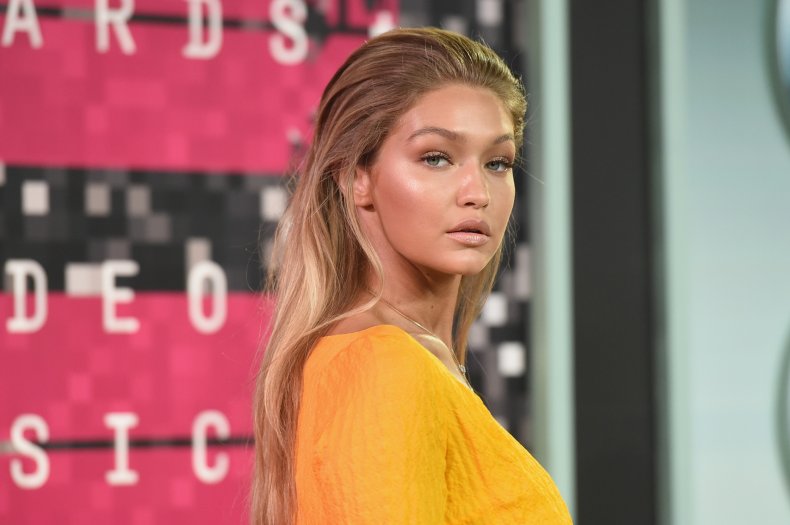 Hadid's pregnancy came during a time of global unrest because of both coronavirus and the Black Lives Matter movement. She touched on the topic in an Instagram Live conversation in July. "Obviously, I think a lot of people are confused why I'm not sharing more, but like, I'm pregnant through a pandemic," she explained.
She noted sharing the personal moment with her family is important, but her social media presence serves a different purpose. "That's a reason that I felt that it's not really something that I need to share, apart from with my family and friends. Obviously a lot of people have lost lives due to coronavirus that was in the beginning of quarantine and still happening," she explained. "And then we moved obviously into the reemergence of the BLM movement, and I thought that our presence on social media should be used for that."
Hadid's Wednesday photos shared a bit about her joy for the arrival of her first child. She captioned the first "growin' an angel," and concluded the photo series by thanking her supporters. "cherishing this time," she wrote. "appreciate all the love & well wishes."
Because of Hadid's general silence, most of the public information surrounding her pregnancy has come from other sources. Hadid's mother, Yolanda Hadid, was the first to confirm Hadid's pregnancy. In her announcement, she revealed Hadid's baby will arrive in September. "Still shocked our little secret got leaked to the press. Of course we are so excited," she told RTL Boulevard in April.
"I'm excited to become Oma in September, especially after I lost my mom so recently. But this is the beauty of life, one soul leaves us, and a new one comes in. We feel very blessed."
As for the baby's gender, there's no formal confirmation. Some sources have claimed Hadid will be welcoming a baby girl. Fans, however, were at one point convinced Hadid was expecting a boy. No one from Hadid's circle has revealed the gender, so we'll have to wait until September to find out.