Gigi Hadid has caused a bit of a stir over on Twitter thanks to her eccentric interior design taste.
The model and mother-to-be gave fans a glimpse into her Manhattan home and "passion project" which she says she spent most of last year designing.
Taking to Instagram, the 25-year-old shared a number of photos from her home and a very sincere caption about her "dream spot," which includes a giant pen sculpture, a bowl of billiard balls on the kitchen counter and kitchen cabinets with pictures of different colored dried pasta shapes on them.
"Spent all of last year designing and curating my passion project/dream spot," Hadid wrote. "Of course it all came together right before quarantining out of the city.... but I'm excited for the time I'll get to spend enjoying all the special corners that were made with a lil help from some of my favorite creatives (tap!) who embraced my ideas and didn't call me crazy. ++ my mamma:) who is the greatest homemaking-sounding-board I could ask for (she called me crazy when required) grateful to and for all."
Many Twitter users are expressing their amused confusion at Hadid's design choices, with the pasta cabinets getting a lot of attention.
Many are also wondering why she covered her luxe marbled bathroom walls with unframed New Yorker magazine covers.
The bowl of pool balls in the kitchen is also proving too much for many people.
One Twitter user wrote: "the correlation between wealth and appalling taste shown most evidently in gigi hadid's interior design choices."
One tweet, which has garnered more than 50,000 likes reads: "gigi hadid's inedible dyed pasta cabinet facades ruined my day."
Another person joked: "therapist: Gigi Hadid's interior design choices can't hurt you. Gigi Hadid's interior design choices:" along with photos from Hadid's home.
While Twitter is giving the model a good roasting for her divisive taste in decor, comments on Instagram tell a different story, as many of Hadid's famous friends were quick to lavish praise on the design choices.
Former Batwoman star Ruby Rose commented: "Absolutely beautiful G!" While actress Courtney Lopez added: "It's stunning."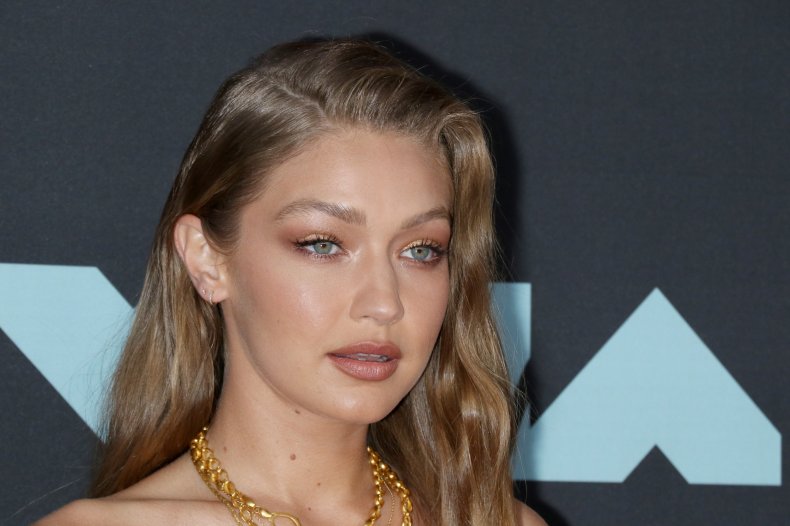 Model Hayley Bieber gushed: "you snapped!" And model Stella Maxwell wrote: "Looking dopeee."
There are several more comments from verified Instagram accounts who have been congratulating the model on her passion project.
Hadid's new home makeover new comes just as she prepares to have her first child with partner Zayn Malik in September.