Gigi Hadid Says 'You Will Not Erase Palestine,' Speaks Out Against Israel
Gigi Hadid is showing support for Palestine amid a flare-up in tensions in the conflict with Israel.
In a series of Instagram Stories, the American-Palestinian supermodel expressed her sadness and frustration after violence erupted following the threatened eviction of Palestinian families from a Jerusalem neighborhood.
Tensions have risen sharply in recent days ahead of the now-delayed Israeli court ruling on whether authorities were able to evict dozens of Palestinians from the Sheikh Jarrah neighborhood, outside the Old City, and give their homes to Jewish settlers.
The model, 26, has regularly used her platform to show support for Palestine and has been increasingly vocal about the cause in recent years along with her sister Bella Hadid.
Sharing a series of posts to her Instagram stories, Hadid shared the work of an artist with the quote: "You Will Not Erase Palestine."
Hadid also went on to share a series of posts explaining the rising tensions by journalist and activist Noor Tagouri.
"We should all unequivocally agree that suddenly being kicked out of your family home, the homes you've built lives in, by a military state, is criminal and inhumane," the post reads in part.
"This is not a religion thing," Tagouri continues. "Even if that is what you have heard, it has never been a religion thing. The story sounds better that way. This is a political thing. One that deserves resolution for both Palestinians and Israelis."
The Palestinian Red Crescent Society has said more than 305 Palestinian worshippers were injured and at least 228 taken to hospital following violence at the Al Aqsa mosque compound on Monday, per Sky News.
A debate is ongoing about how the violence started with authorities saying Palestinian Ramadan worshippers threw stones at police and at an adjoining road where thousands of Israeli Jews had gathered to pray.
There are fears that a nationalist Israeli march for Jerusalem Day will stoke tensions as the route had been planned to go through the Muslim Quarter of the Old City.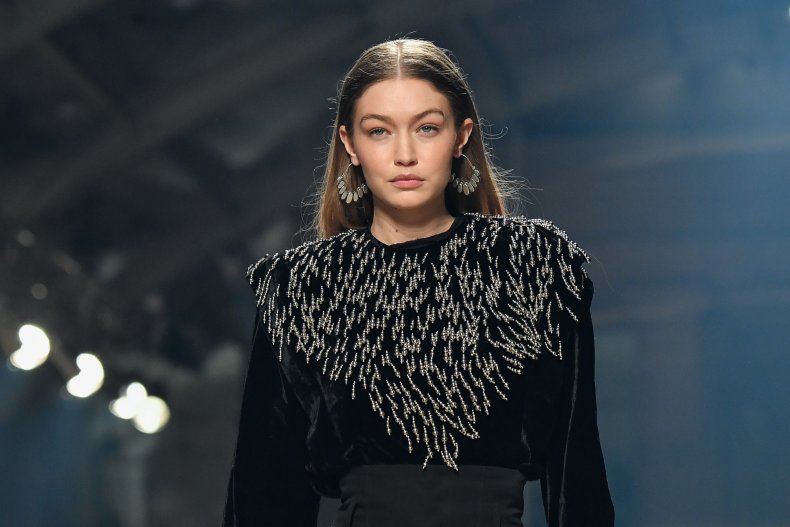 Gigi's sister Bella Hadid shared some of the same posts to her own Instagram stories.
She also reposted an IG Story that their older sister, Alana Hadid, shared on her own Instagram
"My sisters and I, we speak in a family group chat every day. Mostly about Palestine and all that goes on. It is so hard to put into words how I feel," Bella Hadid added to her sister's Story.
"I feel the pain of my ancestors. I cry for them. I cry for my Palestinian brothers and sisters, there now, feeling unsafe and scared. This needs to stop, there is NO room for this in 2021!!!! My sister [Alana] wrote perfectly how I feel today. We are proud [to be] Palestinian and we stand with Palestine."