Gigi Hadid Probably Ruined Tyler C's Chance of Being The Bachelor, Chris Harrison Explains
Tyler C may not be Bachelor after all, though he still seems to be a frontrunner in fans' minds. The Bachelor franchise host, Chris Harrison, claimed the favorite may not seem as genuine after going on a date with supermodel Gigi Hadid. Only nights before, he was seen seemingly spending the night with former Bachelorette Hannah Brown.
In Harrison's eyes, it's all about who really wants to find love. Tyler C, though he seemed sincere on the series, may have already taken love matters into his own hands in the real world. Harrison explained his thought process on the future Bachelor to Entertainment Tonight. "If Tyler is bouncing around from girl to girl and loving the life and enjoying the limelight—which, by the way, good on him. That's fine," Harrison explained Monday. "If that's what you want to do right now, I don't blame him. He's probably enjoying life really, really well. But that's not someone we're going to want to have as our Bachelor or Bachelorette."
His reasoning is simple. "So, it's about sincerity. It's about where you are in your life. And if that's where he is in his life, then he's not the guy for us."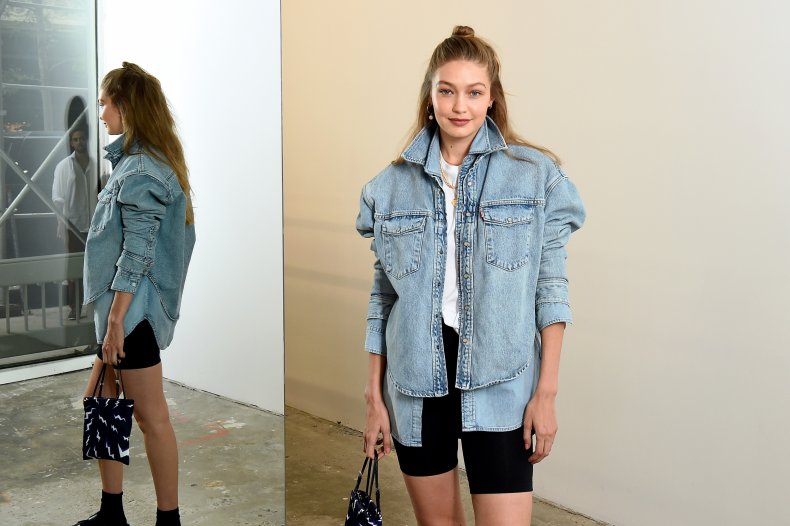 Harrison also explained Tyler C's behavior post-show is reason for not choosing a Bachelor immediately. "[This is] why we're waiting [to announce who it is]," he said. "Let's see how these guys react. Let's see who really is sincere at the end of the day, because we do have a couple of months before we have to start production and really get into this, so we have time."
Tyler was spotted at Soho House New York last weekend with Gigi Hadid. The apparent date came shortly after fans spotted the model and reality show star had followed each other on Instagram. Tyler C also appears to be seeing Brown outside of the show, though.
The Bachelorette picked Jed Wyatt as her fiance but broke the relationship after filming when rumors surfaced he had a girlfriend ahead of the show. On the final episode, which aired in late July, Brown asked Tyler C to go out for a drink. Photos of both of Tyler C's dates surfaced online.
There are other frontrunners for the Bachelor role. Many fans have asked for Mike Johnson to be Bachelor with the Twitter hashtag #MikeForBachelor. Others want to see Peter Weber in the spotlight. Harrison confirmed both men are being considered for the rose holding role. A decision can be expected by the end of Bachelor In Paradise.