Gigi Hadid Will Bring Tyler Cameron To VMAs After-Party, Spoilers Say He's Out of 'Bachelor' Running
Tyler Cameron quickly went from a fan-favorite pick for the next Bachelor to model Gigi Hadid's right-hand man. Cameron is expected to accompany the model to an after-party of the MTV Video Music Awards on Monday night, which will air live at 10 p.m. ET, according to spoiler blog Reality Steve.
It seems Cameron won't actually attend the show, unless he attends alone, as he's not scheduled to be Hadid's show date. Hadid has already appeared on the show's red carpet, according to Entertainment Weekly, beside her sister, model Bella Hadid.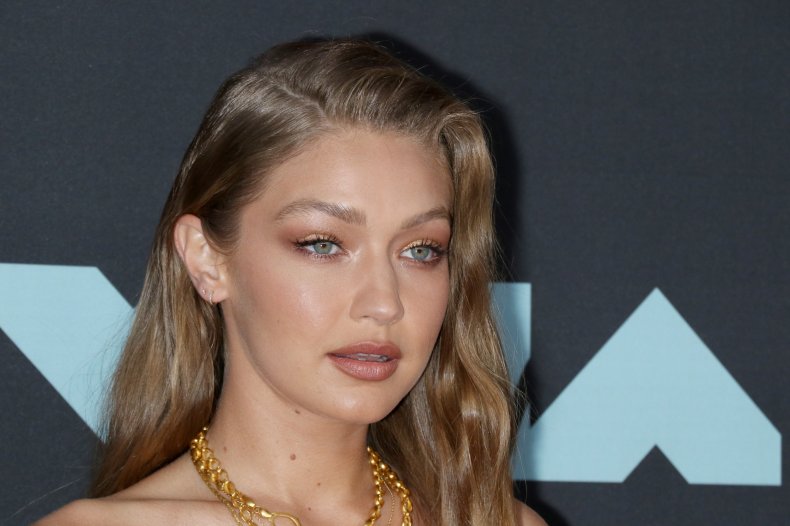 Cameron was a contestant on Hannah Brown's season of The Bachelorette, which stopped airing in July. He was the runner up, and though Brown did ask him on a date after the season ended and she'd broken her engagement, Cameron was spotted with Hadid shortly after. Their apparent relationship hasn't been long, but it has been consistent, as the two have been seen together more than a handful of times since Hadid initially followed Cameron on Instagram, and he followed back.
Hadid previously dated Zayn Malik from British boy band One Direction.
Reality Steve broke the news of Hadid's expected after-party date on Twitter Monday night, and was met with a handful of fans who didn't approve. Though the budding celebrity couple was first met with approval and interest, it seems some now think Cameron is "selling out" or boring.
This lack of interest may be because the story has gotten old in the media, without either party revealing personal details of the relationship — or, more likely because Bachelorette fans craved seeing Cameron in the driver's seat on the next season of The Bachelor, expected to air in January. It seems Cameron is out of the running, as spoilers for the next Bachelor leaked through Reality Steve on Monday. It isn't Cameron: it's Peter Weber, the spoiler site claims.
Cameron's loss of the position seems a long time coming, though, even since Brown asked him out. Some fans hoped their relationship would take off again, as it did on the show, and excused his possible Bachelor campaign for true love. But it was seemingly Hadid who really cut Cameron from the competition, according to Chris Harrison, the show's host.
Harrison was honest about Cameron's relationship with Hadid and said it wasn't the best look for a future Bachelor in an August interview with Entertainment Weekly.
"If Tyler is bouncing around from girl to girl and loving the life and enjoying the limelight — which, by the way, good on him. That's fine," Harrison said. "If that's what you want to do right now, I don't blame him. He's probably enjoying life really, really well — but that's not someone we're going to want to have as our Bachelor or Bachelorette," Harrison explained.
"So, it's about sincerity. It's about where you are in your life. And if that's where he is in his life, then he's not the guy for us."