Are Gigi Hadid and Zayn Malik Dating Again? Model Shares Photo With Singer on Instagram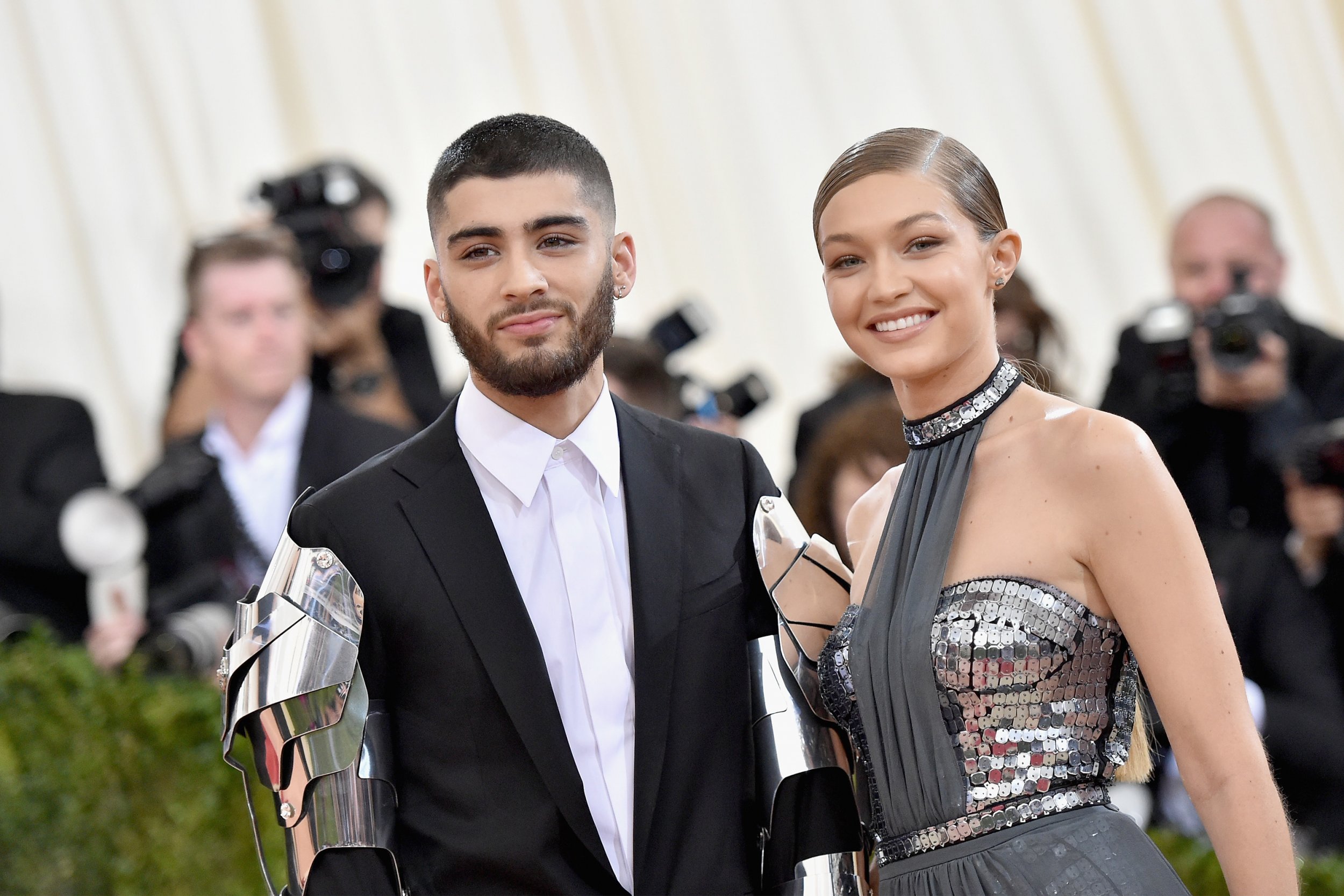 After months of speculation, model Gigi Hadid and singer Zayn Malik have seemingly confirmed they rekindled their relationship Tuesday.
The pair announced they ended their two-year relationship March 13, not citing a reason for the split, but Malik was spotted leaving Hadid's New York City apartment in late April. A week later, TMZ caught the duo kissing on the streets.
Hadid documented her attendance at the premiere for Ocean's 8 via her Instagram story Tuesday, and she later shared a picture of herself cozying up with a blonde-haired Malik as she wore the same dress she hit the film's premiere with. He appeared to be playing Pokémon as she lay in his arms. While the 23-year-old model and "Pillowtalk" singer haven't issued an official statement on their possible reunion, Hadid's Instagram made some fans assume they were an item again.
In announcing their initial breakup, the pair issued two separate statements. The 25-year-old singer said he had "a huge amount of respect and adoration for Gigi as a woman and a friend," whereas Hadid explained how she would be "forever grateful for the love, time, and life lessons that Z and I shared" and how she wants "nothing but the best for him and will continue to support him as a friend that I have immense respect and love for."
Malik first opened up about his former breakup with Hadid while promoting his single, "Let Me," in April. The One Direction alum said he wrote the song seven or eight months ago, which was when he was dating Hadid.
"I was in love—and I think that's pretty evident," Malik said during an On Air With Ryan Seacrest interview. "I was aspiring to be in love with someone for the rest of my life and the rest of theirs, as we all do. Things change and we move forward in life. Times change, but that's what I was thinking when I wrote it."