Is Bella Hadid Shading Zayn Malik After Gigi Hadid Breakup?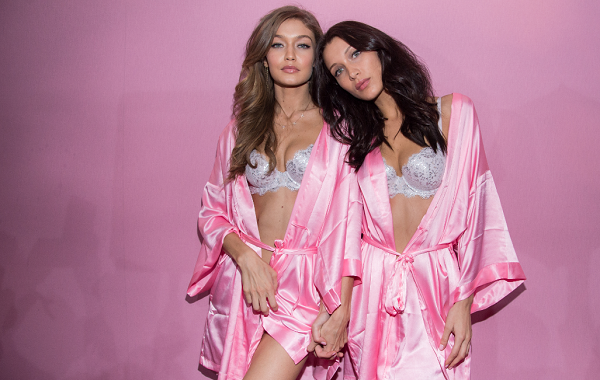 Zayn Malik and Gigi Hadid have called it quits after dating for two years. The former One Direction singer and Victoria Secret model announced their decision to break up on Tuesday in individual statements posted on to Twitter.
Both Malik and Hadid wrote kind words about their time together and gave the impression that they parted ways on good terms—Hadid even wrote that she would "continue to support [Malik] as a friend.' But fans are starting to think their split may not have been as amicable after Hadid's little sister posted an Instagram photo with a cryptic caption.
Shortly after the ex-couple revealed they broke up, Bella Hadid posted a photo of herself on the social media site with the caption, "I'll be Right here."
Some fans believe the caption may be a dig at Malik. On Sia's "Dusk Till Dawn," a track he's featuered on, Malik sings: "Baby, I'm right here/I'll hold you when things go wrong/I'll be with you from dusk til dawn/Baby, I'm right here."
Considering that Bella and Gigi are incredibly close, Bella's post sparked some speculation that the caption was her way of letting Malik know that she, in fact, would be the one that will always be "right here" for her sister.
Even Gigi Hadid's mother, former supermodel and Real Housewives of Beverly Hills star Yolanda Foster, added her two cents to the breakup banter, sharing an ambiguous message on Instagram: "The only way that we can live, is if we grow. The only way that we can grow is if we change. The only way that we can change is if we learn. The only way we can learn is if we are exposed. And the only way that we can become exposed is if we throw ourselves out into the open."
Malik's sister, Safaa Malik, however, seemed to insinuate that Gigi Hadid may have been to blame for the breakup. Taking to her own Instagram on Tuesday, Safaa Malik posted her own cryptic message, which has since been deleted: "Don't get mad. Don't get even. Do better. Much better. Become so engulfed in your own success & happiness that you forget it ever happened."
She followed up the message with the caption: "Horrible people get no where."
Only making matters worse, Zayn Malik unfollowed Gigi Hadid on Instagram, although Gigi Hadid appears to be still following Zayn Malik, according to Teen Vogue.