Oklahoma has executed its fourth prisoner in four months after executing a man who committed a quadruple murder in 2005.
Gilbert Ray Postelle received a lethal injection on February 17. The execution comes four months after the state of Oklahoma resumed lethal injections after almost seven years, resulting in three other executions.
Postelle was charged with shooting James Alderson, Terry Smith, Donnie Swindle and Amy Wright to death on Memorial Day 2005. The Associated Press reported that although he did not deny his involvement during a December 2021 clemency hearing, his attorneys argued that he should not be executed for various reasons, including a learning disability.
"He's a different man than he was," said Postelle attorney Robert Nance to the Pardon and Parole Board at the time. "I think he needs a certain amount of forgiveness because he grew up in an environment that was almost exclusively negative."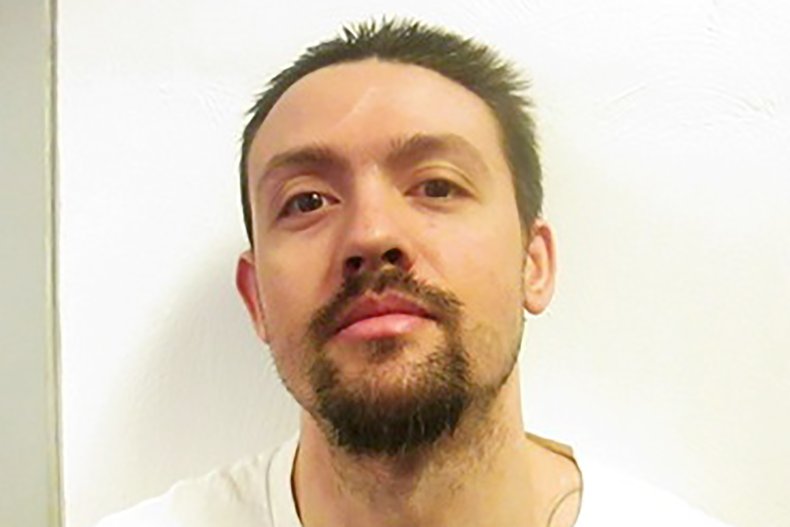 However, the prosecution testified during his hearing that it does not matter why Postelle did what he did and instead focused on the fact that he admitted to killing four innocent people. Assistant Attorney General Julie Pittman even described Wright's final moments before Postelle allegedly took her life.
"In her final moments, Amy Wright was screaming and clawing the ground to escape from Gilbert Postelle," said Pittman at the time.
Nevertheless, Postelle's fiancée, Jackie Thompson, still believes that the execution was unjust. When speaking to local news station KOCO, she said that he should've been given a second chance.
"Two wrongs don't make a right," Thompson said. "Executing Gil is not going to bring those people back. It's only creating more victims. He deserves a second chance."
The Oklahoma Department of Corrections expressed its condolences toward the families of Postelle's victims. However, the department did not acknowledge Thompson or Postelle's family.
"Inmate Postelle declined his option to have a spiritual advisor present with him in the chamber," wrote the Oklahoma Department of Corrections in an email to Newsweek. "The execution process began at 10:01 a.m., and inmate Postelle was declared unconscious at 10:06 a.m. He was declared deceased at 10:14 a.m."
"Today's events, and the circumstances which led to it, have affected many people especially the family and friends of victims Donnie Swindle, Terry Smith, James Alderson, and Amy Wright," the department's statement continued. "As an agency, we carried out the orders of the court in accordance with our high standards of professionalism and respect for those in our custody, ensuring dignity for everyone involved in the process."
Postelle is the latest execution to be conducted by the state since October 2021. John Grant, who was sentenced to death in 1998 after killing an Oklahoma corrections center kitchen worker, was the first person in nearly seven years to be executed by the state. Bigler Stouffer followed suit in December after being sentenced for the murder of Linda Reaves and the attempted murder of Doug Ivens, KOCO reported. January saw the execution of Donald Grant after he robbed and murdered Brenda McElyea and Suzette Smith in 2001.
All of these executions, except John Grant's, were reported to have no complications. According to another report from KOCO, John Grant reportedly convulsed and vomited during his execution.
Update 2/17/2022 at 1:50 p.m. EST: This story has been updated to include a statement from the Oklahoma Department of Corrections.