Gillibrand Renounces Past Hardline Immigration Views: 'I Did Not Think About Suffering In Other People's Lives'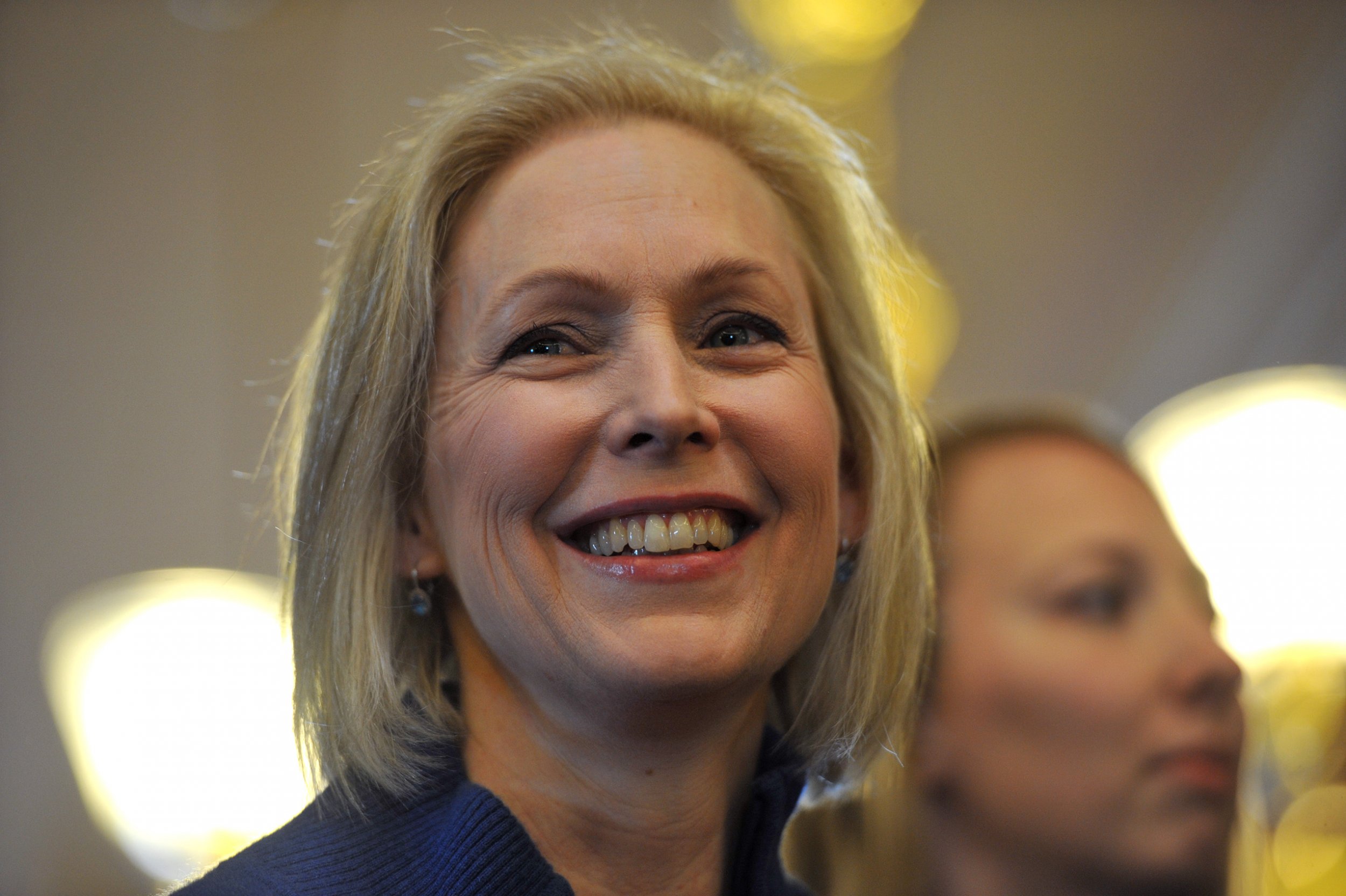 With the 2020 presidential race well underway, those who have announced their candidacy can expect to face significant scrutiny in the months to come, with their political pasts already falling under the microscope.
New York Democratic Senator Kirsten Gillibrand, who announced her plans to run for the country's top job last week, was forced in television appearances over the weekend to evaluate her past immigration stances, including her opposition to giving "amnesty to illegal aliens" and her support for "expediting the removal of illegal aliens," as she is now a vocal critic of President Donald Trump's hard-line immigration policies.
Read more: Gillibrand tells Stephen Colbert she's running for president, joining a growing list
Gillibrand espoused these views more than a decade ago, as a House representative of a more conservative upstate district, and has since shifted left on the issue of immigration. CNN's Jake Tapper asked Gillibrand in an interview if she sees her past stances as "racist," a word the Democrat herself has used to describe Trump's policies.
"They certainly weren't empathetic, and they were not kind, and I did not think about suffering in other peoples' lives," Gillibrand replied.
Gillibrand acknowledged that her views on immigration have undergone a significant transformation over the past decade.
As a House representative, the Democrat was a supporter of border fencing, facilitating the deportation of undocumented immigrants and boosting funding for the Immigration and Customs Enforcement agency.
Since then, Gillibrand has emerged as a fiery critic of the Trump administration's immigration policies, including the president's bid to build a wall between the U.S. and Mexico, and has called for agencies like ICE to be abolished entirely.
In her interview with Tapper, Gillibrand credited her rise to Senate in 2009 as having spurred a shift in her views on immigration.
"One thing I did 10 years ago, when I became senator and was gonna represent 20 million people across our state, I recognized that a lot of places in my state were different, and I needed to understand what those constituents needed too," Gillibrand said. "And so, I took the time, I went down to Brooklyn, I met with [U.S. Representative] Nydia Velázquez, who's been a leader in fighting for families for a long time, and I listened. And I realized that things I had said were wrong."
Gillibrand continued, "I was not caring about others. I was not fighting for other peoples' kids the same way I was fighting for my own, and I was wrong to feel this way, and so, I just said, I'm not gonna stand by and do nothing for families that are suffering in my state and in my communities."
Asked by Tapper whether she sees any difference between the views she once held on immigration and those currently held by Trump, Gillibrand said, "What the president is doing is creating fear and division and a darkness across this country that I've never seen before."
She added, "One of the reasons I'm running for president, Jake, is because we have to restore that integrity to our presidency, to this country," she said. "We have always been a compassionate country. We have always cared about others. We've always believed in the golden rule. What President Trump is doing is destroying the moral fabric of what this country stands for."
"We have the Statue of Liberty in our New York harbor. She stands for a beacon of light and hope for others who need us," Gillibrand said. "We've never been afraid of immigrants, we've never been afraid of refugees and asylum seekers. This president has sown fear and division that just makes us weaker."
Gillibrand is currently one of more than a dozen Democrats who have either announced plans to run in the 2020 election or are reportedly considering launching bids to unseat Trump.
The 2020 race is expected to be a crowded field, with a number of Democrats already having announced plans to run, most recently California Senator Kamala Harris. Other candidates include Massachusetts Democratic Senator Elizabeth Warren, Hawaii Democratic Representative Tulsi Gabbard and Julián Castro, the former San Antonio mayor who has also previously served as Housing and Urban Development Secretary under the Obama administration.
Potential candidates who have not yet made official announcements include former Vice President Joe Biden, former Texas Representative Beto O'Rourke and New Jersey Senator Cory Booker.
This article has been updated with the news of California Senator Kamala Harris's announcement that she will be running for president.