Kirsten Gillibrand to Slam Trump International Hotel As 'Shrine to Greed, Division and Vanity' In Speech By President's New York Property
Senator Kirsten Gillibrand will give her first speech as an official 2020 Democratic presidential candidate on Sunday in front of Trump International Hotel in New York City.
In fiery remarks, Gillibrand, who represents New York, will slam President Donald Trump as a "coward" and refer to his prominent hotel property as a "shrine to greed, division and vanity," Reuters reported citing excerpts from her prepared speech. "President Trump is tearing apart the moral fabric of our country," the senator will say. "He demonizes the vulnerable and he punches down," she'll continue. "Our President is a coward."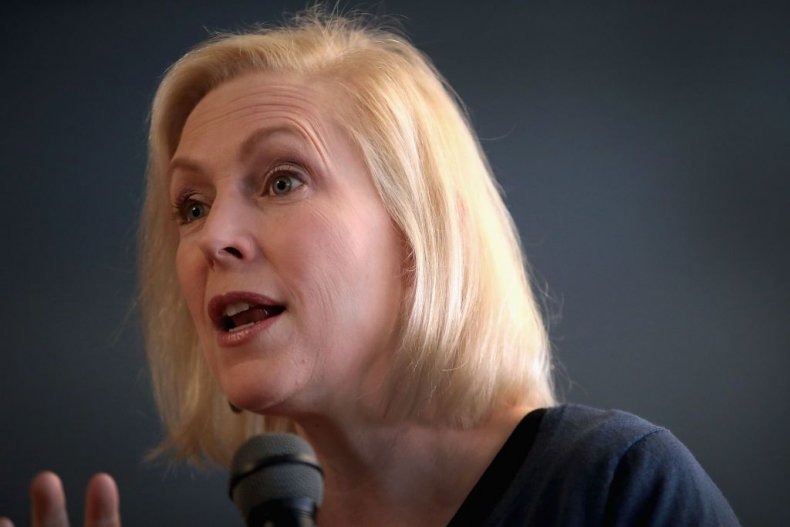 Gillibrand, who has served in Congress since 2007, first announced on The Late Show with Stephen Colbert in January her decision to explore a presidential run. She then launched her formal campaign a week ago, and has sought to position herself as a progressive aiming to tackle corruption while going after Trump head on.
"She's trying to differentiate herself from the field," Maria Cardona, a former senior adviser to Hillary Clinton, told Reuters. "It's a pretty crowded field. She's not really in the middle of it, and she needs to be in the middle of it."
Although Gillibrand has pitted herself against corporate money since announcing her presidential ambitions, she took millions from corporate PACs while serving in Congress. She even accepted $221,800 during the 2018 election before she joined other politicians in deciding to ban such contributions, according to VICE. But in early January, she reportedly reached out to executives on Wall Street about supporting her 2020 bid.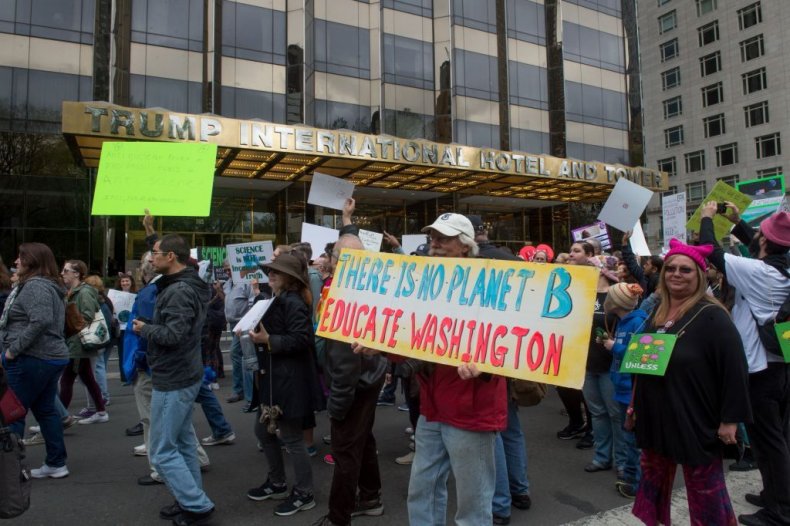 With more than 15 officially announced and potential Democratic candidates competing for the party's 2020 nod, many are struggling to stand out and grow national support. According to Real Clear Politics, which has averaged recent national polls, Gillibrand lags behind the most prominent candidates, with an average of just 0.4 percent support among voters. Former Vice President Joe Biden, who has not officially announced his intention to run, leads with an average of 29.4 percent followed by Independent Senator Bernie Sanders from Vermont, who is seeking the Democratic party's nomination, with 23.4 percent. Senator Kamala Harris from California comes in third, with 10.4 percent.
"Most voters are just learning the candidates' names," Jesse Ferguson, a senior spokesman for Clinton's 2016 presidential campaign, told Reuters. "Right now, the priority for a candidate is to introduce themselves and show what their values are and how that's the answer to what we have in the White House."