Why 'Gilmore Girls: A Year in the Life' Will Be Bingeworthy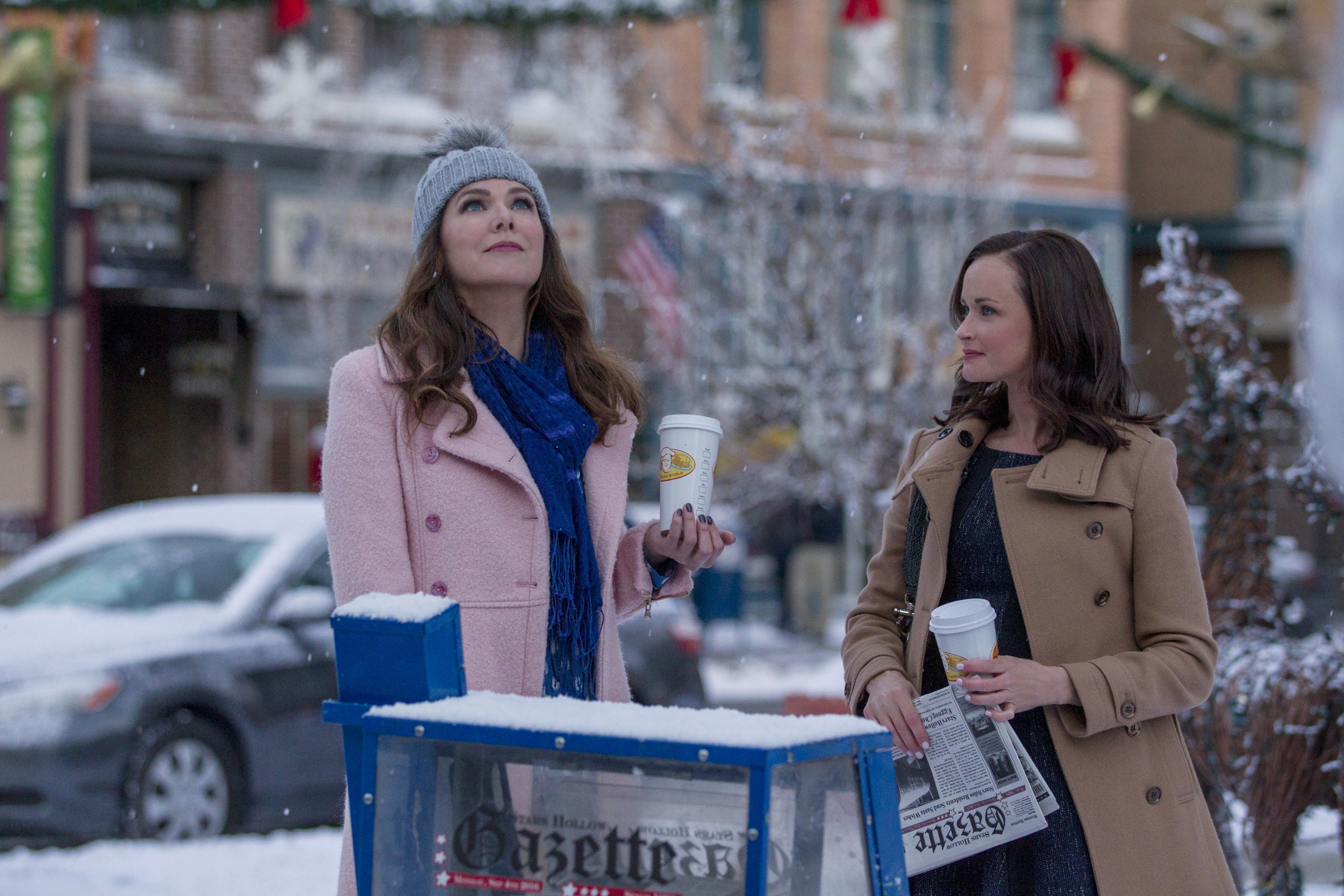 Last year, my mother got addicted. I'd mentioned I was rewatching the original early-2000s series of Gilmore Girls, and she asked if she'd like it. Before long, she was staying up way too late, bingeing on Lorelai (Lauren Graham) and Rory (Alexis Bledel) Gilmore. That sounded familiar. Before writing this, I decided to re-rewatch the pilot. For "research." Just 44 minutes, I promised myself. Right. Somewhere into Season 1, Episode 5, I drifted off to sleep, curled up in bed with my laptop open and a lamp still on. Once you arrive in Stars Hollow, it's hard to leave.
With the approach of Gilmore Girls: A Year in the Life—a four-episode reboot nine years after the 2007 finale—it's worth asking why this fictional world has such a hold on women of all ages. My own answers, in no particular order: the female protagonists, the central mother-daughter relationship, the quirkiness, the dilemmas and the mistakes.
When viewers first meet Rory, she's a bookish teenager living in a small, offbeat town. She doesn't fit in at her private school. But that's OK. She's not a freak, nor is she a loner. That's intensely relatable and empowering for anyone who, like me, has visceral memories of feeling uncomfortable in middle or high school. Rory may be more beautiful than most of us, but her unapologetic nerdiness feels real; it resonates, and it validates.
Then there's Rory's very young, very chatty and very capable mother, Lorelai. She's as bright as her daughter, though any thoughts of an academic career were stymied when she got pregnant at 16—just a beat older than Rory when the show begins. Both "girls" are still learning truths about themselves, the world and the people around them, figuring out what they want and how to get it, a process that feels familiar every time I tune in. And while there are myriad ways that my mother and I are different from the Gilmores, their fundamental, unerring bond feels far truer than the teenage-years rifts of many other shows. Gilmore Girls doesn't insist on hyperbolic plot twists, trusting instead that viewers will recognize its quotidian brand of drama. The kind that looks small but feels huge.
The show's appeal transcends borders, as well as generations. When I posted on Facebook to solicit thoughts from friends and their friends, women and men from Canada, the U.K., Denmark, Israel, Egypt, Australia, New Zealand, Brazil and various parts of the U.S. told me how much they loved it. But even fans have grievances. Rewatching the show now, you notice throwaway gay jokes, a lack of LGBT characters and much other diversity, a totally unrealistic depiction of the U.S. college admissions process and an equally fantastical depiction of human nutritional needs (sorry, but no one can eat that much junk and still look like Graham or Bledel). The characters make bad choices that are relatable and authentic, but, still, I hope they'll have broken some patterns by the time the girls return.
I'm thrilled, nearly a decade on, to have the chance to drop in on Stars Hollow. So is my mother, who will watch with me over Thanksgiving. But fans have grown up since the show last aired. Society has changed. Television has become more progressive. I hope that Gilmore Girls and the Gilmore girls are still everything they used to be, but also everything, in 2016, that they need to be.
Gilmore Girls: A Year in the Life premieres on Netflix on November 25.