Democrats React to Gilroy Shooting: 'How Are We Letting This Happen to Our Children in America?'
Key figures in the Democratic Party have reacted to a shooting incident at a food festival in California, which has reignited the perennial debate about gun control in the U.S.
A six-year-old boy was among four people who was killed in Sunday's shooting at the Gilroy Garlic Festival, near San Jose, in a rampage that left at least 15 people injured.
Police shot the gunman, who they say probably entered the festival through a fence and is likely to have had an accomplice.
On social media, the attack prompted hashtags of "Gun Control Now," as people called for stronger laws.
Gun control has also been a key issue for Democrats and presidential candidates from the party have already laid out their stalls on how to tackle the issue.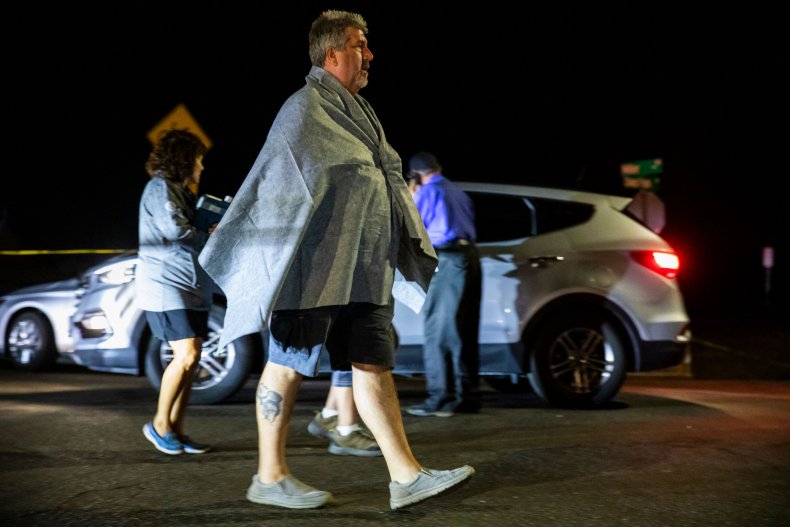 Among them is former vice-president and Democratic presidential candidate, Joe Biden, who tweeted that "this violence is not normal."
"How many more families will have to lose a loved one before we fix our broken gun laws? We must take action, starting with real reform. Our thoughts are with everyone in Gilroy this evening. Enough is enough."
Beto O'Rourke also weighed in, tweeting that, "we can accept this as our fate or we can change it. Following the lead of the students marching for their lives, and for all of ours, I know we can end this crisis."
Within California itself, representative from the state's 17th congressional district, Ro Khanna, expressed horror that a child was among the victims.
He wrote: "Any parent will feel numb and sick reading this: 6-year-old boy killed in Gilroy Garlic Festival shooting. How are we letting this happen to our children in America?"
The New Jersey senator Cory Booker has unveiled this week a wide-ranging gun control proposal this week and showcased his call for federal licensing of firearms.
He tweeted that the "gun violence epidemic in this country is out of control." One Twitter user responded that it was the "43rd mass shooting this month," pointing out that "New Zealand had one mass shooting and took action."
Illinois Representative Bill Foster described the attack as "horrifying" and said that there was a "gun violence epidemic in this country and failure to address it is costing innocent lives."
California Congressman Eric Swalwell was much more direct, baldly stating: "We need gun reform and we need it now. #EnoughIsEnough"
California Senator Kamala Harris, who has said that if her bid for president is successful, she would be prepared to use executive action if Congress does not act on gun reform, tweeted: "Grateful to first responders who are on the scene in Gilroy and keeping those injured by such senseless violence in my thoughts."
However, pro-gun lobbyists will be able to point to the fact that California already has tighter gun laws than the rest of the U.S.
This year, there have been new restrictions introduced, including additional background checks to buy ammunition and the banning of firearm purchases for people under the age of 21.