Gina Carano, the Most Believable Female Action Star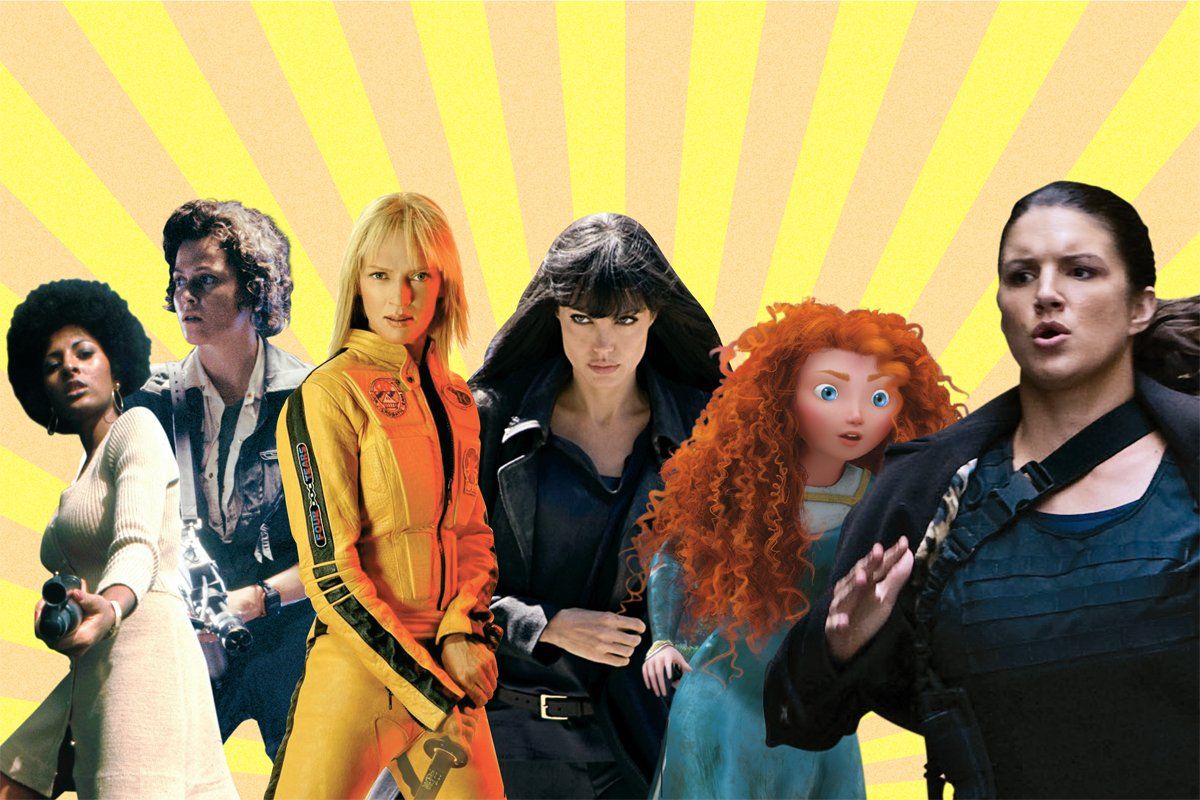 Ewan McGregor is shaking in his boots. "You shouldn't think of her as being a woman…that would be a mistake," he warns in Steven Soderbergh's new spy thriller, Haywire. The object of his anger is vengeful Mallory Kane, played by Gina Carano. A man fearing a woman? It wasn't always this way.
When James Cagney smashed a grapefruit into the face of his sulking girlfriend, played by Mae Clarke, in the 1931 gangster saga The Public Enemy, audiences didn't think twice about his woman-mauling ways.
Fast-forward to the early 1970s, when the rise of second-wave feminism spurned a backlash against "dominant cinema" portraying women as objects of male sexual desire or physical aggression.
According to filmmaker and rabid cineaste Quentin Tarantino, the female action hero was born with Pam Grier, who embodied seductive, revenge-seeking badasses in '70s blaxploitation films Coffy and Foxy Brown. James Cameron took it one step further with androgynous-looking heroine Ellen Ripley in Aliens, and the trend continues, from Uma Thurman's vengeful samurai in Kill Bill up to a new warrior princess in Pixar's Brave, out in June.
But now the evolution of the female action hero is taking a giant leap forward. "Those women"—the Sigourney Weavers and Angelina Jolies—"are very physical and agile actors, but they're not athletes," says Soderbergh. "We wanted this to be different." Instead of casting someone who needed to learn how to fight, he turned to Carano, a Muay Thai expert and professional mixed martial artist—and may have discovered the most believable female fighter in ages.
Carano's resume gives her an unparalleled physicality, whether she's delivering an overhand right punch or wrapping her legs around the throat of a double agent (Michael Fassbender).
"I encouraged Michael to punch me harder," says Carano. "[Actors] are probably used to a different type of female, whereas I'm not used to being so delicate. I enjoy having contact…I'm a sturdy girl." Apparently so. Says McGregor: "I punched Gina in the head by accident, and she looked me straight in the eye and asked me if I was OK. I really hurt my hand on her head! And I don't think she felt a thing."
Soderbergh anticipates some resistance. "One obstacle is because [female protagonists] are living in a man's world," he says. "We'll see if the hesitance by some males to embrace a female action hero is because of the veracity of what they're watching."