Gina Haspel Is Like Nazi Commandant's Wife, Says Prisoner in Iconic Abu Ghraib Image
Head covered with a black hood, fingers attached to electrical wires, it was this photo of Abu Ghraib prisoner Ali Shallal al-Qaysi that came to represent a scandal that dominated headlines around the world in 2004. The "Hooded Man" was one of many images revealing the torture U.S. troops inflicted on detained Iraqi citizens at the infamous Abu Ghraib prison in Iraq.
Now, with the nomination of CIA Deputy Director Gina Haspel, who was involved the use of torture in prisons like Abu Ghraib, to become director of the CIA, al-Qaysi has been forced to relive his experience at the prison, where he was tortured after being arrested and detained over his opposition to the U.S. invasion of Iraq.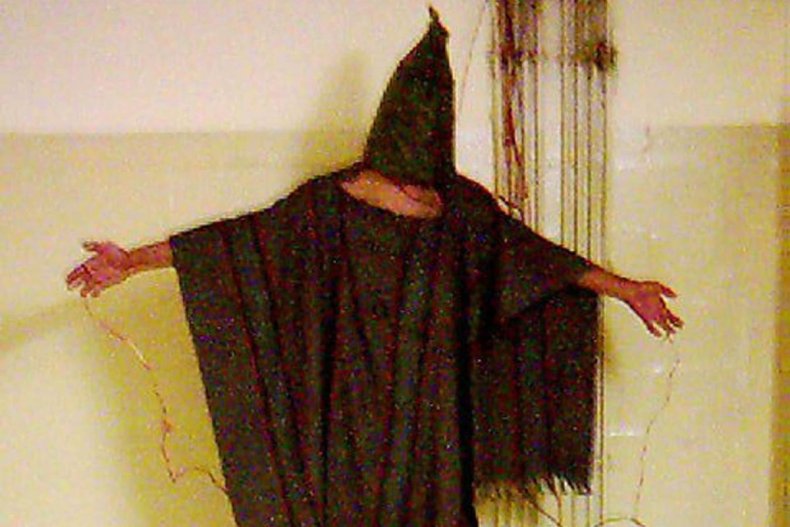 Calling Haspel's nomination a disgrace in an interview with the Spanish El Periódico newspaper, al-Qaysi said President Donald Trump's choice of Haspel shows the U.S. leader is willing to support torture and humiliation.
The detention survivor compared Haspel to Ilse Koch, the wife of the Buchenwald Nazi concentration camp commander Karl Otto-Koch, who was accused of making objects out of the skin of her victims.
Known as the "Witch of Buchenwald," Koch was one of the first prominent Nazis to be tried by the U.S. military after she was accused of taking "souvenirs" from the skin of murdered inmates with tattoos. Al-Qaysi said he believes Haspel, like Koch, should be put on trial.
Asked whether he had hope that Haspel might one day face criminal charges for her involvement in the torture of prisoners, al-Qaysi said yes. He added that his hope for this makes him feel stronger.
Al-Qaysi recounted the horrors of the torment he survived the day the photo was taken. He said soldiers left him hanging so his feet barely touched the floor, urinated on him, burned his skin with chemicals and electrocuted him.
"It felt like my eyes were going to explode," he said in a translation of the interview.
The soldiers removed al-Qaysi's hood only to taunt him with bottles of water that they would not allow him to drink from, before putting the hood back over his head, allowing him to see only the flashes of the camera they used to take photos of his suffering. Al-Qaysi said he and other prisoners were also waterboarded, left hanging for days without any food or water and were repeatedly sexually assaulted and harassed by soldiers.
"One never comes back from there," al-Qaysi said, adding that he can no longer take baths because they remind him of how he was drowned at Abu Ghraib.
While al-Qaysi, now 56, survived the torture, many others did not, and images of troops grinning over the dead bodies of prisoners sent shockwaves around the world when they first emerged nearly 15 years ago.
While much of Haspel's involvement with the CIA's rendition, detention and interrogation program remains classified, in 2002 she was reportedly in charge of a CIA "black site" based in Thailand, where detainees were sent to be interrogated.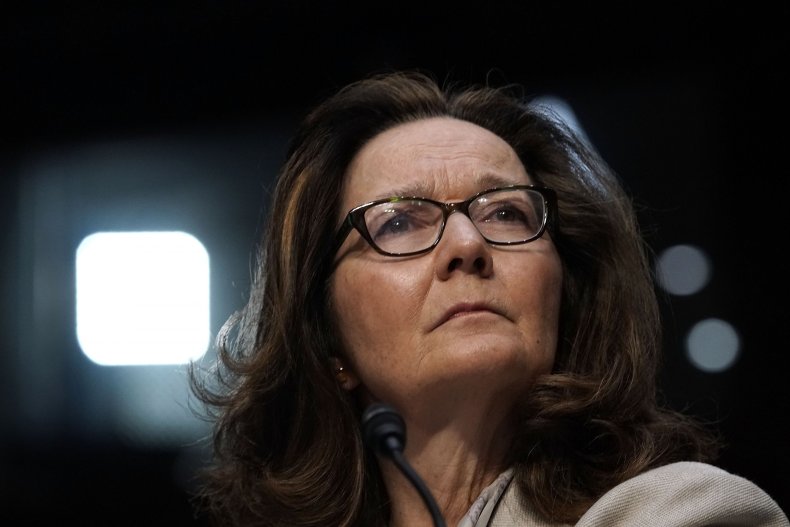 A 2010 report also detailed her role in giving instructions to have videotapes of interrogations in 2005 destroyed.
Civil rights groups, including the American Civil Liberties Union, have condemned Haspel's nomination, with ACLU Washington Deputy Director Christopher Andrews saying: "Gina Haspel was a central figure in one of the most illegal and shameful chapters in modern American history."
"She was up to her eyeballs in torture: both in running a secret torture prison in Thailand and carrying out an order to cover up torture crimes by destroying videotapes," Andrews said.
During her Senate confirmation hearing on Wednesday, Haspel, a 30-year veteran of the CIA and the first woman nominated to lead it, said she would not carry out orders from the president that found morally objectionable.
"My moral compass is strong," she said. "I would not allow the CIA to undertake activity that is immoral, even if it is technically legal." Haspel added that she "would not restart, under any circumstances, an interrogation program at the CIA."
During his presidential election campaign in 2016, Trump said "torture works" and said he believed the U.S. should "go much stronger than waterboarding."
Al-Qaysi has been left permanently scarred by the torture he endured at Abu Ghraib and has had to undergo at least six surgeries due to severe injuries at the hands of U.S. soldiers, according to the Geneva International Center for Justice.
The former prisoner had to have two fingers on his left hand partially amputated and now requires crutches to walk, according to El Periodico.
Born in Baghdad, al-Qaysi said he has received threats from groups like Al-Qaeda since his experience at Abu Ghraib gained international protection. He now lives in Berlin, which he said was thanks to the help of Amnesty International.