President Donald Trump's pick to lead the CIA will explain more about the role she played in so-called torture programs, which has drawn attention from lawmakers on both sides of the aisle.
Gina Haspel, who has been chosen to succeed CIA Director Mike Pompeo if he is confirmed to become secretary of state, has come under scrutiny for her alleged involvement in controversial interrogation methods following the September 11, 2001 attacks.
On Wednesday, Director of National Intelligence Dan Coats told reporters that he has studied Haspel's involvement in the interrogation program and that not everything said about her role has been accurate, the Associated Press reported. He said that efforts will be made to describe her role.
Haspel is awaiting her confirmation hearing. She joined the CIA in 1985 and last year became deputy director under Pompeo, the first woman to serve that role in the history of the agency. If confirmed as director, she would be the first woman in that role, too.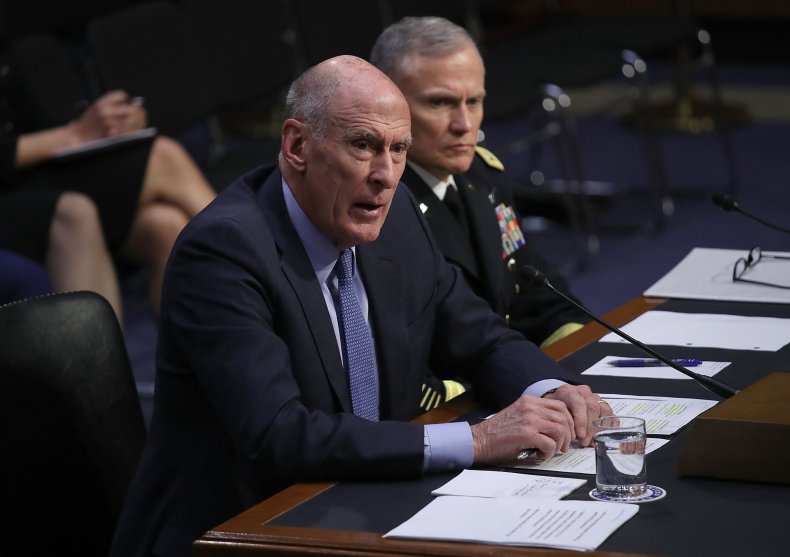 But human rights groups and lawmakers have expressed concern about her alleged involvement in torture programs, including at a CIA "black site" in Thailand. "Deputy Director Haspel has an impressive record as a CIA officer and is widely respected within the agency, but it has also been publicly reported that she was directly involved in the decision to use enhanced interrogation techniques under the [George W.] Bush administration and in the subsequent destruction of taped evidence of these interrogations," Representative Adam Schiff, the Democratic ranking member of the House Intelligence Committee, said in a March 13 statement.
Senator Dianne Feinstein, the top Democrat on the Senate Judiciary Committee, said in a statement that same day, "It's no secret I've had concerns in the past with her connection to the CIA torture program and have spent time with her discussing this. To the best of my knowledge she has been a good deputy director and I look forward to the opportunity to speak with her again."
The group Human Rights Watch has said Congress should not confirm her, and 29 organizations have sent a joint letter to Congress opposing the nomination.
One Republican lawmaker who has expressed concern about the nomination is Senator Rand Paul. "Some details may be disputed, but it remains true that Haspel ran a secret center in Thailand where prisoners were tortured," he wrote in a March 18 op-ed for Politico. "There is no question that during her career, Haspel participated in and helped develop the program that our own government has labeled torture."
Asked about Haspel's past involvement in the interrogation program, White House Principal Deputy Press Secretary Raj Shah told reporters last month, "Her background will be evaluated like all people's backgrounds are during the confirmation process. But we are very proud of this pick and we believe that she will be confirmed and make a great director of Central Intelligence."
A spokesperson for the CIA was not immediately available to expand on Coats's comments. A spokesperson for the Director of National Intelligence could not be reached.