Gina Haspel Senate Live Stream: How to Watch Trump's CIA Director Nominee Confirmation Hearing
Gina Haspel, President Donald Trump's choice to lead the CIA, is due to appear at a confirmation hearing Wednesday before the Senate Intelligence Committee to face questioning on her suitability for the role and the agency's interrogation of suspected violent extremists, which has blighted the organization since 2001.
Haspel is expected to be grilled on the CIA's use of post 9/11 interrogation tactics, including waterboarding—which critics say amounts to torture—as well as the destruction of 92 videos of interrogation sessions recorded at CIA prisons in Thailand.
The debate on Haspel's involvement in the interrogation of suspects after the September 11 attacks has been in the spotlight since Trump picked her to become the new CIA director in March.
Haspel, who is they acting CIA director, even offered to withdraw her nomination to permanently lead the agency in a bid to quell any potential distractions. White House press secretary Sarah Huckabee Sanders confirmed that Haspel wanted to ensure the "integrity of the CIA remains intact and isn't unnecessarily attacked" by offering to pull out from the process.
Sanders said that Haspel "is 100 percent committed" to continuing with the selection process and that the White House is "fully confident" she will sufficiently answer any questions about enhanced interrogation techniques used by the CIA.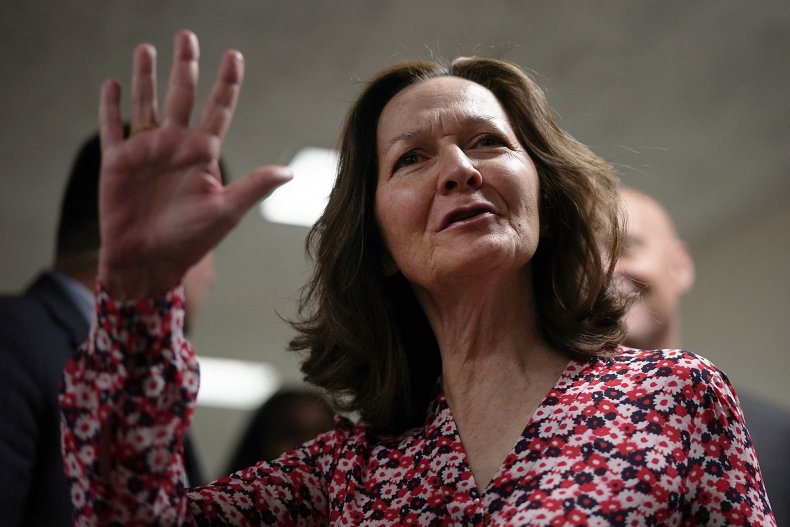 If his health permits and he is able to make an appearance, one of those expected to question her the hardest about the interrogation tactics is Senator John McCain.
The Arizona Republican, who has brain cancer, has already written to Haspel with a list of questions about the techniques, which he said "compromised our values, stained our national honor, and threatened our historical reputation," Reuters reports.
"At the time, what were your personal views of the legality, morality, and effectiveness of 'enhanced interrogation techniques'? What is your assessment today of the effectiveness of 'enhanced interrogation techniques' and their impact on the United States's moral standing in the world?" McCain asked. The 81-year-old senator spent more than five years as a prisoner of war in Vietnamm where he was tortured.
On Tuesday, the CIA released excerpts of Haspel's opening remarks in which she confirmed that the agency will not revert to using the controversial waterboarding technique on suspects.
"I understand that what many people around the country want to know about me are my views on CIA's former detention and interrogation program," Haspel said. "I have views on this issue, and I want to be clear. Having served in that tumultuous time, I can offer you my personal commitment, clearly and without reservation, that under my leadership CIA will not restart such a detention and interrogation program."
The White House defended Haspel in a statement released ahead of her appearance. It said that senators who oppose her leading the CIA are "putting their political interests ahead of our national security."
As well as praising her 33-year career at the CIA and the number of honors she has received during this time, the Trump administration said that Haspel had been "completely vindicated" over allegations she ordered the destruction of the interrogation tapes and that policymakers who "set up, approved, and were briefed on enhanced interrogation techniques" are the ones who were responsible for the program.
Wednesday's hearing begins at 9:30 a.m. EDT. It will be broadcast live on C-SPAN 3 and repeated at 9 p.m. EDT on C-SPAN 1.