Gingerbread House Day is today, December 12, so we've rounded up the best kits to help you build your very own candy homestead. As it's such a popular festive activity, there are tons of options to choose from, whether you're looking for something classic or a little alternative. Why not try an Oreo cookie version? Or if sweets aren't for you, (or you'd like your creation to last longer than a day), why not build one out of Lego?
For gingerbread house roof ideas, check out the Sheraton Gingerbread House Village for inspiration. The Seattle Gingerbread Houses 2019 festival is on now through January 1, but be sure to check out the designs online before you start decorating yours.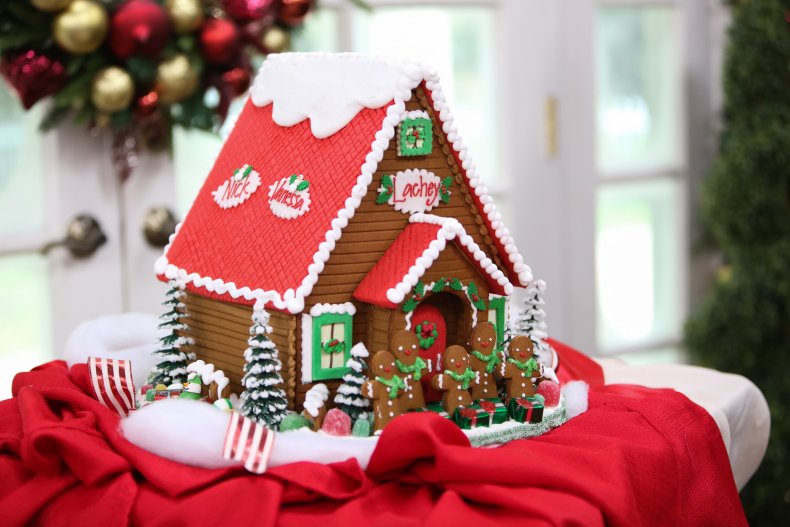 Are gingerbread houses edible?
Yes, as they are typically made from gingerbread, which is an edible cookie. The frosting and candies used to decorate the houses are usually edible too. However, some houses are made for decoration rather than to eat, like the LEGO house on this list.
LEGO Gingerbread House
One problem with building with gingerbread is that the final design often looks too good to eat. Plus, it can be difficult destroying something you've spent so long decorating, no matter how delicious it is. If you find that this is the case, maybe this LEGO gingerbread house 2019 is for you. It's suitable for those aged 12 and older and comes with 1,477 pieces. While it's currently unavailable to purchase online, check your local store to see if it's in stock.
Oreo Cookie Gingerbread House
This Oreo House isn't technically made from gingerbread, but chocolate fans may enjoy getting to eat Oreo cookies instead of gingerbread, while still getting to build a house. This Oreo gingerbread house kit is sold at Michael's, and while it is currently unavailable online, it may be in your local Michael's store as well as other retailers.
Prebuilt Gingerbread Houses
The best part of making the gingerbread treats (apart from eating them) is the decorating. If you want to skip the effort and hassle of constructing the building and want to dive straight into the creative side of things, there's no shame in using prebuilt gingerbread houses, like this one from Costco.
Gingerbread House Themes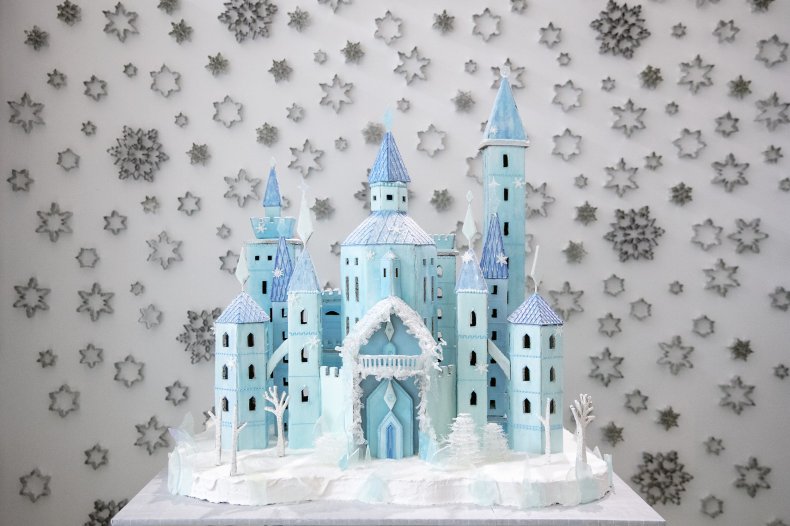 There are so many themes you could follow when decorating, so it can be difficult settling on just one. Take inspiration from this Gingerbread Ice Castle inspired by the castle from Disney's Frozen and learn how to make your own gingerbread house from scratch.
Mini Gingerbread House Kit
Instead of getting everyone to build and decorate one house together, why not give the whole group one each? This mini gingerbread house kit comes with the supplies to make and decorate four individual houses. You could even throw a gingerbread house decorating party or host a decorating contest...
Vegan Gingerbread House
Family members and friends with dietary requirements don't have to miss out on the fun, as this gingerbread house is vegan and free from gluten, dairy, eggs, soy, peanuts, tree nuts, coconut, oats and sesame. You can also upgrade to get vegan candies included.
Walgreens Gingerbread House
This gingerbread house from Walgreens is affordable, and its link and lock feature makes it easier to build. This is a great option if you're looking for something more traditional.
Newsweek has affiliate partnerships. If you make a purchase using our links, we may earn a share of the sale.