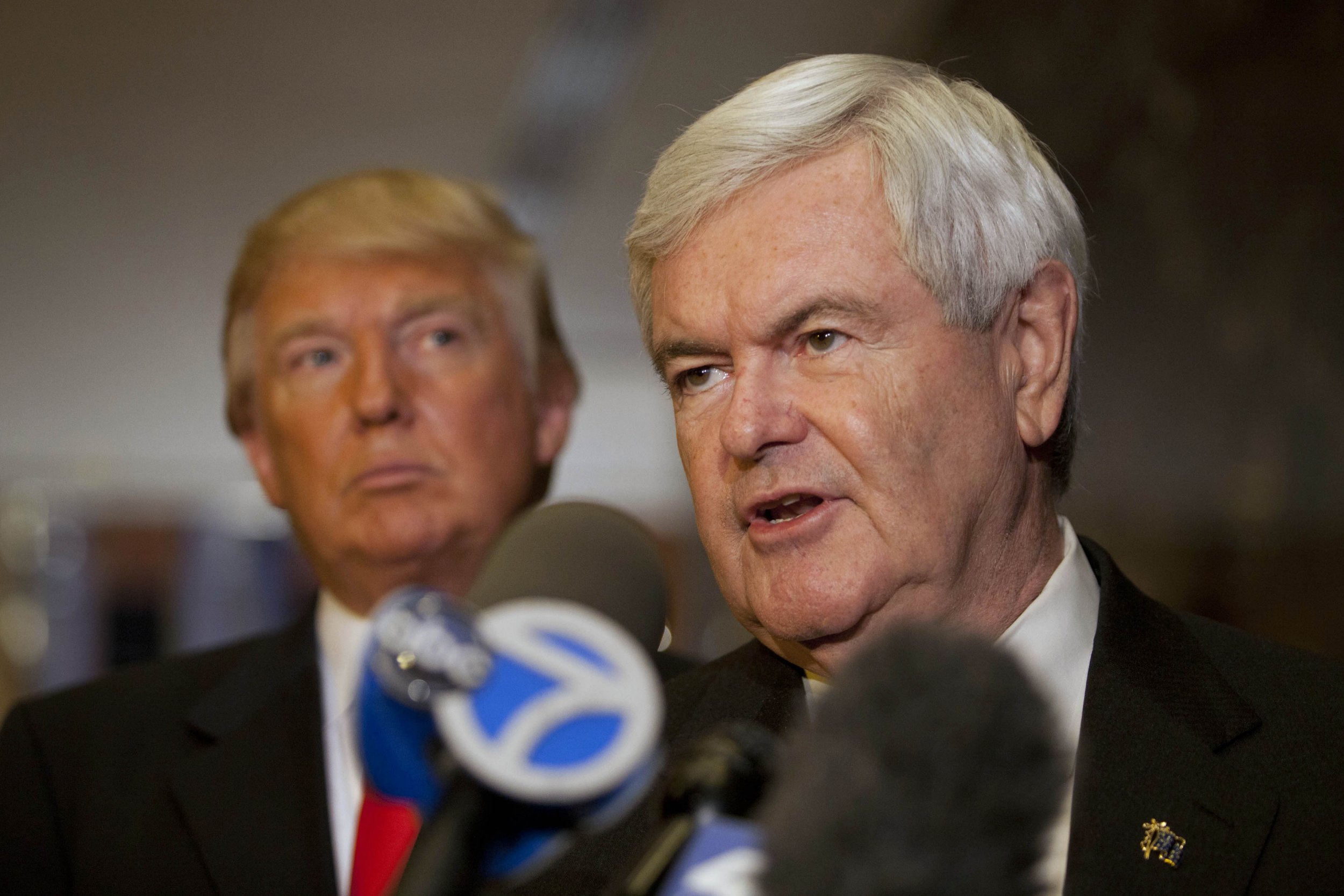 Donald Trump has done well with the government shutdown, according to his ally Newt Gingrich, who suggested the president believes he is winning.
Speaking with New York radio host John Catsimatidis, the former speaker of the house discussed Friday's government shutdown, which came after there was a failure to reach an agreement on the spending bill.
Blaming Senate Minority Leader Chuck Schumer, Gingrich said the shutdown was being referred to as a "Democrat shutdown" and told Catsimatidis: "This is not what the Democrats hoped for. And I think President Trump has played this pretty well."
Gingrich suggested Democrats were attempting to appeal to the Latino vote "almost on a tribal basis," stating the rights of dreamers had been prioritized over the rights of others and suggesting that Democrats were holding the U.S. military hostage.
He was alluding to the shutdown's impact on government appropriations, which will see U.S. soldiers receiving delayed payments.
The president held a last-minute meeting with Schumer to attempt to avoid the shutdown, Gingrich added, stating the president had done well in attempting to divert the situation.
However, Democrats have laid the blame for the shutdown at President Trump's door, suggesting that with the Republicans holding a majority in both the House and the Senate, the Democrats cannot simply be blamed for causing an obstruction without some of the responsibility falling on Trump's administration and the majority party.
But Gingrich argued that Schumer was being held responsible for the problem, stating of the minority leader "The attitude right now in the administration is that they won't give anything because they think he has made a huge mistake."
"When the term, the Schumer shutdown, begins to catch on, you don't have any sense of people who are inclined to back off," he added.