Memory-boosting Ginkgo Supplement Missing Key Ingredient, Federal Agency's Lab Test Proves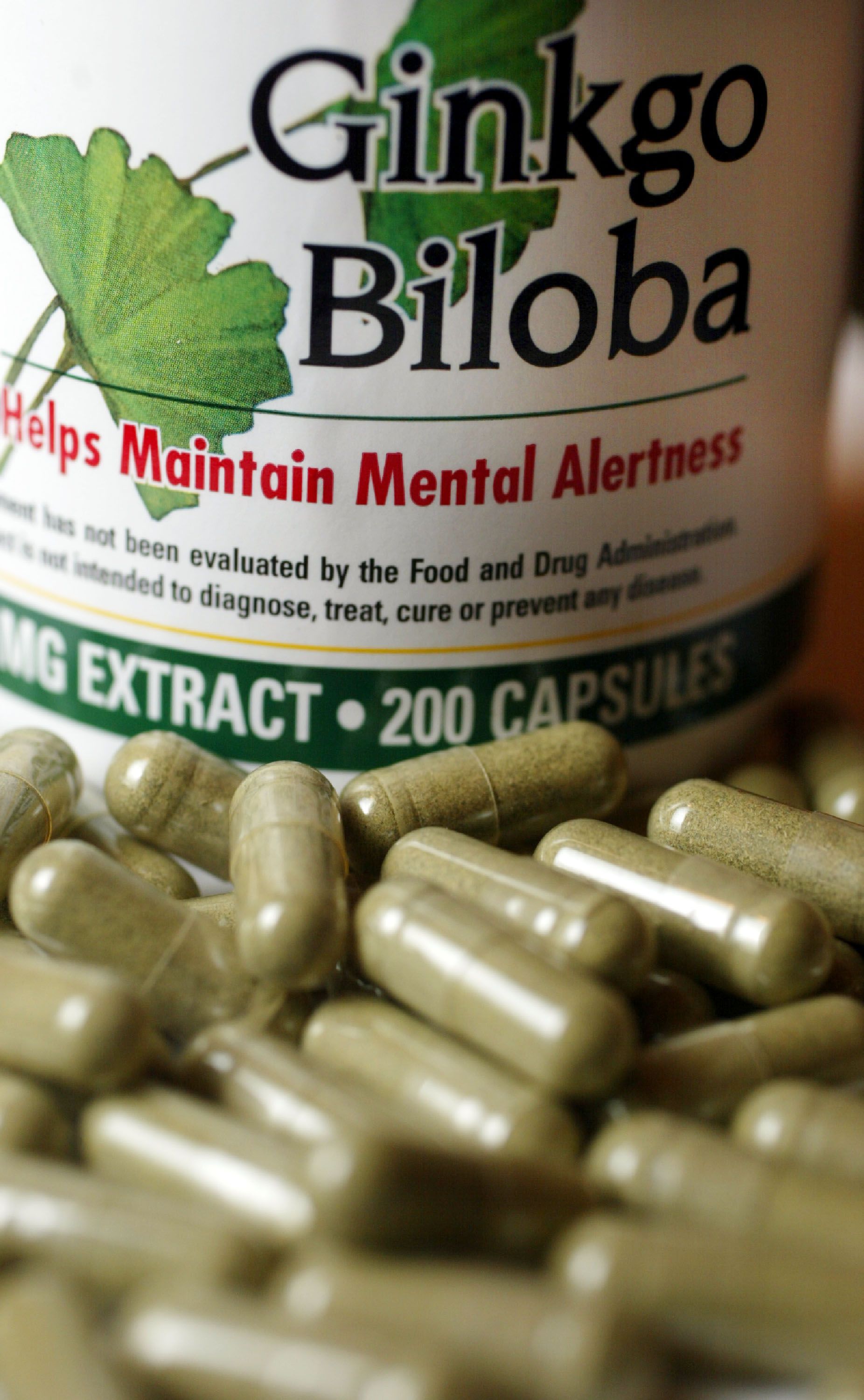 A memory pill that cornered the senior market with claims it can kickstart cognition abilities is more of a mystery pill.
That's the contention by the U.S. Government Accountability Office, which released results from a lab study that suggests dietary supplements marketed as Ginkgo biloba were missing the main ingredient.
Two of the three memory supplements tested by what the GAO (two for Ginkgo biloba and one for fish oil) went under the microscope of a "qualified and vetted laboratory" and were found to either be mislabeled or "did not contain their stated ingredients."
"The Ginkgo biloba single-ingredient product that GAO had tested was determined by laboratory scientists to contain no Ginkgo biloba and to be adulterated with one or more unknown substitute ingredients," the agency said in a statement Wednesday.
Most troublesome is the fact that the supplement pill sought out by many seniors stricken with Alzheimer's disease or memory loss was "adulterated with unknown substitute ingredients."
That means the Ginkgo biloba products people have been buying and popping is actually a mystery pill. The GAO confirmed its tests on "the three products from the top 10 most-advertised products identified" in a previous report.
The findings this time are proving problematic.
After the testing, it's been confirmed that a multi-ingredient product advertising itself as containing Ginkgo biloba "confirmed the presence of Ginkgo biloba, but significantly less than the expected amount."
The reason for the missing Ginkgo? Likely cost.
The study suggests, "Ginkgo biloba is an expensive ingredient and there is an economic incentive to use cheaper substitute ingredients, referred to as economic adulteration."
According to the GAO, Ginkgo biloba is the "third-most popular type of memory supplement, with $78 million in sales" in 2015. Fish oils, the GAO notes, reign supreme with sales of $250 million reported in 2015.
The good news is that the aggressively marketed fish oil pill tested by the GAO came back with results that it "contained the stated ingredients."
In an Oct. 18 submission of the test results, ranking members Sen. Claire McCaskill (D-MO) and Sen. Robert P. Casey, Jr. (D-PA), were informed the supplements have expanded from 4,000 products to 80,000 in 2016, according to the U.S. Department of Health and Human Services' (HHS) Food and Drug Administration (FDA).
The main customer base for memory loss supplements also happen to be seniors who are attempting to "prevent or treat age-related memory loss," including Alzheimer's disease, the report notes.
That makes seniors the most susceptible to purchasing these bogus brain pills -- 96 percent, the report found, was hawked on the internet.
As for next moves, the GAO has confirmed its troublesome findings may spawn a possible probe.
"We are sending our results to the Food and Drug Administration for review and possible investigation, in coordination with the Federal Trade Commission," the GAO said in the report.