A 14-year-old girl used a dating app to lure three males into carjacking traps in Washington, D.C., police have said.
The girl, who has not been named, colluded with others to draw the men to a location before waving a handgun at them, stealing their belongings and driving off in their vehicle, Metropolitan Police Department detectives said in a news release.
Ages of the alleged victims, or whether they knew they were meeting an underage girl, is not clear at this stage, WUSA reports.
Officers charged the girl with two counts of armed robbery with a gun and assault with a dangerous weapon after her arrest on Tuesday.
Two of the alleged robberies happened earlier this month, while the first took place in January last year, police said.
In the first, at about 11 p.m. on January 24, 2020, police said the teenager arranged a meeting with a man in the 4800 block of North Capitol Street.
On his arrival, one of the girl's alleged conspirators waved a handgun while another robbed the victim. The suspects then fled in the victim's car, officers said.
In a second incident at about 7:30 p.m. on February 2, 2021, a separate victim is said to have arranged to meet the girl in the 1300 block of Peabody Street NW.
"When the victim arrived, one of the suspects brandished a handgun and the additional suspects took the victim's property," according to a police news release. Again the suspects allegedly fled in the victim's car.
Five days later, the group hit another target with the gun before fleeing the 4800 block of Fort Totten Drive around 4:30 p.m.
A reward of up to $10,000 is being offered for any information that leads to an arrest or conviction over violent crimes.
Police are asking anyone with information to call (202) 727-9099 or text the tip line at 50411.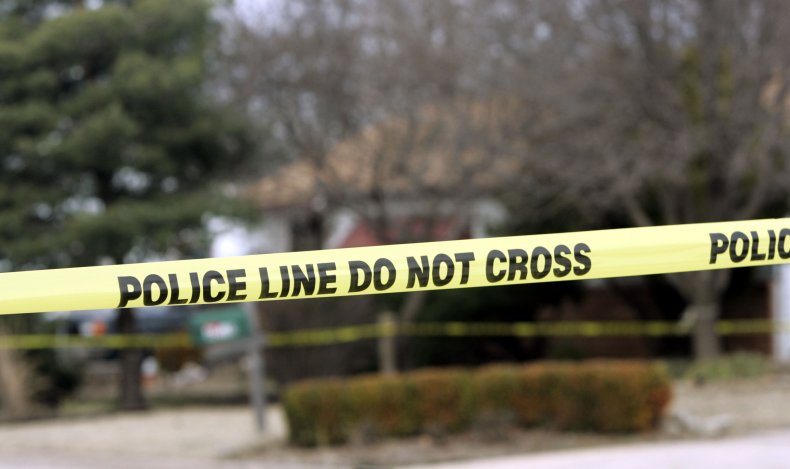 It comes amid multiple police warnings that robbers are operating on dating apps.
In one high-profile case in 2017, a teenager was sentenced to 20 years in prison for using one such app to set up a robbery that led to a teenager being shot.
Prosecutors say Ky'Andrea Cook, aged 18 at the time, and her accomplices used the "Meet Me" app to bring victims to an area where they were then carjacked.
Immanuel Pursel was shot by Cook's boyfriend Kendrick Bass as he attempted to steal the victim's car in South Daytona. Pursel survived but was seriously injured.
A viral video from that sentencing showed Cook pleading to hug her mother before guards took her into immediate custody.
Cook's sentence was later reduced to 11 years in 2018, the Daytona Beach News-Journal reported at the time.