Girl, 17, Says She Was Raped Aboard Cruise Ship, Suspect Released Because Judge Had no Jurisdiction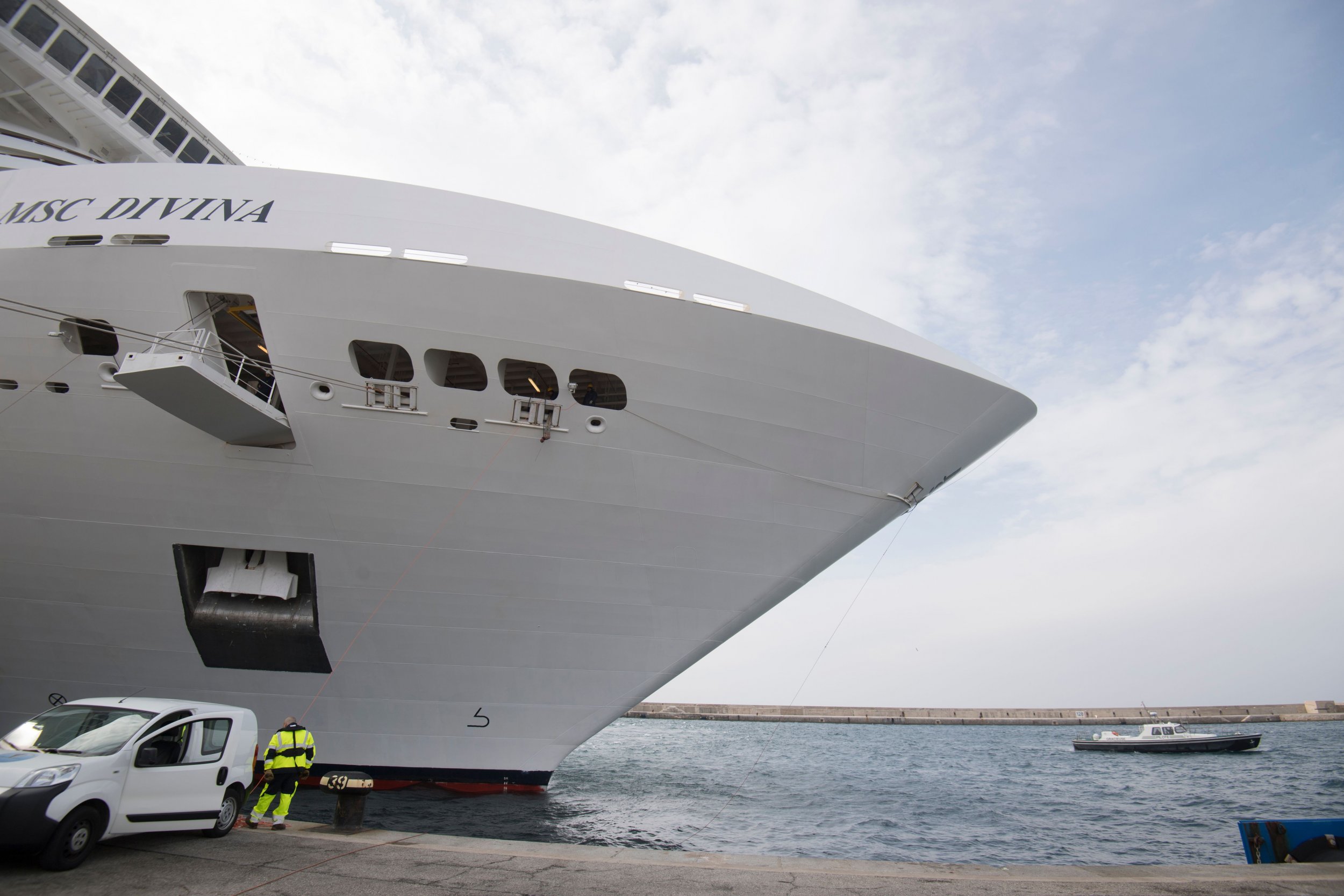 A judge in Spain has freed a man accused of raping a teenage girl on a cruise ship because the vessel was in international waters at the time of the alleged attack and so he had no power to pursue the case under local law.
An 18-year-old Italian man was arrested on Thursday after the cruise ship, MSC Divina, had berthed in Valencia on the eastern Spanish coast.
The 17-year-old British girl, who had been traveling with her parents, told police that the attacker had forced her into a cabin early Thursday morning while the vessel was sailing from Palma, Majorca.
She was examined at Valencia's La Fe Hospital and DNA tests were conducted in the cabin where the sex attack allegedly occurred. On Thursday afternoon, the girl continued with the cruise with her parents, while the suspect did not board.
But a judge decided in a duty court in Valencia that he did not have the power to investigate the alleged crime because it was committed in international waters, and because the vessel was registered in Panama, and so was on Panamanian territory, Spanish newspaper Levante EMV reported.
The judge would only have jurisdiction if the suspect had lived in Spain and he said it was up to British, Italian and Panamanian authorities to look into the allegation, local media reported.
Since 2009, under Spanish law reform, crimes which took place in other countries could only be heard in their courts if they involved Spanish victims or suspects, The Telegraph reported.
The vessel, operated by MSC Cruises is on a 27-day cruise across Europe. Newsweek has contacted the company for comment.
A spokesman for MSC Cruises said, according to The Telegraph: "As there is an ongoing investigation, we are unable to provide any additional comment on this matter.
"Additionally, this is a matter that relates to guests who were traveling on board one of our ships. Within this context, our company is fully cooperating with the authorities overseeing this investigation, but is not itself in any way subject to it."
A source told the Mail Online that the ship's captain "had done everything that was appropriate," which included alerting port authorities in Valencia and allowing police to board the vessel so they could search the cabin.
In a statement provided to media, a spokeswoman for the Foreign and Commonwealth Office said: "Our consular staff are providing support and assistance to a British woman and her family following an incident on board a cruise ship."