A mistake on the website of Australia's medicines regulator wrongly indicating that a six-year-old girl had experienced "heavy menstrual bleeding" and other health issues following administration of the Pfizer-BioNTech COVID-19 vaccine was the result of a "data entry error," officials said.
The country's Therapeutic Goods Administration (TGA) has since corrected the typo, the Australian Broadcasting Company (ABC) reported.
The agency also told ABC that there had been a "small number" of separate cases in Australia in which children have been given a COVID-19 vaccine in error, despite the fact that no shot has been approved for use in individuals aged 12 and under in the country.
No serious adverse events were reported in any of the children below this age that mistakenly received a vaccine, the TGA said.
The TGA regularly publishes reports of adverse events from Australian citizens and health professionals relating to medicines and vaccines that are used in the country.
These reports are available on a publicly accessible online database.
In one of these reports from late October, information on the database suggested that a six-year-old female had experienced several health issues, including heavy menstrual bleeding, back and chest pain, headaches, and insomnia after receiving the Pfizer-BioNTech COVID-19 vaccine.
Screenshots of the data entry subsequently began circulating online among parents who were unsure about allowing their children to be vaccinated.
Some members of the public notified the ABC of the issue and the news outlet then contacted the TGA to clarify the situation.
"The report relating to a child of six contains a data entry error that has now been corrected," the TGA said. "The report relates to an adverse event in an adult."
The entry has now been corrected showing the age of the patient in question as 41.
The link between COVID-19 vaccines and menstruation in women is currently unclear. No women in the clinical trials of the vaccines reported changes to their menstrual cycle after receiving the shot.
But some people have since reported changes in their menstruation after receiving a COVID-19 vaccine, including changes in duration, flow, and other symptoms, such as pain, according to the U.S. National Institutes of Health (NIH).
As a result, researchers, including some affiliated with the NIH, are currently investigating whether there is a connection between COVID-19 vaccination and changes in menstruation.
Proving a causal link between such changes and the vaccine may be difficult because many factors can influence menstrual cycles—including stress, changes in weight and exercise. In addition, some studies have shown that certain women who contracted COVID-19 also experienced changes with their menstruation.
There is currently no evidence that COVID-19 vaccines affect the fertility of either men or women.
The TGA's online database also contains entries showing cases where under-12s have been given the vaccine in Australia.
When pressed on these cases by ABC, the TGA said: "Vaccine errors can be attributed to a range of causes, including misinterpretation of vaccine age cut-offs, miscommunication between parents and vaccine providers, and incorrect reporting of children's ages by parents."
"None of the reports of administration of a COVID-19 vaccine to a child under 12 has included any serious adverse events. Review of these cases has not identified any systematic causes for these errors requiring action from the TGA."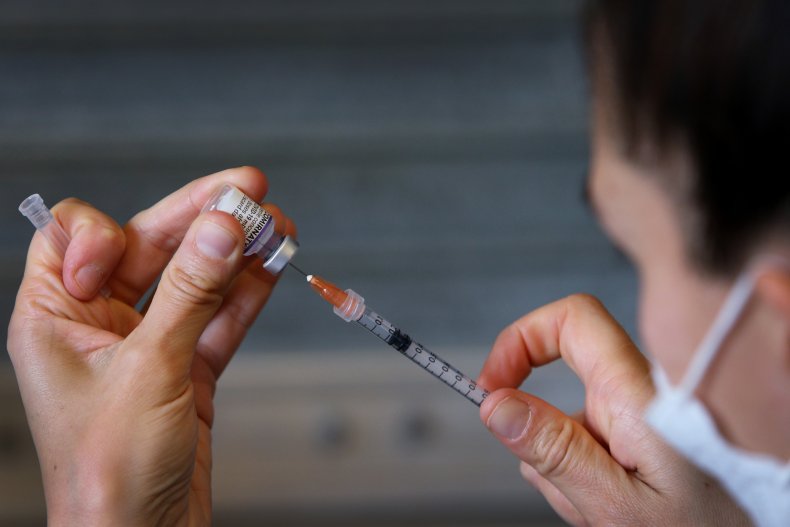 Uncommon Knowledge
Newsweek is committed to challenging conventional wisdom and finding connections in the search for common ground.
Newsweek is committed to challenging conventional wisdom and finding connections in the search for common ground.
About the writer
Aristos is a Newsweek science reporter with the London, U.K., bureau. He reports on science and health topics, including; animal, mental health, and psychology-related stories. Aristos joined Newsweek in 2018 from IBTimes UK and had previously worked at The World Weekly. He is a graduate of the University of Nottingham and City University, London. Languages: English. You can get in touch with Aristos by emailing a.georgiou@newsweek.com.