School Made Six-year-old Girl Do 'Cafeteria Walk Of Shame,' Return Lunch, Because She Didn't Have Enough Money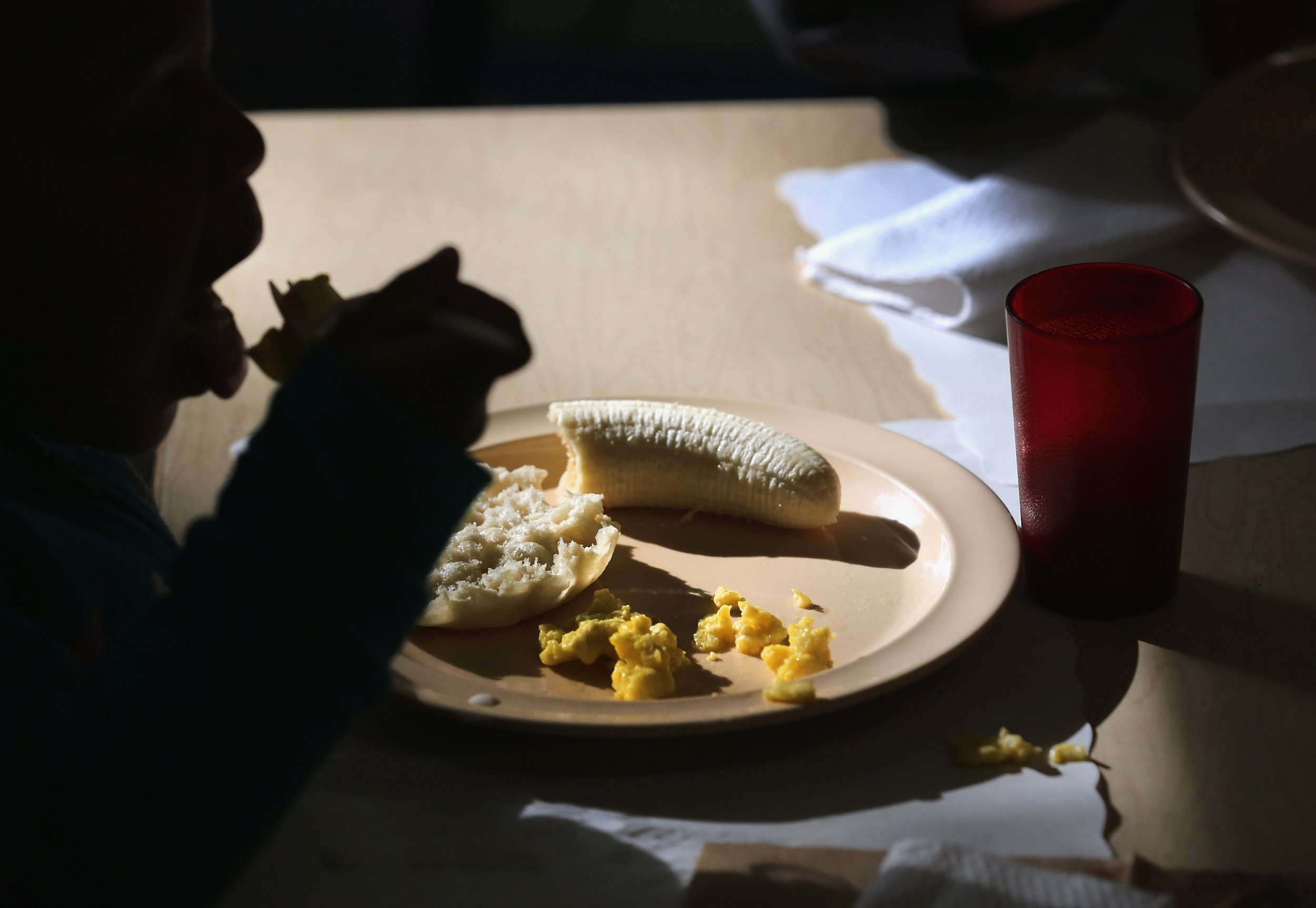 A six-year-old girl was told to return a tray of food at her school cafeteria because there was not enough money in her account.
Dwight Howard said his granddaughter Anya Howard was "lunch shamed" and urged Southwest Elementary School in Greenwood, Indiana, to review its cafeteria policies.
Last Friday, Anya had a tray of hot foot but was forced to return it because she did not have the $2.25 in her account needed to pay for it.
She then went to the back of the line to wait for an alternative lunch of a peanut butter and jelly sandwich. She said that she was "sad" because she was laughed at. Her grandfather described the "cafeteria walk of shame" as humiliating, WFLA reported.
"When she was talking to me about it, she was more than 'sad.' I mean, that's embarrassing for a little 6-year-old."
Her cafeteria credit was only 10 cents but he said that the family had not been told that funds on it were so low.
"They waited until there was a dime left, denied her the opportunity to eat the lunch.. .and then she had to go to the end of the line to wait for a PB&J," Dwight told News 8.
Greenwood Community Schools superintendent Kent DeKoninck said parents were sent payment reminders when lunch accounts had less than $5 remaining, and that most days many students would be served the alternate lunch of a sandwich if they did not have enough money.
"Any time this happens, our staff looks to handle all of these as discreetly as possible... We do allow elementary students to charge two hot meals before receiving the alternate meal," he added.
However, the family denies they received a warning that the account was low until after the young girl was refused her lunch.
The school has not responded to requests for comment, the news network reported.
The provision of school lunches to students is a controversial issue. The School Nutrition Association said that at the end of the 2016-17 school year, more than 75 percent of U.S. school districts had unpaid student meal debt.
Some states, including New Mexico, California, Oregon and Iowa, prohibit schools from singling out students and "shaming" them for any unpaid charges, CNN reported.
In March, school cafeteria worker Bonnie Kimball was fired by Fresh Picks, a vendor that supplies food to the Mascoma Valley regional high school in Canaan, New Hampshire, after she gave a student lunch who could not pay for it.
Bettina Elias Siegel, author of the book, Kid Food: The Challenge of Feeding Children in a Highly Processed World, said that children find it hard to cope with the embarrassment of lunch debt.
"Children are so aware of differences between kids—whether it's socioeconomic, popularity, or whatever—that when you engage in any practice expressly meant to set them apart, kids feel that keenly."