Girl, 9, Found Dead in Duffel Bag on Hiking Trail Identified, Two 'Persons of Interest' Detained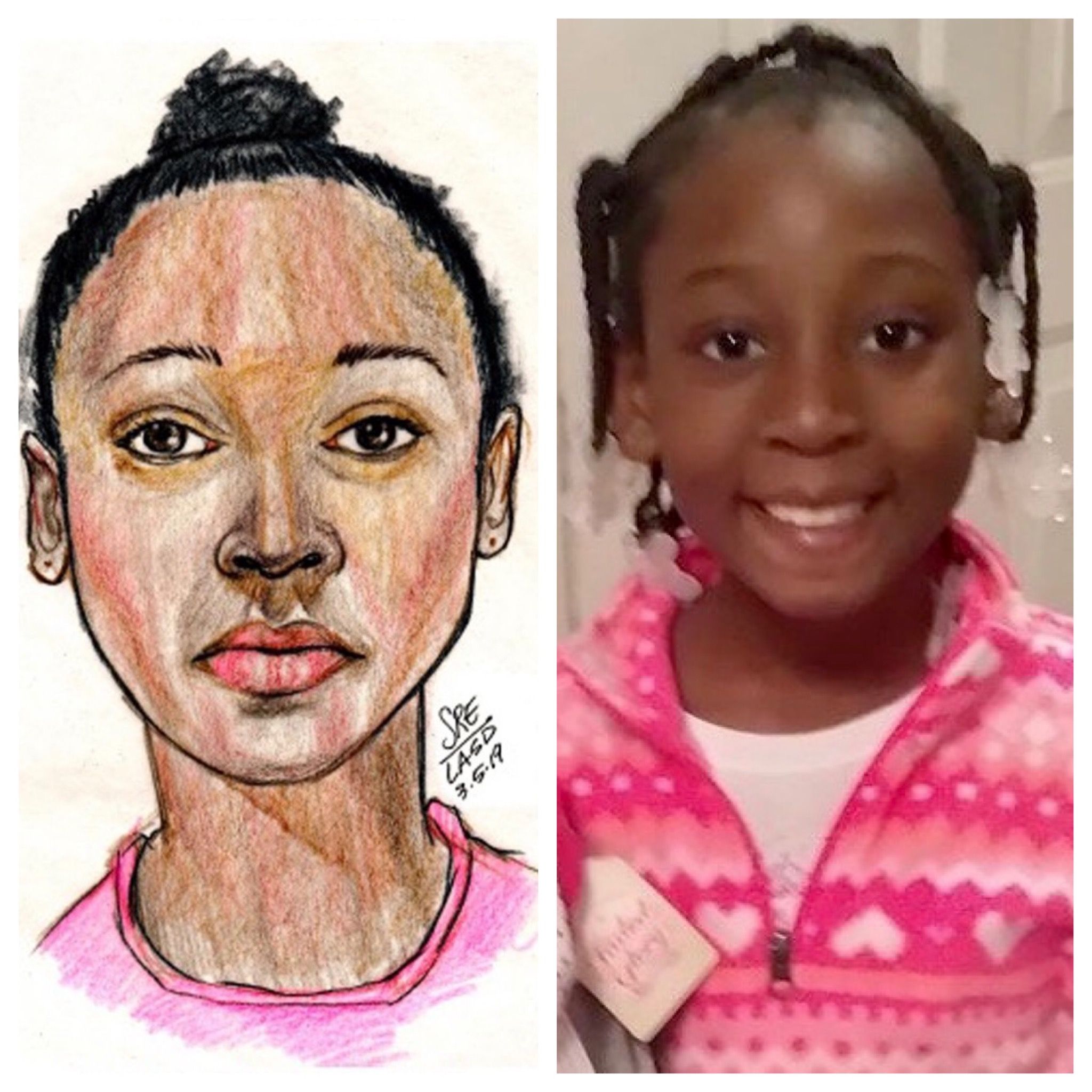 The body of a girl found in a duffel bag on a Los Angeles hiking trail on March 5 was identified on Sunday as 9-year-old Trinity Love Jones. Authorities said that two "persons of interest" were detained.
The Los Angeles County Sheriff's Department confirmed that the body was positively identified as Trinity Love Jones in a statement released on Sunday evening. Authorities said that the Los Angeles County Coroner's Office had determined the death was a homicide, but withheld the cause of death.
Two people were detained as persons of interest in the case, the sheriff's department said. More information about the case is expected to emerge in the coming days.
"As additional facts are established and verified, investigators anticipate that additional information will be available for release during a press conference later in the week," Deputy Tracey Koerner of the Sheriff's Information Bureau said in a statement.
The 9-year-old girl was found by county maintenance workers partially inside a duffel bag near a hiking trail in Hacienda Heights. Authorities said that there were no obvious signs of trauma when the body was discovered.
A candlelight vigil was held at the site where the body was found on Sunday night. Members of Jones's family brought candles, flowers, balloons, stuffed animals and photos after learning she had been identified, KTLA reported.
"Words can't explain what I'm feeling right now," Antonio Jones, the girl's father, told KTLA. "I just want answers. I just want justice." He told the station that he learned of his youngest daughter's death through a phone call.
"She was just the best," he said. "Full of character, full of life, full of joy."
Detectives are still actively investigating the case. Anyone with information about Jones's death is urged to call the Los Angeles County Sheriff's Department's Homicide Bureau at 323-890-5500. Anonymous tips can also be submitted to L.A. Regional Crime Stoppers at 800-222-8477 or online here.