Girl, 6, With Brain Cancer Taking Part in COVID Vaccine Trial
One of the 60 children in the San Diego area participating in Moderna's coronavirus vaccine clinical trial has been diagnosed with an extremely rare form of cancer.
Layla Maloney was diagnosed with rare brain cancer just "minutes" after being accepted to participate in the COVID-19 drug trial.
Fox 5 San Diego reported the Maloney family had already signed their daughter up to Moderna's study of its vaccine's effect on young children prior to the prognosis.
Her father Shawn Maloney said: "This shouldn't have happened in terms of getting her into the trial. It just shouldn't have, there's so many reasons why she shouldn't have been in there, but she is and that's pretty amazing."
Local media reported that if Moderna called "minutes" after the child was diagnosed with cancer, Layla would have been disqualified from participating.
Shawn Maloney said: "She was screaming, like 'Daddy, save me. Help me. Do something.'
"They did a CT [Computed Tomography] scan and it revealed a massive brain tumor, about the size of a golf ball, in her head."
"We can beat cancer, but if she has to go through radiation and then eventually chemo, where she'll basically have no immune system, she could get COVID and die."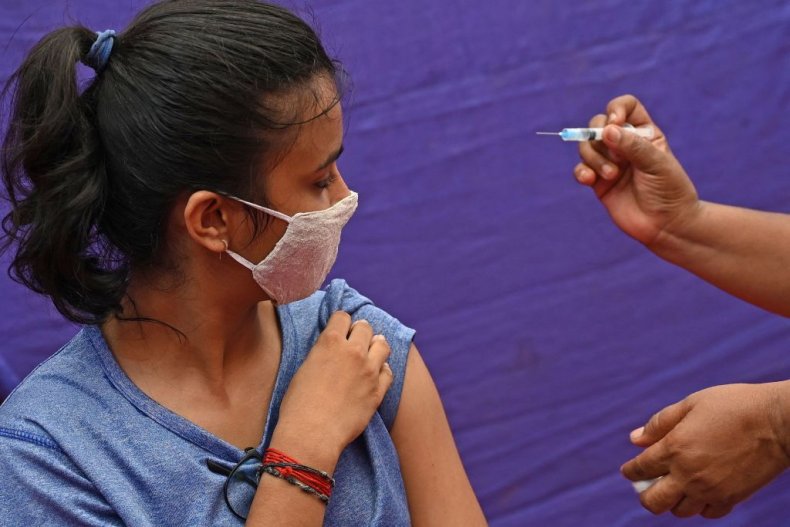 Initial indications reportedly suggest the girl received the vaccine instead of a placebo, after showing side effects associated with a second dose.
Layla said: "Last time I tensed my arm up and they had to like wrangle me. I felt fine then my dad walked out and said, 'Are you OK?' and I said I'm really tired and also cranky."
The Maloney family has started an already highly successful fundraising campaign, which has amassed nearly $70,000 out of a stated goal of $100,000, which it intends to donate to St. Jude Children's Research Hospital and to causes supporting animals that Layla, who wants to become a veterinarian, gets to choose.
One of the organizers of the fundraiser Janet Gonzales wrote: "I am raising money for my precious 6-year old granddaughter, Layla, who is battling an extremely rare and aggressive brain cancer, a high grade (WHO III) anaplastic supratentorial ependymoma.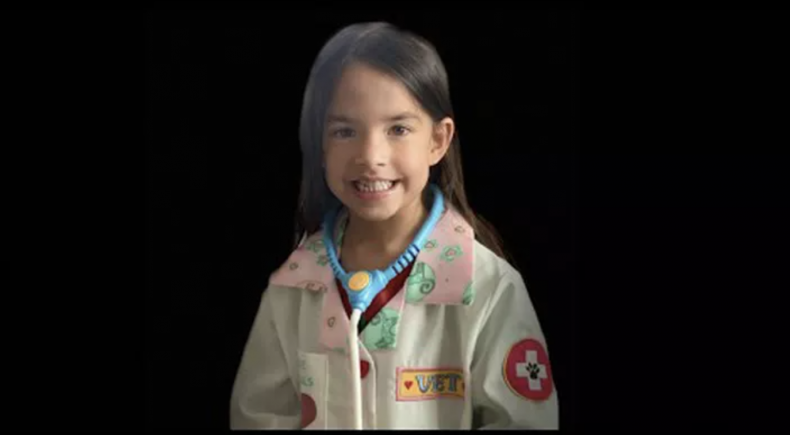 "Less than 200 children per year get this type of brain cancer and to make matters worse, she has a rare strain. Layla had emergency, life-saving surgery on August 2, 2021 by Dr. Levy, to remove a massive tumor.
"Layla was rushed to Rady's ER the day prior with unbearable headaches and vomiting. 'Save me, do something, help me', she kept screaming over and over to her helpless father. Layla has since had a second, brutal brain surgery on September 8th, as the tumor came roaring back in record time."
Moderna has announced studies have so far shown children aged between 6 and 11 years old have strong immune responses to the company's kid-size COVID-19 vaccination.