Oregon Mom Says Daughter's Face, Mouth Scalded After McDonald's Employee Put Hot Water in Her Bottle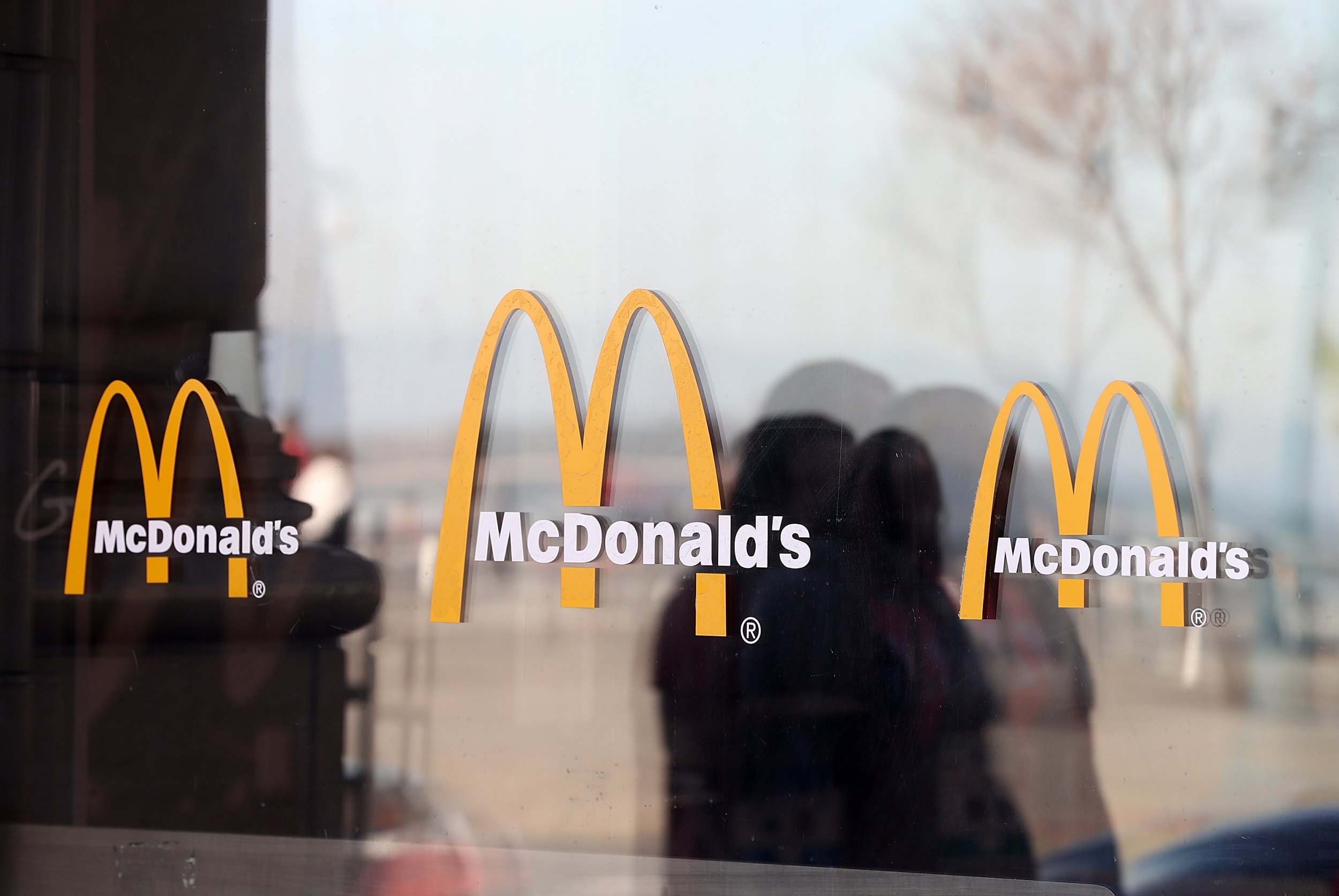 A woman in Oregon has accused McDonald's of negligence, alleging her 4-year-old daughter burned her mouth, lips and chin having been served hot water by the restaurant.
Emily Dolbeer's daughter, Lainey, is now sporting a large plaster on her chin after she scalded her mouth and was left scarred by the liquid. She also has blisters inside her mouth and on her lips.
Dolbeer was having breakfast with Lainey at McDonald's at Portland International Airport on Friday when she asked for her daughter's water bottle to be refilled.
Having told the employee who took her bottle that she wanted ice with it, Dolbeer presumed the water would be cold. Given that the bottle is insulated, she did not gauge the temperature of the liquid when the bottle was returned.
"I quickly turn on her lid, I don't even question. I see it's water and there is no steam or anything coming out of it," Dolbeer was quoted as saying by ABC-affiliated Komo News.
Dolbeer soon realized the water was anything but cold, as her daughter began crying as soon as she began drinking.
"I turn for a split second to set my wallet down and she just starts screaming bloody murder," said Dolbeer. "It was a sound that as a mother, you know something is wrong."
To compound matters, Dolbeer claimed she was given the cold shoulder by the manager when she returned to McDonald's to complain about the incident.
Eventually, Mike Kennedy, the owner and operator of the airport McDonald's called her to apologize.
"He gave me an apology about the incident," Dolbeer said. "I said, 'It's not an incident, it's pure negligence. And I want you to know this is the first sincere apology that we've received.'"
Kennedy insisted that customer safety remained a priority and added the fast food chain was investigating the incident.
"The safety of our guests and crew are our top priority," he was quoted as saying by Portland ABC-affiliated Katu News. "We are taking this claim very seriously and investigating this matter."
However, Dolbeer believes it's a case of too little too late for her daughter, whose her birthday trip to Disneyland got off to a very unfortunate start.
"These are special moments, this is her first time to Disneyland," Dolbeer said. "All the pictures that we're taking, all the princess makeovers that she'll forever look at, she'll have a Band-Aid over her chin. So this is something she'll always remember, unfortunately."