Girl With Cerebral Palsy Saves Baby Brother From Drowning in Pool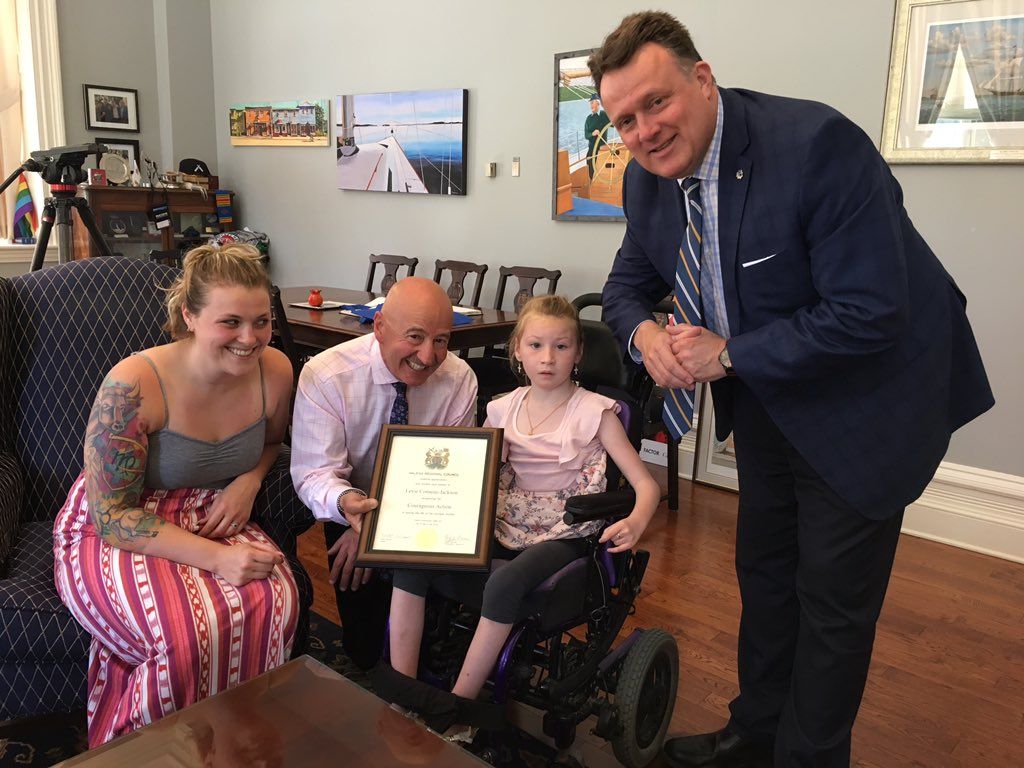 A 9-year-old Canadian girl with cerebral palsy has been hailed as a hero after she saved her baby brother from drowning in her family's pool.
Lexie Comeau-Jackson, from Halifax, Nova Scotia, who is non-verbal and cannot walk as a result of her disorder, managed to let out a loud enough cry to alert her family that her 18-month-old brother, Leeland, had fallen into the backyard pool while they were preparing for her ninth birthday party on May 5, reported CNN.
"We've never heard her scream like that," the girl's mother, Kelly Jackson, told CTV Atlantic.
Jackson described how she was "running back and forth" while preparing for Lexie's birthday party while her mother was helping keep an eye on the children, with Leeland napping upstairs.
"I thought OK, he's up, I'm going to run upstairs and get changed," Jackson said. "Mom brought him downstairs for me, we didn't communicate the door isn't locked."
Nancy Comeau-Drisdelle, Lexie's grandmother, placed the girl in the kitchen and continued to prepare for the party. During this time, Leeland managed to open the patio door by himself, walked towards the pool and fell in.
At this point, Lexie let out an almighty scream.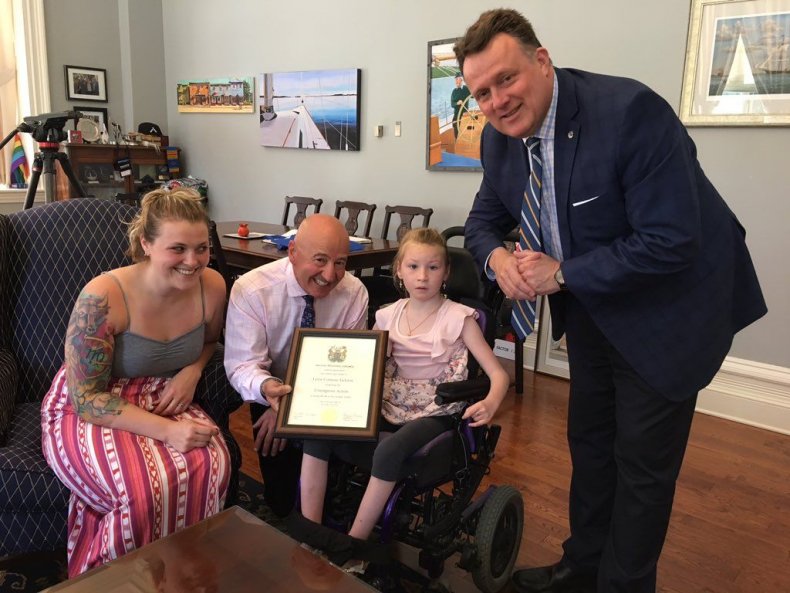 "She's yelling and she's pointing at the door and I realize Leeland's not with her," said Comeau-Drisdelle.
"I took off outside, and I'm not seeing him. We had just refilled the pool, it was freezing cold, we had the tarp on top, and I ran. We didn't have this gate. I ran, he's right by the edge and I took him out."
The boy was then taken to hospital as a precaution after coughing up water. He has made a full recovery from the ordeal.
After Halifax Councillor Tony Mancini was told of Lexie's heroics, the girl and her family were invited to City Hall where the 9-year-old was praised.
"Heroes come in all sizes. It was a real pleasure to recognize young Lexi [sic] for alerting her mom when her toddler brother made a dash for the pool," Mayor Mike Savage wrote on Twitter after meeting the girl.
"I think we have to change the dictionary so when we say hero, we'll say Lexie," Mancini told Global News.
"The fact that she knew at such a young age that something was wrong, this wasn't right and she is a hero. That story could have been so different. It makes us all happy and a little emotional at the same time."
Jackson described her relief that a tragedy was avoided thanks to the actions of her daughter.
"I hugged her, I cried, and I still thank her every day," she said. "Because honestly, in that matter, two seconds makes a huge difference."