An 11-year-old girl died in western France last month from rare intubation complications during a back surgery.
The girl had been suffering from scoliosis, a sideways curve of the spine that can be debilitating if it is severe enough. Her condition was so bad that she had to receive back surgery. The procedure, done at the Brest University Hospital Centre in Finistère, turned deadly, Le Parisien reported.
During the surgery on August 3, she suffered a perforation of the trachea, a complication that can occur from a catheter placed in a patient's windpipe during surgery. This rare complication usually manifests in the tear or break of the windpipe. This made it difficult for her lungs to receive air.
The 11-year-old's surgery was stopped when her medical team spotted purple marks on her body and swelling. She began coughing. They stopped the surgery and she was transferred to the intensive care unit for monitoring.
Doctors were confident that the child would make a recovery and were planning to reschedule the operation. But her situation began to worsen, and she died on August 2, just before the rescheduled operation was due to take place.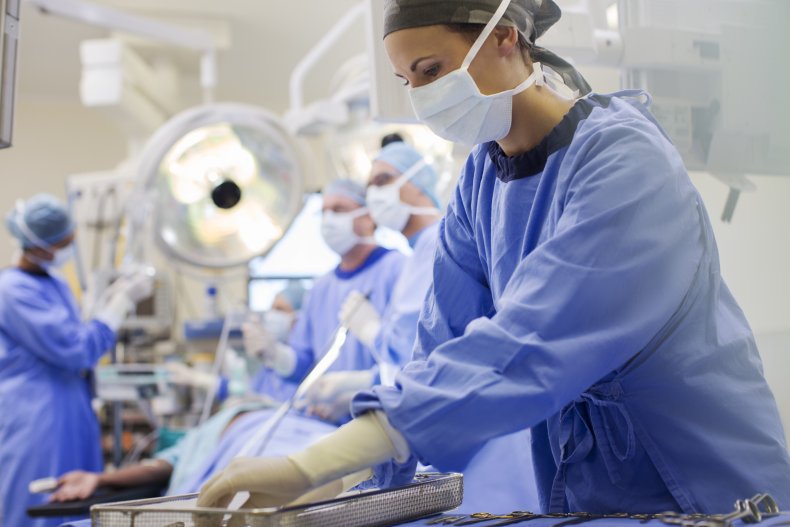 "The care team realized that the situation was extremely serious and that the child was suffering from a lack of prolonged oxygen for a long time," the family's lawyer, Me Vincent Sehier, said during an interview with French news network BFM TV.
"The situation was largely salvageable despite the perforation," he said. "Tracheal perforations can happen. It is a therapeutic hazard, but it is especially in the aftermath where there seems to be a situation that is not well taken into account."
The hospital has not commented on the situation, Le Parisien reported. An investigation into manslaughter has been opened by the Brest public prosecutor's office.
The hospital told the family that they "did not really know yet, a month after the events, what had happened, that there had certainly been errors but not mistakes, and these are terms that particularly hurt them. It is against these terms that they want to fight," Sehier told BFM TV, criticizing the facility's lack of transparency.
A tracheal rupture during endotracheal intubation (where a catheter is placed in the windpipe), is extraordinarily rare, occurring at a rate of only 0.005 percent.
Do you have a tip on a science story that Newsweek should be covering? Do you have a question about this story? Let us know via science@newsweek.com.