'Horrific': Girl, 5, Drowns After Falling into School Pit Toilet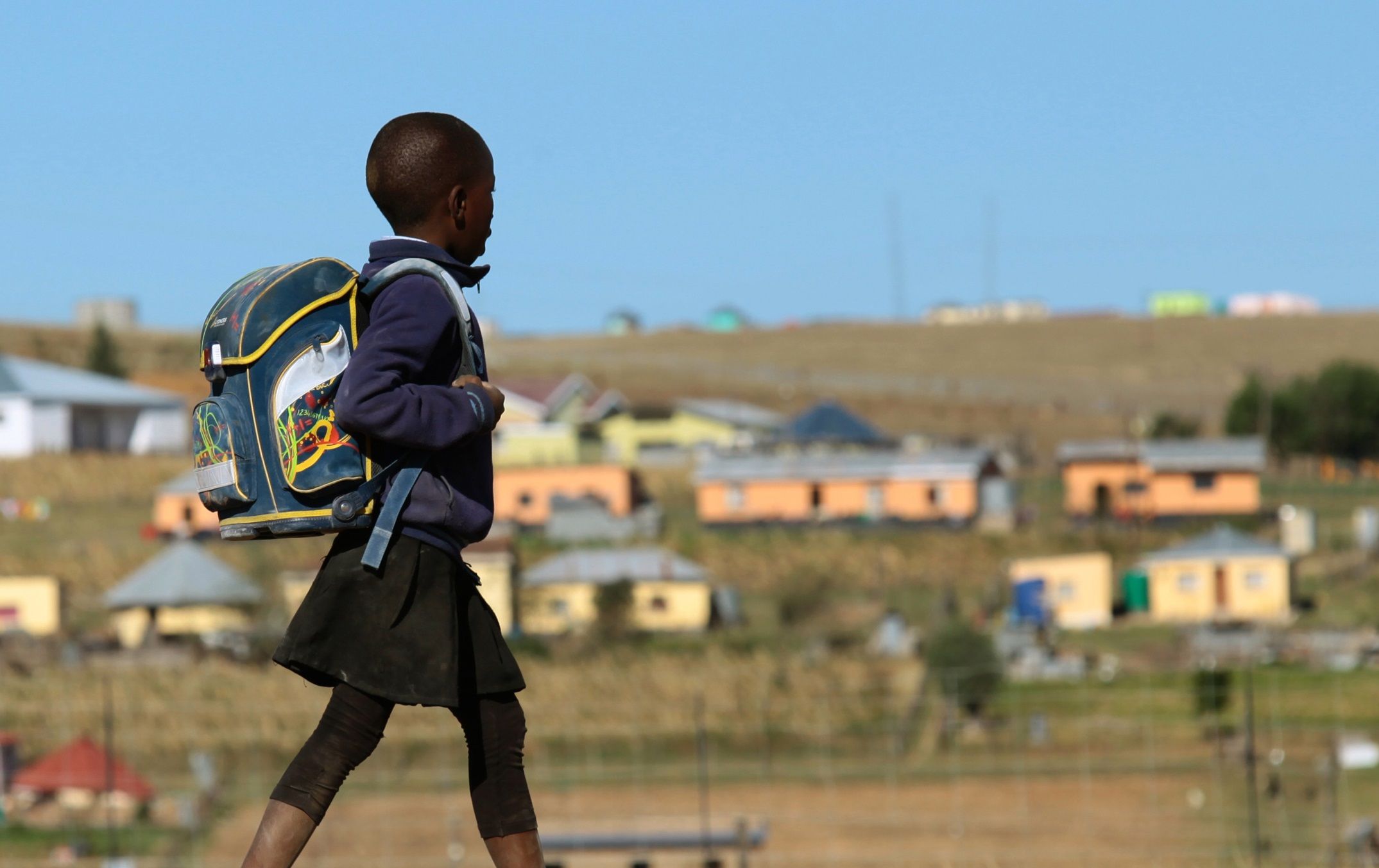 A five-year-old girl has drowned in a pit latrine in South Africa after relieving herself between school lessons, in an incident campaigners described as "horrific".
Police launched a search operation after Lumka Mkhetwa went missing from Luna Primary School in Bizana, Eastern Cape province, on March 13. The next day, the girl's body was found after the school's pit toilet was emptied.
The incident follows the 2014 death of five-year-old Michael Komape, who fell into a collapsed pit toilet at Mahlodumela Primary School in Limpopo, BBC News reported.
Vuyani Mkhethwa, the girl's father, told The Daily Dispatch that the family believed children were escorted to the lavatories during the school day.
"We have serious questions about the responsibility of the teachers but we have received a visit from department officials' who have promised to investigate. We will decide our course of action after that," he said.
South African president Cyril Ramaphosa said he was "appalled and saddened" by Mkhetwa's death, and ordered the basic education minister Angie Motshekga to launch an investigation into the safety of toilet facilities at learning institutions, The Herald newspaper reported.
Read more: Listeria Outbreak Expected To Get Worse
Motshekga apologized for Mkhetwa's death in a statement naming the girl as Viwe Jali (her clan name). Her officially recorded name is Lumka Mketwa.
"The death of a child in such an undignified manner is completely unacceptable, and incredibly disturbing," Motshekga said. "I would like to send my sincere condolences to the family of our Viwe Jali, who passed away tragically on Tuesday. I cannot begin to know the trauma the parents are experiencing, it is truly a tragic incident and my sympathies are with them."
Counseling services are being offered at the school following the death, and local police are carrying out further investigations into the nature of the incident.
Addressing the issue of toilet facilities in schools, the department said that is had made "significant strides in addressing school infrastructure challenges" but blamed budget cuts for a strain on resources.
"When a tragedy like this occurs it makes us more resolute of the continued need for the Accelerated School Infrastructure initiative (ASIDI) so that we can continue to fast-track these schools that are in desperate need of infrastructure and make them safe havens for our children," said Motshekga.
The Department of Basic Education launched ASIDI in 2011, to address the need for basic services such as electricity, running water, and proper sanitation. However, the department was criticized late last year for failing to provide such infrastructure in hundreds of schools, the Huffington Post reported.
Equal Education, a community organization which campaigns to improve the South African education system, said in a statement it was "distraught that another child has drowned in a pit latrine at school" and called the death a "tragedy".
It highlighted that Mkhetwa died the same week that an Equal Education representative appeared in Eastern Cape's Bhisho High Court to call for utilities in the country's schools to be upgraded. The group called this a "matter of horrific coincidence.
"We are angered at the continued, crass disregard for the interests of learners. We offer our condolences to her family, her friends, and her school community," the group said.
"The sympathy expressed by Basic Education Minister Angie Motshekga is hollow, disrespectful and insensitive. No parent, no matter how poor, should have to bury a five-year-old—a child that lay in faeces."