Updated | Eleven-year-old Ryleigh Taylor was wandering along the shore of Douglas Lake in eastern Tennessee when she spotted something strange peeking out from the ground. Unusual markings on a rock turned out to be the ancient fossil of an extinct marine arthropod.
The fossil dated back to the Paleozoic era. Taylor hopes her unusual find will one day grace the shelves of a museum for others to enjoy.
"To find something like that, it's really, really cool," Taylor told the ABC-affiliated WATE. "I looked down while I was walking, and I found it. I just saw it."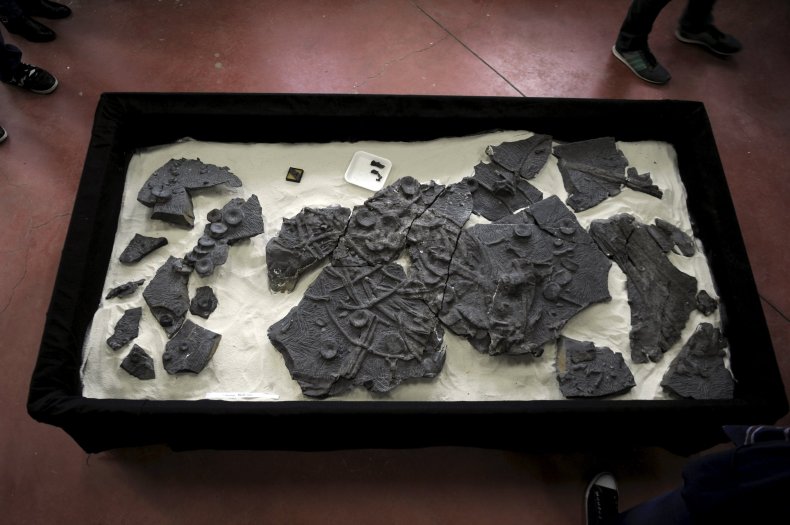 Her family asked Colin Sumrall, an associate professor of paleobiology at the University of Tennessee, what the weird rock could be. He confirmed it was the fossil of a trilobite—one of the most successful species to have inhabited the planet, according to the American Museum of Natural History.
The bug-like critters were wiped out in a mass extinction event about 252 million years ago after enjoying a 270-million-year stretch of existence on the planet. Modern humans, in comparison, only emerged about 300,000 years ago. Taylor's fossil dates back some 475 million years, WATE reported.
These fossils have fascinated humans for thousands of years. A trilobite fossil was found fashioned into an amulet in the ancient French caves of Arcy-sur-Cure. Scientists believe this settlement dates back 15,000 years.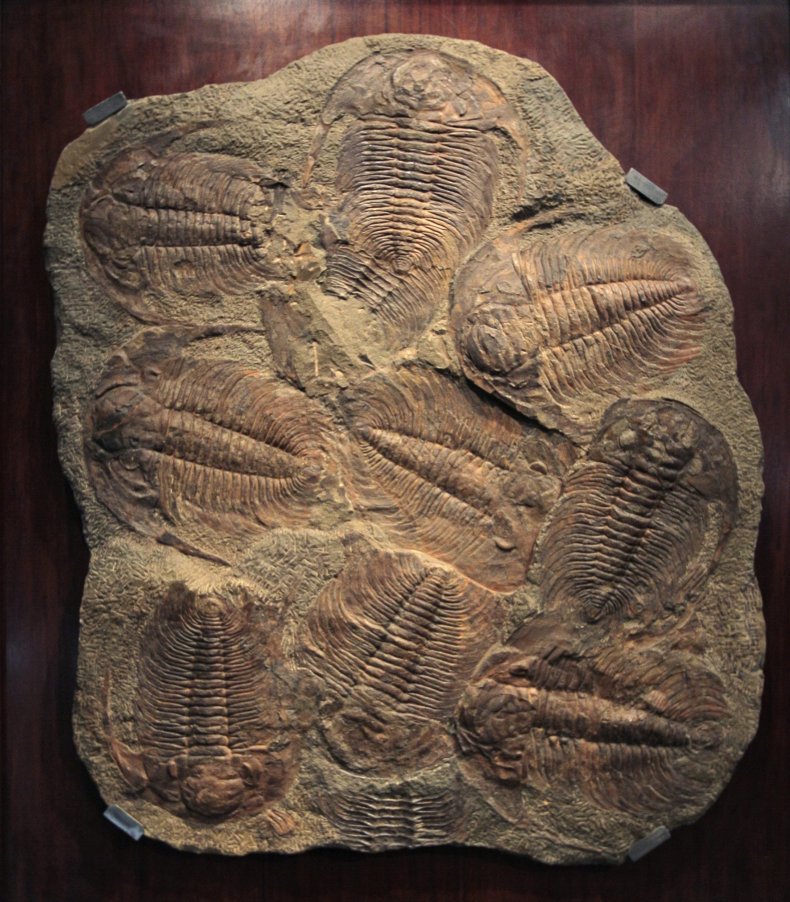 "Typically when we look at fossils of trilobites, they molt when they grow. So what happens is, the trilobite skeleton just crumbles into hundreds of little tiny pieces," Sumrall told WATE. "To find one where all the pieces are still intact, it's actually a pretty lucky find."
Taylor's mother was amazed her daughter found the fossil so easily. "I'm surprised that it was right on top of that rock, for anyone who could have found it. But I'm very proud of her," Tammy Taylor told WATE.
"To find something like that, it could spark this youngster into a whole career. Maybe she'll become a great paleontologist someday," Sumrall added.
This article has been updated to include more information about trilobite fossils.