Girl at Heart of 62-Year-Old 'Little Miss Nobody' Cold Case Identified
Sharon Lee Gallegos is no longer "Little Miss Nobody."
On Tuesday the Yavapai County Sheriff's Office in Arizona, along with a slew of other agencies, officially unveiled Gallegos' identity along with her picture after she was referred to by the "Little Miss Nobody" moniker for over 60 years. Scientific advancements in the form of DNA matching led to the discovery.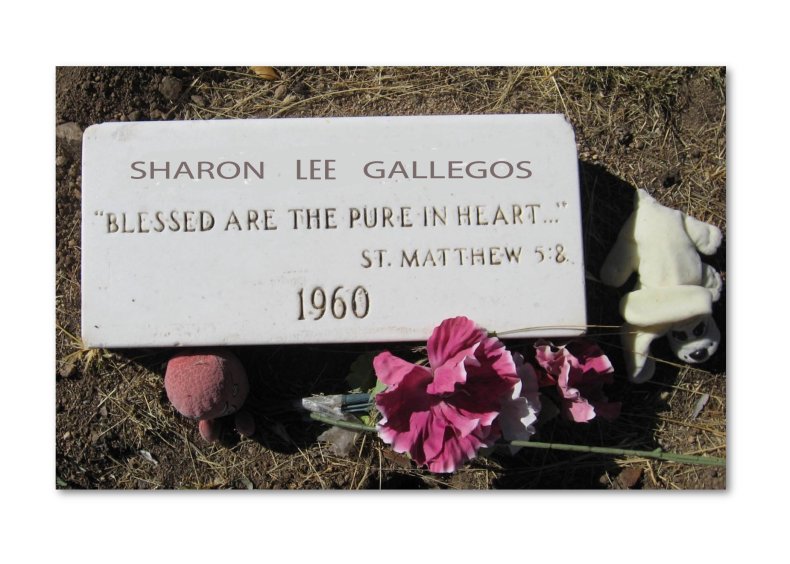 Yavapai County Sheriff David Rhodes said during a press conference that law enforcement and other authorities traditionally hope to collect enough evidence that can be preserved and memorialized for potential crimes to be solved. This case took a lot longer than normal cases, but he was relieved.
"Any time you have a horrific crime like this occur, no matter how long ago it is, we can never give up and never stop searching. [W]hen you start these cases, you are filled with hope, you're looking for evidence, you're trying to solve it quickly, you're trying to find the perpetrators quickly," Rhodes said. "But as time goes on, that hope starts to dissipate."
The decades-long cold case stretched back to when the 4-year-old was abducted on July 21, 1960, from her grandmother's front yard in Alamogordo, New Mexico.
All the Alamogordo Police Department and FBI had to work with in terms of evidence was a tip that the perpetrators, who still remain unknown, were reportedly near the abduction spot in a dark green 1951 or 1952 Plymouth.
"Somebody who was out looking for rocks, a gentleman from Las Vegas...came across her partially buried body," said Yavapai Lieutenant Tom Boelts. "He called in and our deputies and detectives went out and they recovered her. They tried to identify her. Of course, this is 1960 and science has advanced since then."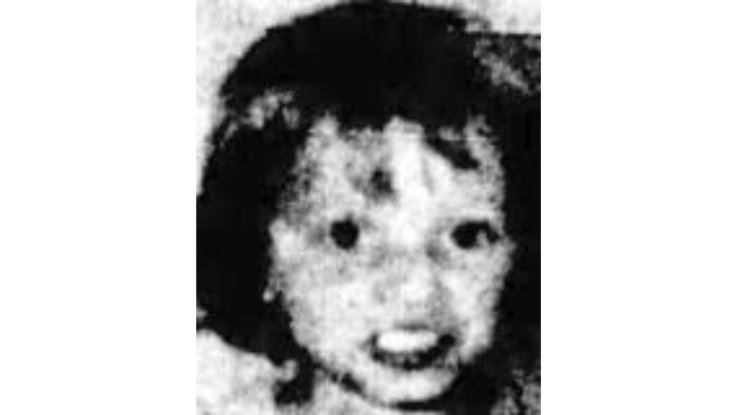 Sharon Lee Gallegos was given the moniker "Little Miss Nobody" after her case went cold. "Our family is so grateful to finally have answers," Gallegos' nephew Ray Chavez after the announcement of her remains being identified.
Yavapai County Sheriff's Office
Following an unclear assessment of Gallegos' clothing, remains and a mismatched footprint, the investigation went cold from the discovery of her body all the way until 2015—when law enforcement met with cold case investigators from Colorado, leading to the remains of "Little Miss Nobody" being exhumed that year in Prescott, Arizona, in the hope that a DNA match would be discovered.
In 2017-18 the remains were sent to the University of North Texas Center for Human Identification, which included a composite drawing of Gallegos. A sufficient DNA profile was unable to be obtained.
Between September 2019 and October 2021, however, new DNA technology had become more prevalent. DNA was obtained by Gallegos' living relatives, officials said, after scientists at the National Center for Missing and Exploited Children realized the age of the girl's remains were more on the nose than originally expected.
The case got a kickstart in October 2021 when the Yavapai County Sheriff's Office was connected with Othram, a lab that specializes in identifying remains for law enforcement through the use of advanced genome sequencing. In January of this year over $4,000 was raised from national donations in less than 24 hours to help fund the DNA analysis, which led to Othram announcing in February that the DNA was a 100 percent match with Gallegos.
Gallegos' nephew, Ray Chavez, was in attendance Tuesday during the announcement.
"Our family is so grateful to finally have answers," Chavez said. "We want to thank the people of Prescott for taking care of my aunt for 62 years. Thank you for keeping her safe."
According to a Scripps Howard News Service study of the FBI's Uniform Crime Report, about 185,000 cases of homicide and non-negligent manslaughter went "cold" from 1980 to 2019. Project: Cold Case said there is about a 66.11 percent success rate for solving homicides between 1965 and 2019.
Data from a 2016 Office of Justice Program's Bureau of Justice Statistics report showed that the United States has about 18,000 law enforcement agencies, yet just 7 percent of them have dedicated cold case units.
Some cases do get solved, though, and in strange ways. A cold case involving a 9-year-old Pennsylvania girl was recently solved due to the help of a 20-year genealogy expert.
Police in North Carolina recently solved a 50-year-old triple homicide following a tip regarding an 81-year-old prison inmate. A similar situation took place in Virginia, where investigators are looking into whether a man already imprisoned on a life sentence may have been involved in other cold cases.
While authorities in Arizona can breathe a sigh of relief for finally providing the family with some clarity, there remains another hole in the case: It remains unclear what happened to Gallegos between the day she was abducted and when her remains were discovered.
Authorities are still asking anyone who may have knowledge of who committed the abduction and murder to come forward as part of the investigation.