Girl Killed by Shark in Swan River Was First Fatality in 100 Years
A 16-year-old schoolgirl has been mauled to death by a shark in a river in Western Australia.
While Jet Skiing with her friends in Swan River near Perth on Saturday, Stella Berry jumped into the water to swim with a pod of dolphins, only to be attacked by the apex predator, local outlet 7NEWS reported.
"Shark bites in the Swan River are exceptionally rare," shark biologist and conservation lead at the Australian Marine Conservation Society, Leonardo Guida, Ph.D., told Newsweek. "The tragic incident on the weekend was the first fatality in 100 years, and the second bite in just as many years."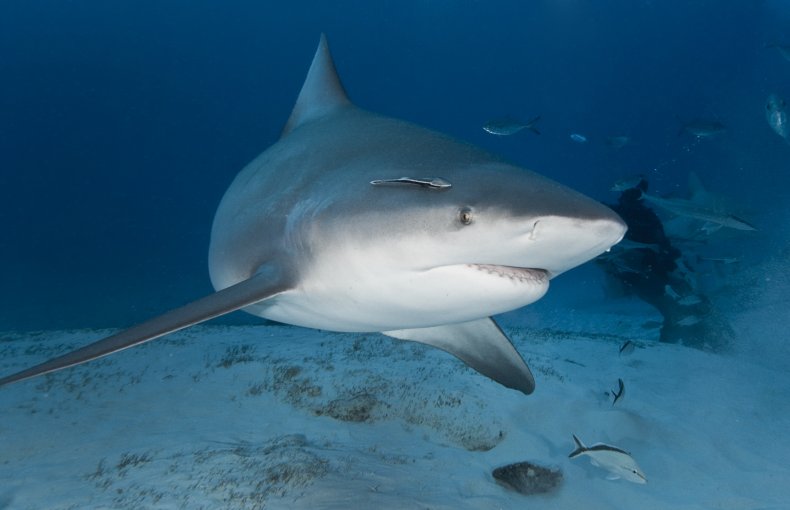 Fisheries Minister Don Punch told ABC News that a bull shark "was likely" to have been behind the attack. "Bull sharks, particularly, do enter estuaries and freshwater river systems, so it is likely that may be the case," he said.
Guida said that it would not be surprising if a bull shark had made its way into the river system. "Bull sharks are common in/near river systems that are typically sub-tropical through to tropical climates, so it's not surprising they're in the Swan River," he said.
"Bull sharks tend to spike in numbers near river mouths during and after heavy rains so it's best to avoid swimming or surfing at beaches near river mouths...[They] are known to be an aggressive species and caution should always be taken around them."
There exists an urban myth that dolphins and sharks are natural enemies and are never found swimming in the same areas. But this myth is false. Guida said that it was actually fairly common to find the two animals in the same area, particularly when there is ample food to go around. This was likely the case in the Swan River.
"Local reports indicate that tailor and herring are in good numbers at the moment, so it's possible that the reported dolphins and shark were chasing what appears to be a healthy run of fish," Guida said. "Tragically, it seems to be a case of the wrong place at the wrong time—a terrible accident.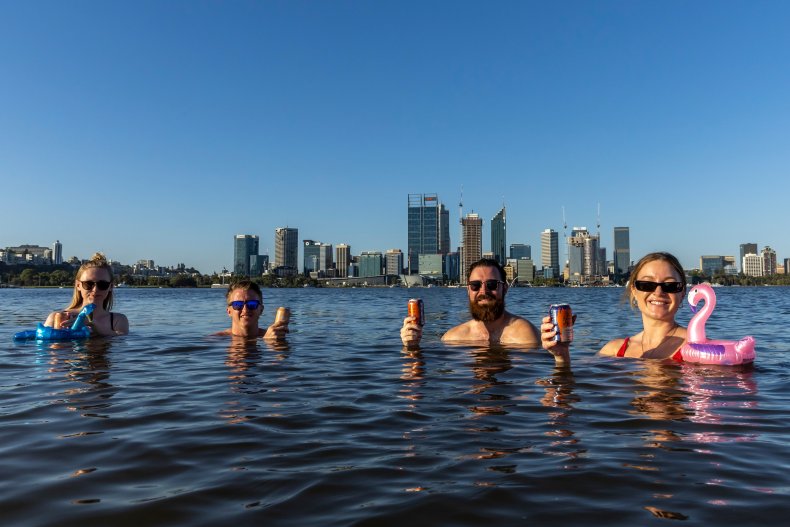 "An investigation by the authorities is currently underway to understand how the incident unfolded, the shark species involved, and I suspect key learnings will come from this about how to best improve bather safety in the Swan River and Western Australia more broadly."
The previous attack in Swan River occurred in January 2021 when father-of-two, Cameron Wrathall was also severely injured by a bull shark.
After the latest attack over the weekend, locals are calling for action to cull the species, according to 9News.
"After we've lost those 10 lives, then you can make a decision, or you could make a decision now and save them," local Deane Barker told the outlet.
"It's an emotionally raw time with feelings of worry, anger and frustration being justified," Guida said. "But we need to be thoughtful and utilize evidence-based approaches to reduce risk because anything akin to a cull might make some feel good today, tomorrow or next week, but it won't achieve the ultimate goal of what we all want—improving people's safety."
Do you have an animal or nature story to share with Newsweek? Do you have a question about sharks? Let us know via nature@newsweek.com.
Update 10/02/23 03:05 a.m. ET: This article was updated to include Leonardo Guida's full title.