Girl Plunges off Apartment Building While Playing With Brother, Miraculously Survives
A six-year-old girl survived a fall from a fifth-floor balcony while playing with her brother at an apartment block in the Argentine capital, Buenos Aires.
The youngster, who has not been named, suffered multiple fractures and injuries to her liver and spleen and was taken to an intensive care unit following the fall in Puerto Madero, a dockside area of the city.
She had been playing with her 4-year-old brother, Argentine newspaper La Nacion reported, and had been in the care of an uncle at the time of the incident.
Although the circumstances leading up to the fall are not yet clear, reports said at one point the girl fell from the fifth floor.
The girl reportedly hit a shed located at ground level, reducing the distance she fell from around 30 feet, but was still left unconscious when the emergency services arrived following the incident on Tuesday at around 10:40 p.m.
Her mother reportedly told police she left her daughter with her son while she went to a nearby supermarket.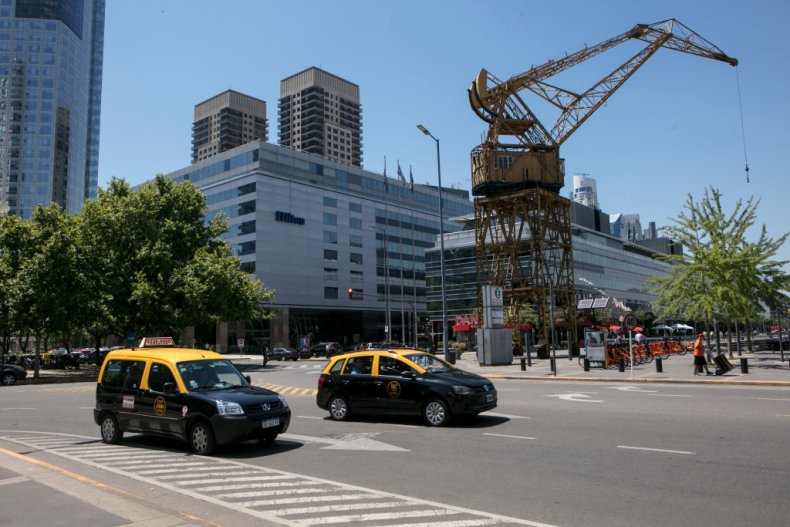 A passerby alerted the police after witnessing the fall. Firefighters and paramedics were also dispatched to assist with her rescue.
She was transferred to the Pedro de Elizalde children's hospital in the center of Buenos Aires accompanied by her grandmother, where she remains.
Police and hospital sources told local media that she did not require a ventilator and was at points conscious and able to recognize and talk to her mother.
"She does not require mechanical respiratory assistance and at times she wakes up and talks to the mother, she recognizes her," sources told Argentine media.
A CT scan of her brain was said not to show any signs of bleeding.
Her condition is not described as life-threatening.
Her admission comes as hospitals in Argentina are facing further increases in COVID cases, amid fears of a second wave of coronavirus.
As of Monday, intensive care ward occupancy passed 56 percent nationwide, and rose to 62 percent in the Buenos Aires region.
The total number of COVID-19 deaths in Argentina stands at more than 56,000.
Health officials fear new variants of the virus could worsen the outbreak at the same time as the country's vaccination program runs into problems, owing to a delay in the arrival of new doses.
Argentina's 62-year-old president, Alberto Fernández, tested positive for COVID-19 last week. He has received both does of the Russian-made Sputnik V vaccine and is self-isolating.