Is It Too Late to Buy Girl Scout Cookies? How to Order Them Online, Find a Cookie Sale Near You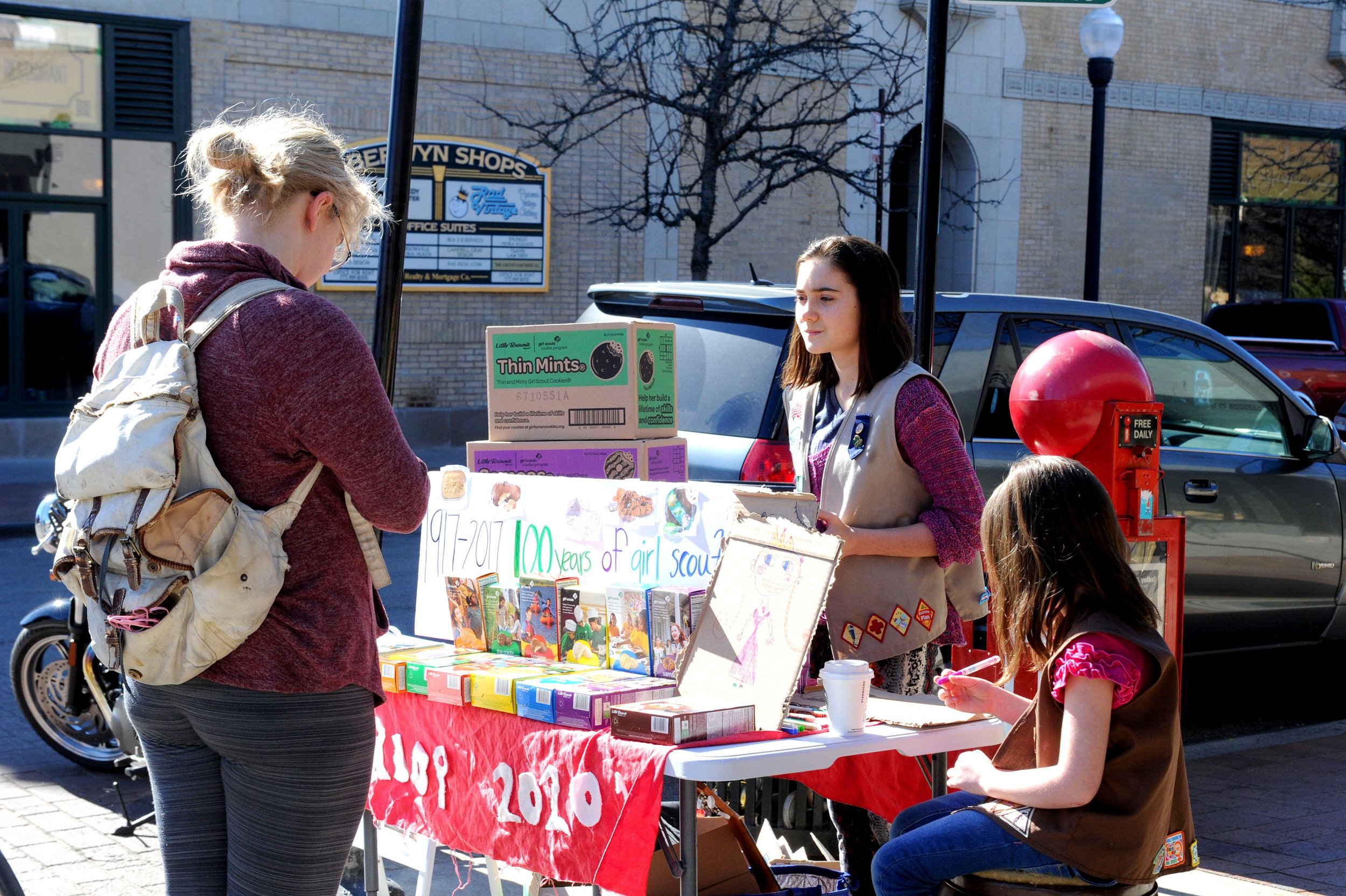 Each year in the middle of winter, when the holidays are over and spring seems far off, Girl Scout Cookies start appearing in offices and kitchens around the country and sales start showing up at local supermarkets and on sidewalks. The good news is there's still time to order this year and you don't have to know any girl scouts to order Girl Scout cookies.
Not only do those who buy the cookies get a treat they also help support the Girl Scouts and the programs the organization runs for girls to help them learn life skills and confidence and help empower young girls to be leaders.
There are several ways to buy Girl Scout cookies, it used to be that anyone who wanted the treat had to find a booth and buy from their local Girl Scouts but now they can also order them online.
Girls Scouts has made it easy to find a booth where the cookies are being sold. There's a "find cookies" feature on the Girl Scouts website where shoppers can simply enter their zip code and see where upcoming sales will be happening near them. Once cookie lovers enter their location they'll be able to see the upcoming sales with the date, how far the sale is from their zip code and the location of the sale as well.
Newsweek subscription offers >
There's also an app available for both iOS and Android devices that users can download to find cookie sales as well. Cookie season doesn't last long so anyone hoping to score some cookies should check whether or not sales have happened in their area year.
The last option for purchasing cookies is for anyone who knows a Girl Scout who uses the Digital Cookie platform to order the cookies online. The organization has an online Digital Cookie platform that's in its fifth year and can be used to order cookies online.
"Depending on the council, girls will either use a personalized cookie website, mobile app, ecard, or direct link to ask their customers to make a Digital Cookie purchase," according to the Girl Scouts. A list of the councils that participate in the Digital Cookie platform is available here. Cookies purchased online can either be shipped or delivered by Girl Scout.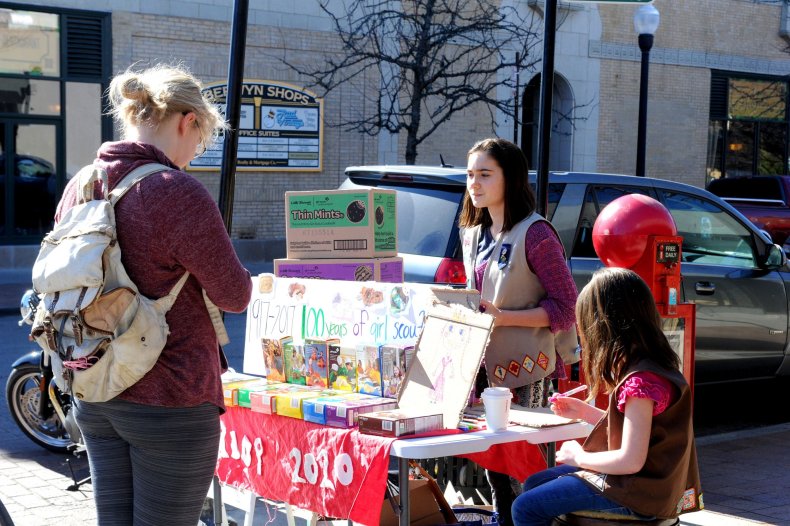 Is It Too Late to Buy Girl Scout Cookies? How to Order Them Online, Find a Cookie Sale Near You | U.S.