Girl Scouts Cookie Sales 'Promote Promiscuous Sex and Abortion' Says Kim Davis' Lawyer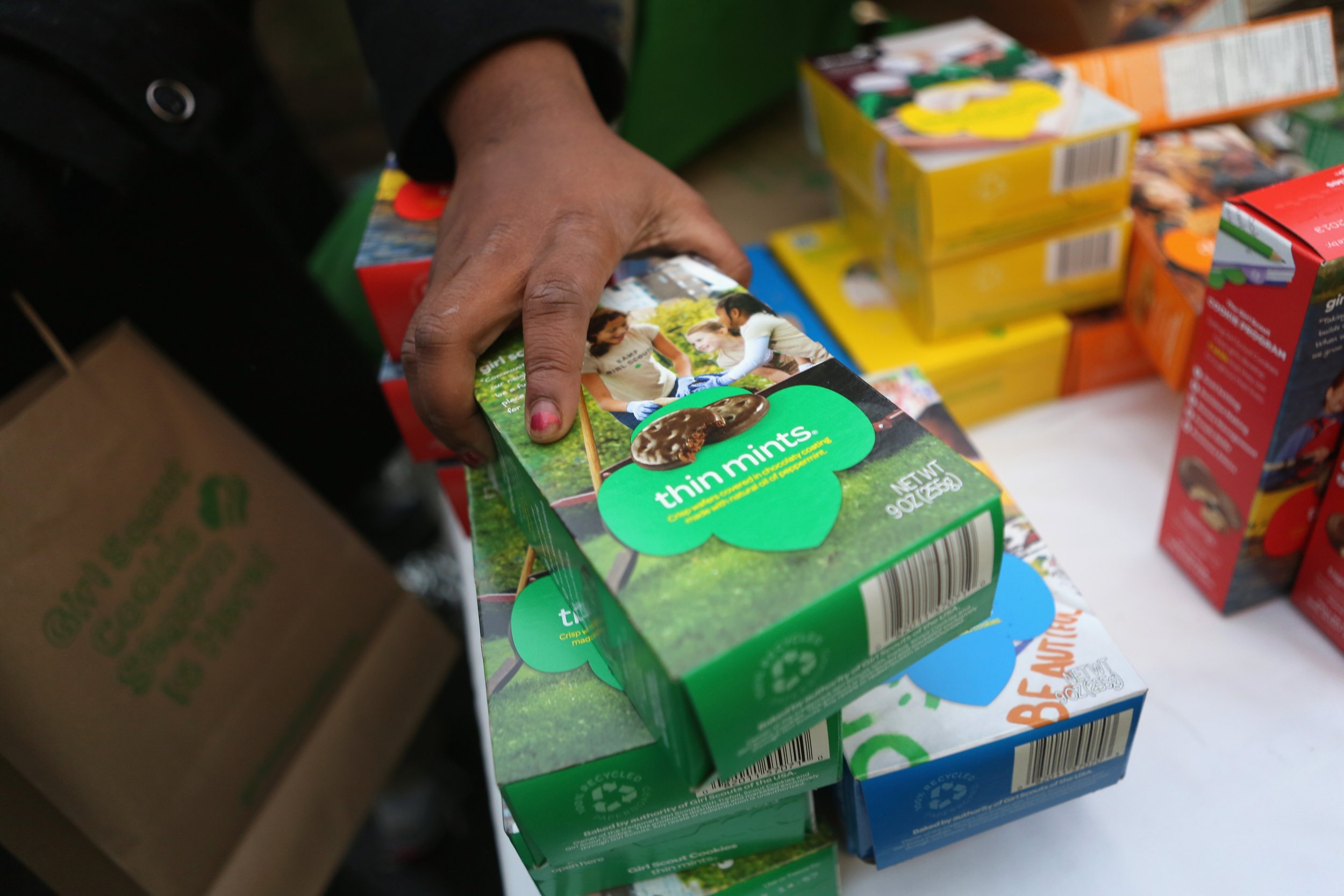 Updated |The founder of a conservative Christian ministry and legal counsel which represented Kim Davis has urged his followers to stop buying cookies from the Girl Scouts, claiming it "promotes abortion and sexual promiscuity to innocent girls."
Girl Scouts of the USA (GSUSA) was founded over a century ago in Savannah, Georgia, and was chartered by Congress in 1950. A member of the World Association of Girl Guides and Girl Scouts (Wagggs), the organization currently has over 2.6 million members, including around 800,000 adults working primarily as volunteers.
According to the GSUSA website, the organization aims to empower young girls and women, and is currently working to increase participation in Stem subjects, boost health by increasing access to outdoor activities, teaching members how to reduce bullying, and fostering healthy relationship skills.
However, Liberty Counsel founder and chairman Mat Staver, who represented former Kentucky clerk Kim Davis who was jailed for blocking same-sex marriages, said: "The once great Girl Scouts USA took a tragic fall when it became a political advocacy group that promotes abortion and sexual promiscuity to innocent girls."
In a blog post entitled "Girl Scouts Cookies Crumble," the Liberty Counsel accused GSUSA of becoming a "politically divisive, pro-abortion organization that has abandoned its mission years ago." The entry appears to bring up allegations against GSUSA that were debunked in 2010.
The post links to what appears to be a page on the Wagggs website relating to its members attending the 54th Commission on the Status of Women at the United Nations in 2010. A link to the same document shared by anti-abortion group Life Issues Institute was dated October 20, 2010. However, it is unclear whether the page was genuine as a log in was required to access the URL. The GSUSA did not immediately respond to a request for comment.
The Liberty Counsel article also attributed to Wagggs a 2010 quote regarding sexual health released by the Youth Coalition and YouAct, which are sexual reproductive rights organizations which appear to have no obvious link to the Girl Scouts USA.
GSUSA has previously confirmed that alleged links between GSUSA and Planned Parenthood are unequivocally false. It outlined on its website that it "does not take a position or develop materials" on "human sexuality, birth control and abortion."
"Girl Scouts of the USA does not have a relationship or partnership with Planned Parenthood," according to the GSUSA website.
A statement addressing allegations that GSUSA took part in 54th Commission on the Status of Women at the United Nations in 2010, said: "Our participation in that conference was the subject of numerous internet stories and blogs that were factually inaccurate and troubling. Girl Scouts had no knowledge of the brochure in question and played no role in distributing it."
A Wagggs spokesperson told Newsweek on Monday: "Wagggs represents 10 million girls as the umbrella organisation for 150 Girl Guiding and Girl Scouting membership organizations. These groups know their girls best and act as platforms for the voices and concerns of their members. However, Wagggs has no position on abortion. It also does not promote promiscuous sex."
Liberty Counsel also linked an image of a child protesting at the 2017 Women's March shared on the Girl Scouts Facebook page, calling the event "vulgar and profanity-laden."
Note: This article was updated to include comment from Wagggs.