Girl Scouts Unveil New Badges, Find Out What Makes Them Different Here First
On July 21, the Girl Scouts of the USA announced 24 new badges that will prepare girls to be ambitious and decisive leaders. As the world we live in rapidly changes (during a pandemic, no less), it's important to equip girls with the knowledge and experiences they will need in order to make a positive impact on the world.
"Girl Scouts leads in developing programming designed to engage girls specifically in the way they like to learn and lead," Sylvia Acevedo, CEO of Girl Scouts of the USA, told Newsweek via email on July 21. "During this important inflection point in our country's history, we are proud to offer badges that provide a path for girls to shape our future, make bold decisions, and show leadership in key areas such as civics, STEM, and entrepreneurship."
"We build girls of courage, confidence, and character, who make the world a better place, and these new badge experiences give girls new opportunities to understand how the world around them is created and to become a part of that creation," Acevedo added.
The new badges are featured at every level, from Daisies (grades K-1) and Brownies (2-3) to Juniors (4-5) and Cadettes (6-8), along with Seniors (9-10) and Ambassadors (11-12). They will be focused on automotive engineering, STEM career exploration, entrepreneurship, and civics, career fields which remain dominantly male.
The Entrepreneurship badges, which focuses on all Girl Scout levels, has age-appropriate exercises where they create and pitch a product or service to help solve problems. As they create a business plan while earning this badge, they will consider things such as cost, profit, marketing, production, along with competition. These badges were funded by Susan Bulkeley Butler and designed in collaboration with VentureLab.
Daisies can earn the Toy Business Designer badge, while Ambassadors can work towards the Entrepreneur Accelerator badge.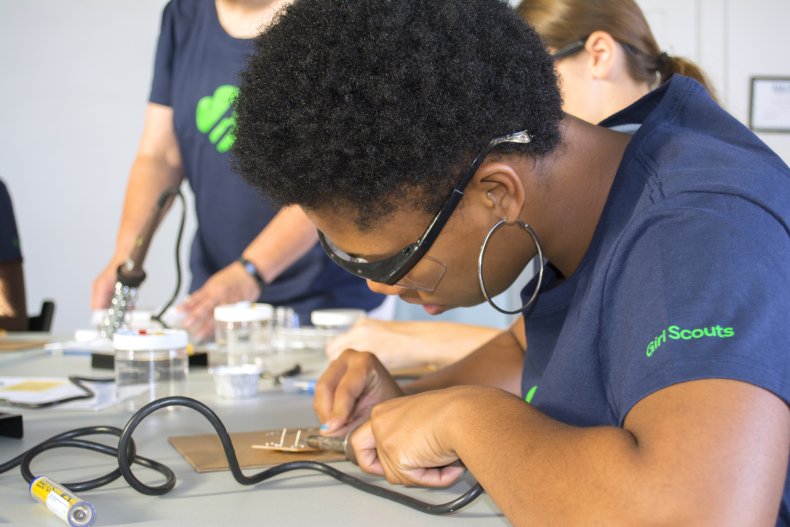 The STEM Career Exploration badge geared towards Brownies, Juniors and Cadettes, show girls different career paths in STEM field — particularly computer science, nature/environmental science, engineering, design, health, and agriculture. A free downloadable asset library of women in STEM, which was funded by IF/THEN, an initiative of Lyda Hill Philanthropies, is an important part of the badge. This badge shows Girl Scouts how they can help others in the field.
Girl Scouts at all levels can earn a Civics badge while learning how the local, state, and federal government works, and showing them how to be informed voters, activists, and leaders. Some of the topics prospective badge earners will learn include how laws are created, the electoral college, along with how women are represented in government. Additionally, the Girl Scouts will research their local officials and be encouraged to meet them. The ultimate goal of the Civics badges, which were funded by the Citi Foundation, is to teach girls about how the government works with the hope of inspiring and preparing girls to make our world an inclusive and equitable place. Each level can earn a badge called "Democracy" which becomes more sophisticated as they rise through the ranks.
The Automotive Engineering badges teach Girl Scouts from Daisies to Juniors about designing, engineering, and manufacturing vehicles (three for each level). They will design their own vehicles and test them out, along with creating their own manufacturing assembly line. The Automotive Engineering badge aims to introduce more girls to the field. General Motors funded this Girl Scouts badge.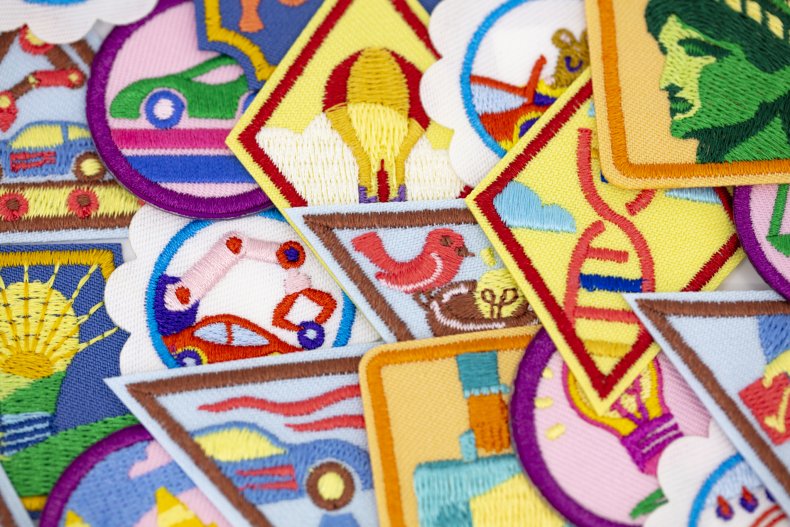 Ultimately, the Girl Scouts of the USA are adapting to society's needs with these new badges. They will learn about these career fields and become equipped with the skillset to navigate and lead in them.
Learn more about Girl Scouts of the USA here.