Girl Shot by Her Coast Guard Member Dad During Florida Murder-Suicide Dies on Christmas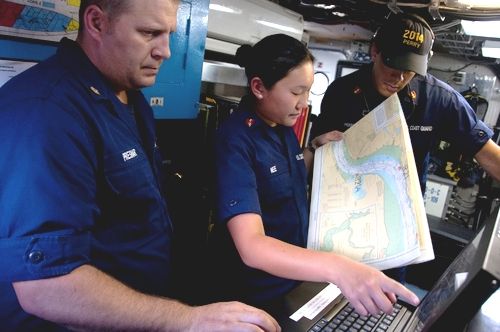 An 8-year-old girl who was allegedly shot by her father during a December 16 murder-suicide died on Christmas.
McKenna Presnar was critically wounded bU.S. Coast Guard Petty Officer John Presnar when he allegedly shot and killed his 39-year-old wife Gretchen Presnar and 7-year-old son John Jr. before fatally shooting himself. The 8-year-old girl was pronounced dead early on December 25, the Miami Herald reported.
"This incident is a tragedy that impacts an entire community. We all mourn when these tragic events occur," Miami-Dade Police Director Juan Perez told the newspaper on Tuesday.
Perez added: "We know domestic violence is difficult to prevent. As a community, we need to raise awareness to encourage families in need to seek assistance."
John and Gretchen Presnar were involved in a domestic dispute at 12:41 a.m. on December 16, at their southwest Miami-Dade home. Authorities said Gretchen told her mother to run out of the home and call for help.
"Once uniformed officers arrived, they entered the home and discovered the wife and their 7-year-old deceased from apparent gunfire," Miami-Dade Police said in a press release at the time. "The subject was found deceased from a self-inflicted gunshot wound."
The couple's 8-year-old daughter survived the shooting and was airlifted in critical condition to Nicklaus Children's Hospital. She died nine days later.
In a statement to the Miami Herald after the shooting, Coast Guard spokesman Ryan Kelley said, "The Coast Guard is deeply saddened by this tragedy and our hearts go out to the family members of those who were killed."
Kelley did not immediately respond to a request for comment.
A report conducted by the Miami Herald in July found that Florida has the third highest number of murder-suicide deaths and cases in the United States. The state was surpassed by Texas and California. There were 25 incidents that left 61 people dead in the first six months of 2017.
If you have thoughts of suicide, confidential help is available for free at the National Suicide Prevention Lifeline. Call 1-800-273-8255. The line is available 24 hours every day. If someone you know appears to be contemplating suicide, visit Bethe1To.com for assistance.