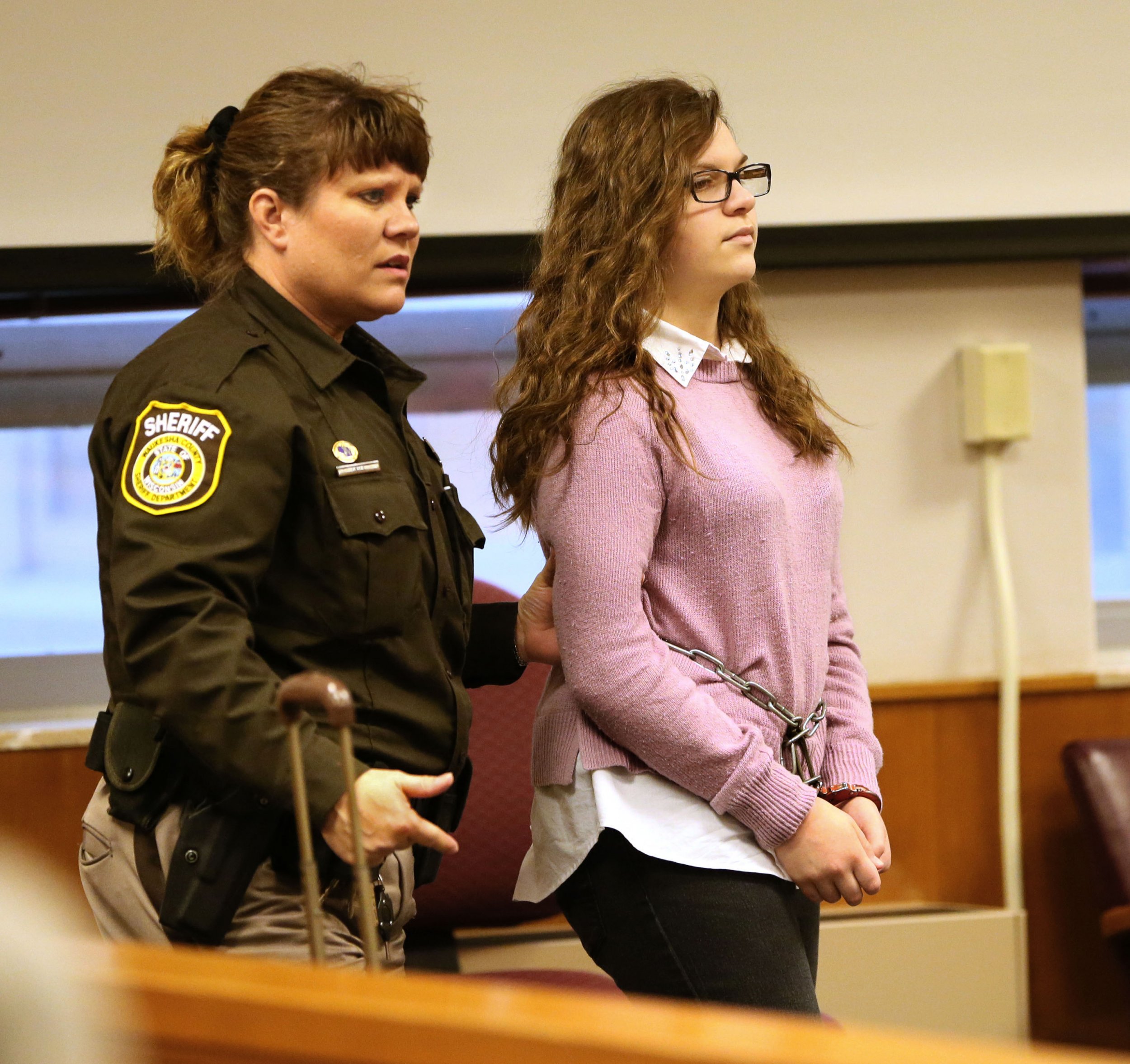 A girl who attempted to murder a classmate to appease a fictional Internet character named Slender Man will be committed to a state mental hospital in Wisconsin for 25 years with credit given for time already served, according to a circuit court judge Thursday.
In 2014, 12-year-olds Anissa Weier and Morgan Geyser lured 12-year-old Payton Leutner into a wooded area in the Milwaukee suburb of Waukesha, Wisconsin, and proceeded to stab her 19 times. Leutner, soaked in blood but still alive after the attack, dragged herself to a nearby road where a bicyclist discovered her and called 911.
Waukesha County Circuit Court Judge Michael Bohrenruled Thursday that Weier, now 16, will spend 25 years in a psychiatric institution for her role in the murder attempt. Bohren said Thursday that he was concerned by juvenile records indicating Weier continues to believe Slender Man is real — comparing him to a demon — and is easily influenced by her peers.
"Miss Weier still has issues we have to be worried about," Bohren said. "I believe to maintain safety, to maintain protection to the community, to maintain protection for Miss Weier...I'm satisfied that a 25-year commitment is appropriate."
The preteens were charged as adults in the homicide case but declared not guilty in September due to mental defect. Weier and Geyser each claimed to share a delusion that the imaginary Slender Man would hurt them or their family members if they did not kill Leutner. Weier was charged with a second-degree intentional homicide felony for instructing Geyser at a birthday sleepover to "go berserk" and attack Leutner during a delusional disorder.
Weier's lawyer, Maura McMahon, played a recorded video of Weier's grandparents, father and sister at the hearing, speaking about her goals for the future. During the hearing, Weier remained rigid in her chair, first speaking to quietly correct her lawyer's pronunciation of her grandmother's name. Her family members said Weier understands the consequences of her actions before Weier herself apologized.
"I just want everyone involved in this to know that I do hold myself accountable for this and I will do whatever I have to do to make sure I don't get any sort of delusion or whatever again. I want everybody involved to know I deeply regret everything that happened that day," Weier told the judge. "I'm never going to let this happen again. I'll do whatever I have to do."
Related: From 2014 Newsweek — The Girls Who Tried to Kill For Slenderman
The state argued that Weier should remain under state supervision for 25 years until 37 years old. Weier counter-argued that it was unfair to sentence Weier to serve double the time she had been alive at the time of the crime and asked that she be released at 25 years old.
"She knows that she needs to seek help," McMahon said. "She knows that she can never fix what happened, she can never change what happened, but she can be the best person she can be to honor Payton."
After six surgeries, Leutner emerged with 25 scars across her arms, leg, torso, and chest — physically marked and irreversibly changed by something she struggled to cope with as the attack became a global phenomenon and shifted the dynamic of their family, wrote Leutner's mother, Stacie Leutner, in a victim impact statement this week that was read at the sentencing. The attack's notoriety became the plot for an HBO documentary called Beware the Slenderman.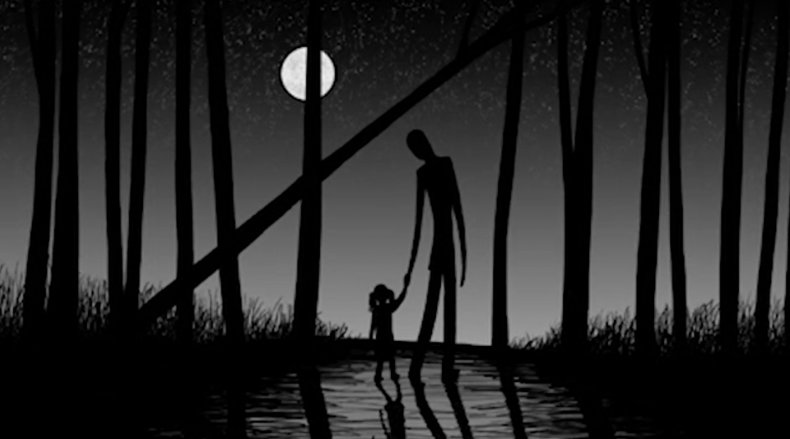 Leutner's mother shared this week how the attack irreparably changed her daughter's life. Leutner wears physical scars from the attack and surgeries that followed, a constant reminder of the murder attempt from girls she once tried to befriend because she believed "everyone deserved at least one friend" and thought Geyser would not have friends otherwise.
"She was more reserved and more cautious [after the attack]," Stacie wrote in the letter. "She held everyone at arm's length and never let anyone get too close. She immersed herself in school in an attempt to distract herself from the uncertainty of her life; everything she knew about her home and her family was different."
Leutner's mother asked Bohrento mandate that Weier and Geyser both receive treatment in a secure hospital and not be released back into the community without state supervision.
"[Payton] will struggle with the events of that day and physical and emotional scars it left for the rest of her life," Leutner's mother wrote in the statement. "Payton has a lifetime of healing ahead of her and she deserves to be allowed to heal in an environment where she feels safe."
Weier's accomplice, Geyser, was charged with first-degree intentional homicide felony, according to her Waukesha County case file. The sentencing hearing for Geyser is scheduled with Bohren on the morning of February 1, 2018.