Girls Advised To Be More Like Shakespeare's Cleopatra Than Kim Kardashian West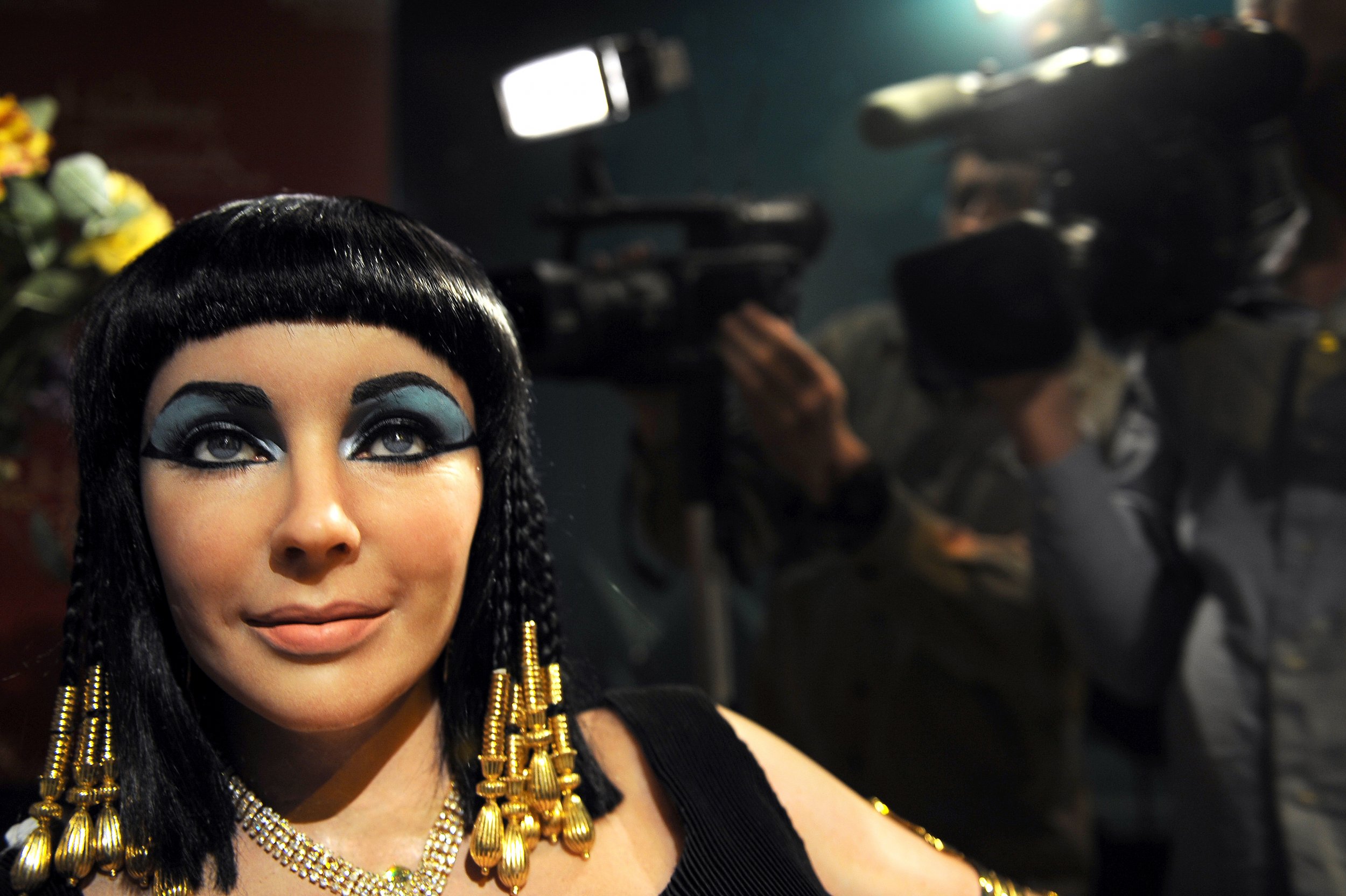 Girls need to aspire to be more like Shakespeare's Cleopatra, Rosalind and Beatrice than reality TV star Kim Kardashian West, a leading British headteacher has said.
Speaking at the annual gathering of the Headmasters' and Headmistresses' Conference (HMC), held in Stratford-upon-Avon, a medieval market town in England's West Midlands and the 16th-century birthplace of William Shakespeare, Jane Lunnon said too many teenagers look up to women in popular culture, as opposed to strong female protagonists of the past.
While acknowledging that fans of Kardashian West argue that she is a good businesswoman who has made the most of her assets, Lunnon says she is concerned the Keeping Up With the Kardashians star has created an image of airbrushed perfection that she sends out to her adoring followers every day.
By contrast, Shakespeare's description of Cleopatra is of someone whose beauty is flawed.
Lunnon, the head of Wimbledon High School, in London, has launched a project—called Women of Will—at her school to encourage pupils to imagine what Shakespeare's heroines would do in 2016 situations.
After a poll at the all-girls school, Lunnon discovered pupils were more likely to consider Kardashian West and pop star Taylor Swift to be their role models, rather than education campaigner Malala Yousafzai and U.S. First Lady Michelle Obama.
Pupils will now study female protagonists from a host of Shakespeare's texts, including the comedies As You Like It, Much Ado About Nothing and Twelfth Night.
Lunnon, who has two teenage daughters, said: "I have nothing against them but I wonder to what extent Kim Kardashian as a role model is a lot to do with inches—either column or physical.
"It's well-documented, there is a paucity of role models that are speaking to girls at the moment in Western society and it made me think where else can we look for them?
"As an English teacher, I'm very used to using Shakespeare as a great source for intellectual stimulation and exploration—but really probing and using Shakespeare as a pastoral educational tool I thought was really interesting and, in particular, Shakespeare's characters as role models."