Girls Aloud Fans Uncover Moving Fact About Sarah Harding's Vocals
Girls Aloud fans are today reeling from the death of pop star Sarah Harding, who passed away from breast cancer on Sunday. She was just 39-years-old.
The English singer was a beloved member of the iconic girl band and her death has hit fans hard as those closest to her have shared touching tributes.
Fans are also fondly remembering their favorite Harding moments online, with several clips of her performing and enjoying life circulating on social media.
One fan pointed out a moving fact about the late singer while discussing her legacy as a member of one of the U.K.'s most successful girl groups.
Harding shot to fame with the band in the early 2000s after they formed on the reality show Pop Stars: The Rivals. The group's break-out song was their seminal hit single "Sound of the Underground" which was released in 2003.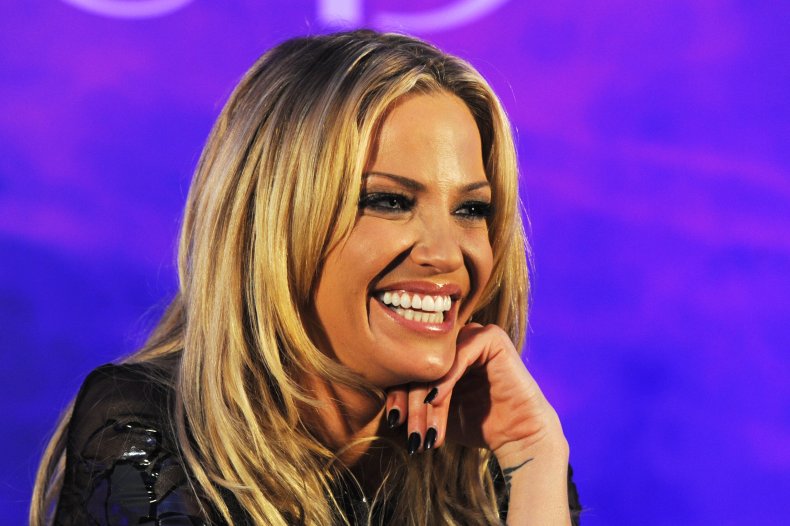 Twitter user George Griffiths pointed out that the very first lyrics sung on Girls Aloud's first-ever song were sung by Harding.
He also pointed out that the last song on the band's final album, Ten, before they split in 2013, Harding closes out the last song on the record, "Every Now and Then."
"Sarah Harding was the first voice you heard on Girls Aloud's debut single, Sound of the Underground, and she was the last you heard on Ten's last track, Every Now And Then," Griffiths tweeted.
"And what a voice it was. Bold, brilliant and so entirely her. Thank you Sarah for changing pop music. RIP."
Harding's death was confirmed by her mother on Sunday, September 7, who announced that her daughter "slipped away peacefully" after her battling breast cancer.
"It's with deep heartbreak that today I'm sharing the news that my beautiful daughter Sarah has sadly passed away," her mother, Marie, wrote on Instagram.
"Many of you will know of Sarah's battle with cancer and that she fought so strongly from her diagnosis until her last day. She slipped away peacefully this morning.
"I'd like to thank everyone for their kind support over the past year.
"It meant the world to Sarah and it gave her great strength and comfort to know she was loved.
"I know she won't want to be remembered for her fight against this terrible disease—she was a bright, shining star and I hope that's how she can be remembered instead."
Meanwhile, Harding's former bandmate Nadine Coyle spoke of her heartbreak at losing her friend.
"I am absolutely devastated!! I can't think of words that could possibly express how I feel about this girl & what she means to me!!" she wrote on Instagram. "I know so many of you will be feeling this way. For now I'm sending so much love to you!!!"