Girls Softball State Champs Receive Gift Bags, Not Trophies Like The Boys
A team of young girls had just won the state softball championship, and they weren't showered with the same trophies as their male, baseball peers. In fact, the girls didn't get trophies at all, like the boys. The girls received gift bags while the boys their same sages received trophies and medals.
Someone spoke up for the 8U girls team from Oviedo, Florida, and soon afterward they received trophies to equal what the boys received at the Babe Ruth State Championships.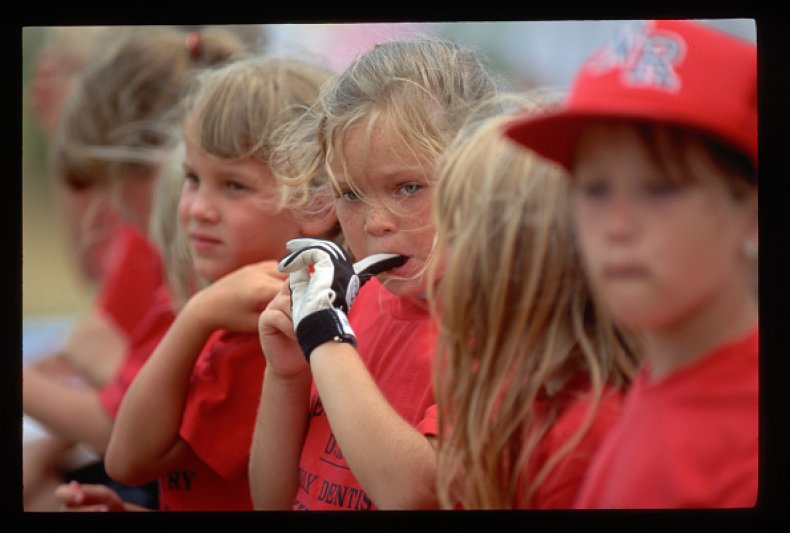 Rob Connor, who's the vice president of operations for the National Babe Ruth League said the organization hopes to avoid this problem in the future.
"We're going to take what we learned from this and try to standardize awards across the board whether it's here in Florida or across the country," Connor said in a Fox 35 (Orlando) story this weekend.
An Orlando trophy-making business heard about the plight of the Oviedo team, and they donated trophies to the champs, free of charge.
"Hi there. I'm with United Trophy in Orlando and had heard about the 8U girls softball story. We shipped them trophies and medals and awards for the coaches as well. N/C of course," they tweeted.
Kai Esperas, who's a 7-year-old on the team, said "I feel great, makes me excited and happy!" according to the TV station.
The Babe Ruth League was first formed in 1951 by a group of men who felt they needed to grow the sport of baseball in the youth divisions across the country. It soon grew to a wide array of age groups among boys, and it eventually expanded to cover softball age groups as well.
The differential treatment between female and male athletes has often been brought forward, but none more prominent than in 2019 and 2021 for two major women's events. As the U.S. women's national soccer team cruised to another World Cup title by crushing the competition, the pay gap between the men's and women's teams was brought to light. The men's team failed to even qualify for the 2018 World Cup.
A few months ago, while the NCAA men's and women's basketball tournaments began their entireties in Indianapolis (men) and San Antonio (women), the inadequacies of workout facilities was broadcast on social media by a Stanford coach. The NCAA somewhat corrected its problem by adding a few more weights and machines, but still not what the men got in their facility at their site in Indiana.