Girls As Young As Six Think 'Brilliance' Is for Boys: Study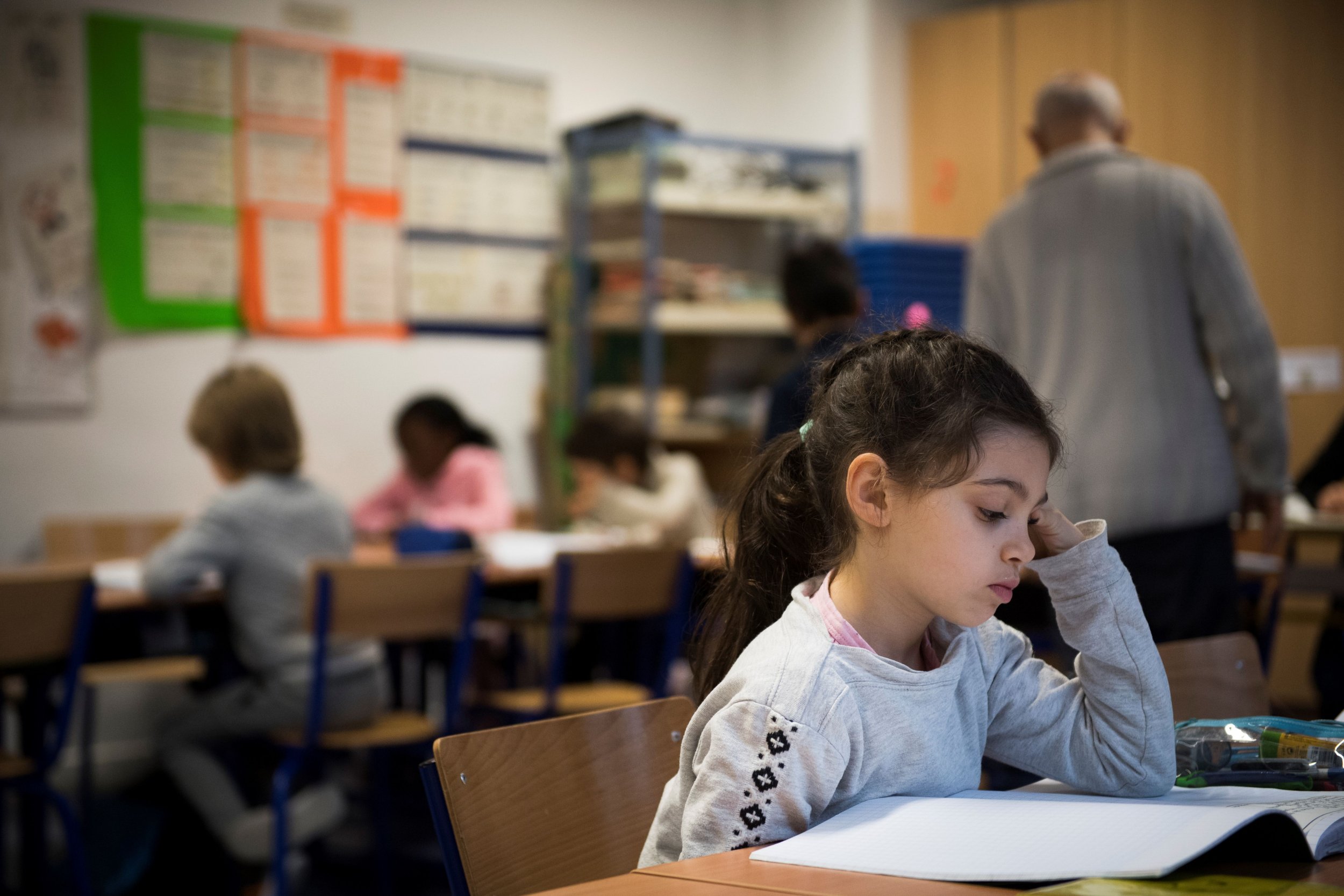 By the time girls settle into school they begin to think "brilliance" is for boys, according to a U.S. study that demonstrates just how early gender stereotypes take root in a child's psychology.
Researchers tested children ranging from 5 to 7 years in a series of experiments.
In one, the children heard a story about a person who was "really, really smart" and were then asked to guess which of four unfamiliar adults (two men and two women) was the story's protagonist.
They were also asked to guess which adult in a series of paired different-gender adults was "really, really smart."
While the results showed both boys and girls aged 5 viewed their own gender positively, girls aged 6 and 7—the age children establish themselves at school—were significantly less likely than boys to associate brilliance with their gender.
Analysts at New York University, the University of Illinois and Princeton University published their findings in the journal Science.
"The career aspirations of young men and women are shaped by societal stereotypes about gender," the study reads. "For example, the stereotype that men are better than women at mathematics impairs women's performance in this domain and undermines their interest in mathematics-intensive fields.
"However, popular beliefs about ability associate not only specific cognitive processes (for example, mathematical reasoning) with a particular gender but also the overall amount of cognitive ability.
"It is commonly assumed that high-level cognitive ability, such as brilliance, genius or giftedness, is present more often in men than in women. This gender stereotype has been invoked to explain the gender gaps in many prestigious occupations."
But the study's authors said little is known about the acquisition of this stereotype.
"The studies reported here show that, by the age of 6, girls are less likely than boys to believe that members of their gender are "really, really smart"—a child-friendly way of referring to brilliance," the study concludes. "Also at age 6, the girls in these studies begin to shy away from novel activities said to be for children who are "really, really smart." These studies speak to the early acquisition of cultural ideas about brilliance and gender, as well as to the immediate effect that these stereotyped notions have on children's interests."