Who is Gisele Barreto Fetterman? Pennsylvania's Second Lady Victim of Racist Attack
Pennsylvania's second lady, Gisele Barreto Fetterman, was subjected to racist abuse during a visit to a grocery store.
Fetterman, the 38-year-old wife of the state's Democratic lieutenant governor John Fetterman, told Newsweek that she had "snuck out" to buy kiwis without her security detail of state troopers on Sunday.
"Security are assigned to me who are wonderful and keep me safe and I'm so grateful to them, but I snuck out," she said. "I just wanted to be normal for a few minutes and I just wanted to buy some kiwis.
"The grocery store is only three minutes from my house, so I didn't think twice, I just ran over."
She went to an Aldi store just a few minutes' drive from her home in Braddock. There, while waiting in the checkout line at around 5.30 p.m., she said a woman recognized her and starting yelling abuse, including racial slurs.
"She said, 'There's that n-word that Fetterman married.' She called me a thief. There was a woman behind me who said, 'Are you alone? Please don't walk to the car by yourself, I walk you.' She was very lovely."
Fetterman said when she finished paying for her groceries, the woman who verbally abused her was still shopping so she quickly left the store.
But while she was backing her car out of her parking spot, Fetterman said the woman then approached her car and again hurled racist abuse at her—which she managed to film.
"I was still shaking, but I was able to get my phone and that's what I captured because she continued again, [saying] 'you don't belong here, you're an n-word," Fetterman said.
She posted the video on Twitter, showing woman pulling off a purple face mask to say: "You're a n*****."
"I love love love this country but we are so deeply divided," Fetterman wrote alongside the clip. "I ran to the local grocery store and was met by and verbally assaulted by this woman who repeatedly told me I do not belong here. The confrontation continued into the parking lot where I was able to finally capture it after the crying winded down."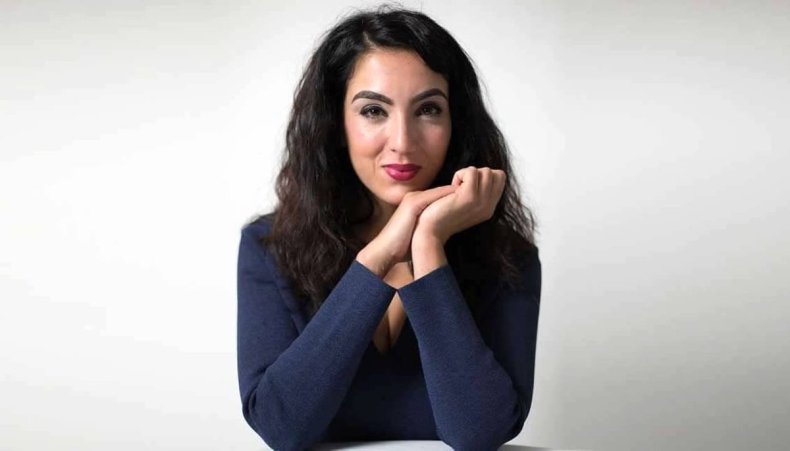 She added: "This behavior and this hatred is taught. If you know her, if she is your neighbor or relative, please, please teach her love instead."
Fetterman said she called her security detail immediately after the incident, apologized for sneaking out and told them what happened. She passed along a picture of the woman's license plate and state troopers are investigating, she said.
She said that while she'll be more cautious in future, "no-one should have to be in fear of going anywhere."
Lawmakers in Pennsylvania have denounced the hate and expressed their support for Fetterman on Twitter. "Today at the grocery store, PA's Second Lady @giselefetterman was subjected to a racial slur and taunts," Sen. Bob Casey wrote.
"As she said: 'this hatred is taught.' It's on us to teach our children kindness, acceptance and inclusion, and condemn hate whenever and wherever we see it."
Fetterman said she has grown accustomed to having abuse directed at her online based on her background, but this was the first time in person. Her family fled her native Brazil when she was a child in the late 1980s and she grew up as an undocumented immigrant in New York City.
"I get a lot of hate directed at me, but they're online and through comments, through emails... to my face was very different and very jarring and so public," she said.
Fetterman believes some people have become emboldened to be hateful in public because of President Donald Trump's rhetoric.
"People will follow the mood of the country. And I think if we have high leadership levels who are very comfortable saying terrible things about people, that might embolden some people," she said.
"I don't know what her motivation was, or influenced her. But I just hope that she isn't raising children or grandchildren and passing this hate on."
Fetterman was seven when her mother, who had "advanced degrees and a coveted career" brought her children to the U.S. to escape the violence of Rio de Janeiro, where she was born, she wrote in an op-ed for the Pittsburgh Tribune-Review last year.
"We had nothing and knew no one, but my mom knew that America was the best possible chance at a better life, so we took that leap of faith," she wrote. Fetterman got her green card in 2004, aged 22. "I was finally able to stop looking over my shoulder," she recalled.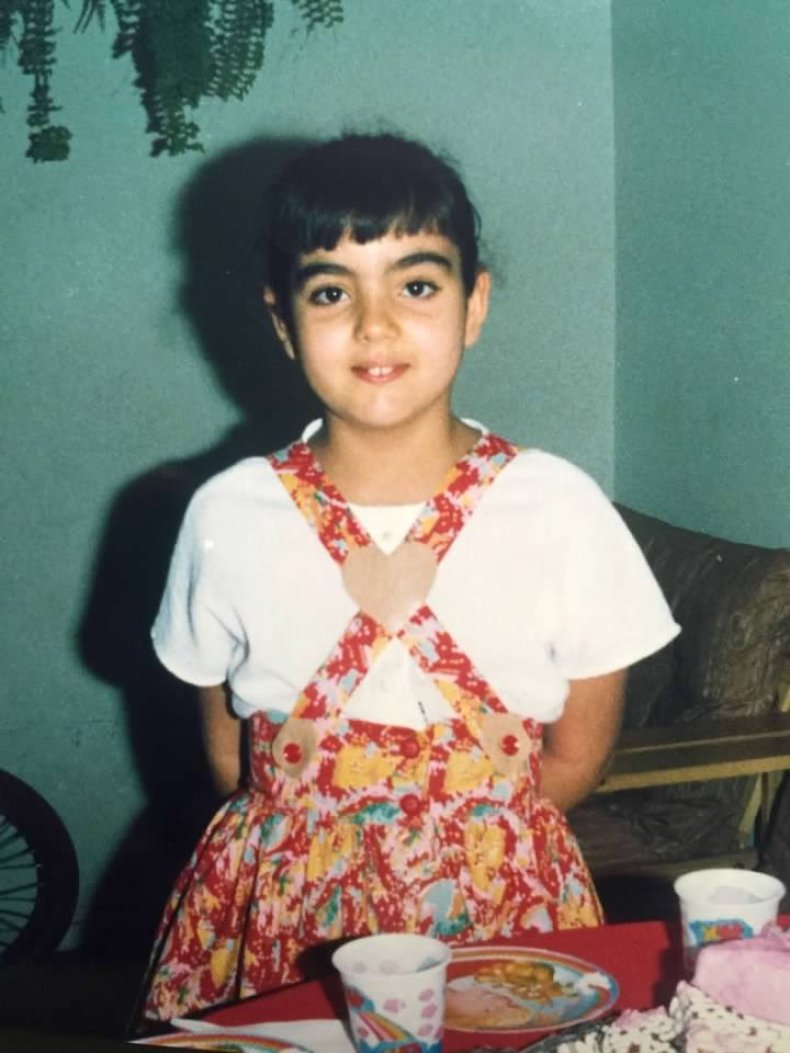 She married John Fetterman in 2008, who was the mayor of Braddock at the time. The couple have three children—Karl, Gracie and August.
Fetterman is also the co-founder of 412 Food Rescue, a non-profit organization dedicated to eliminating food insecurity in the U.S.
In 2009, she became a U.S. citizen."I still tear up every time I hear the national anthem and get super excited to vote, but the moment where I first truly felt like an American was the first time I was called for jury duty," she added in the op-ed.
She said it was the sign "that I truly belonged, and that I could come out of the shadows and be fully embraced by my new home."
She added to Newsweek: "I came to this country as a young child, fleeing violence in my country. I dreamed of being a citizen, of being able to vote. I love this country so much. I say that I'm more American than most Americans because my love for this country runs very deep.
"I finally eventually got called for jury duty and really felt like I belong and I'm really part of the club now... and while I know it isn't the majority of people who feel this, there's moments like that that are so triggering."
She added: "It shows that no one is immune to it. I'm not immune to it in my role and people of color and marginalized groups aren't immune to it either.
"We have to respond with love, we have to find a way to connect to each other. Words really hurt and they really matter."