After Rudy Giuliani Mocks Asian-Americans, Rep. Ted Lieu Says 'See you in November'
Rep. Ted Lieu has said that footage reportedly uploaded to YouTube showing the personal lawyer for President Donald Trump, Rudy Giuliani, mocking Asians could hurt the GOP at the ballot box on November 3.
The Daily Beast published the video from Giuliani's YouTube channel, which is no longer available, showing the former mayor of New York City making comments which he thought were off camera, following an interview with the former White House secretary Sean Spicer for his podcast Common Sense.
In an extended version, Giuliani is seen at this desk talking to people off camera seemingly unaware that he was being recorded.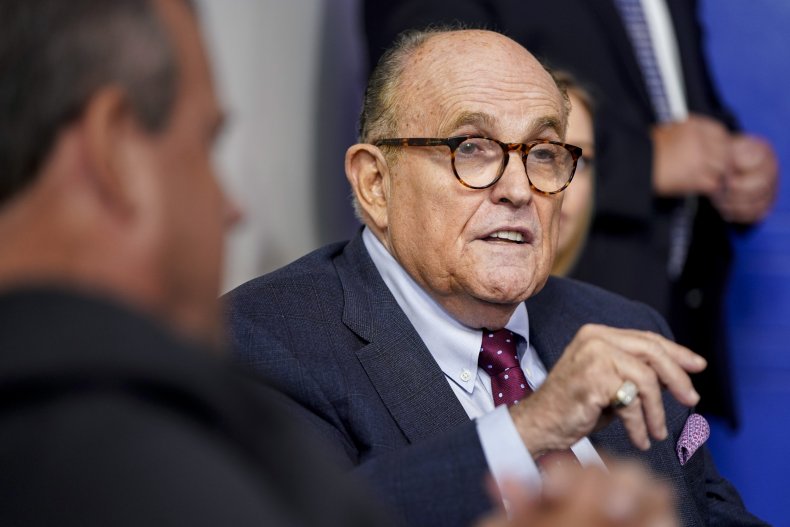 He told his assistant, who the Daily Beast said was Jayne Zirkle, that she was "going to be the most famous model in China," while affecting what he believed to be a humorous attempt at a Chinese accent.
In the mock accent, he said: "Ah, get me Jayne Zirkle," and continued to say Zirkle's name then pantomiming a bow and laughing before the video finally cut out.
But Lieu, a Democrat representing California's 33rd congressional district, tweeted: "Dear @RudyGiuliani & @realDonaldTrump: Asian Americans are the fastest growing group in America, including in multiple swing states.
"API voters make up 11% of the electorate in Nevada; 5.5% in Texas & 4.7% in Georgia. So keep doubling down on your racism; see you in November," he added. Newsweek has contacted Giuliani's podcast for comment.
This week, Democrat Helen Gym who was the first Asian-American woman to serve on the Philadelphia City Council, said her community hold the key to victory in the swing state of Pennsylvania which Trump won by only 44,000 votes in 2016.
She said Asian Americans and Pacific Islanders, or AAPIs, "make up almost a half a million voters," adding that, "AAPIs are the margin of victory in Pennsylvania," NBC News reported.
The Asian-American population in Pennsylvania has increased by 99 percent since 2000, according to data compiled by APIAVote, a nonpartisan group advocating for Asian American civic participation.
It was not the first time Giuliani has made an inadvertent off-mic remark. In October 2019, he accidentally dialed an NBC News reporter in the middle of the night, and was caught talking about Bahrain.
In the recording, he said: "the problem is we need some money" and that after a few seconds of silence, added, "We need a few hundred thousand." In the wake of the story, Giuliani told CNN that the voicemail is "helpful because it shows that I don't do anything dishonest."